For Hector Pardoe, all eyes are on May's marathon swimming qualifying event for the rescheduled Tokyo Olympic Games - and any confidence booster along the way is a very welcome bonus. 
So when the 19-year-old was included on British Swimming's 53-strong World Class Programme list for the 2020-21 season, it was a genuine fillip as he looks to build up to the biggest swim of his young career in six-and-a-half months' time.
"It was a really good feeling," recalls Hector, who is currently training out in Montpellier, France after years of progression at Ellesmere College under the guidance of Alan Bircher.
"When I was at Ellesmere, there were obviously a lot of swimmers - like Freya Anderson, Charlie Hutchison and others - getting on to that World Class Programme. You're seeing that and it's where you're aspiring to be, you want that.
"So it just felt good to think of myself as the same, you're on the same programme as them. It was quite cool when I found out.
"There's also all of the help I get, like weekly phone calls with Bernie (Dietzig, British Swimming's Marathon Swimming Lead Coach), it just makes it feel a lot more professional than it was for me before.

"I'm in regular contact with him, every week we have a phone call to talk about things. I also keep in contact with the support staff, medical staff like Dr Guy Evans (Chief Medical Officer) and Jane Carre (Athlete Health Lead)."

Pardoe's form and performances ahead of this disrupted year played a big part in his selection to the WCP, with the distance specialist finishing 10th in February's FINA Marathon Swim World Series event in Doha, half-a-second behind compatriot Jack Burnell, who trains under David Hemmings at the National Centre Loughborough.
That result looked set to be an ideal springboard into the Olympic qualifying contest in Fukuoka, Japan, an event that will see the nine highest-placed, eligible finishers (those whose nations have not already secured their full quote of Olympic places) qualify for Tokyo. There is one men's and one women's spot up for grabs for Team GB.
That event was initially scheduled for May 2020. Inevitably, that was moved and is now pencilled in for May 2021. But what does that extra year mean for Hector in terms of physical training and mental preparation?
"Sometimes it is quite hard when you are training for it, because it feels like you are seven months away from it and you are doing the sort of training we're doing at the moment, which is 85km or 90k per week," he explains.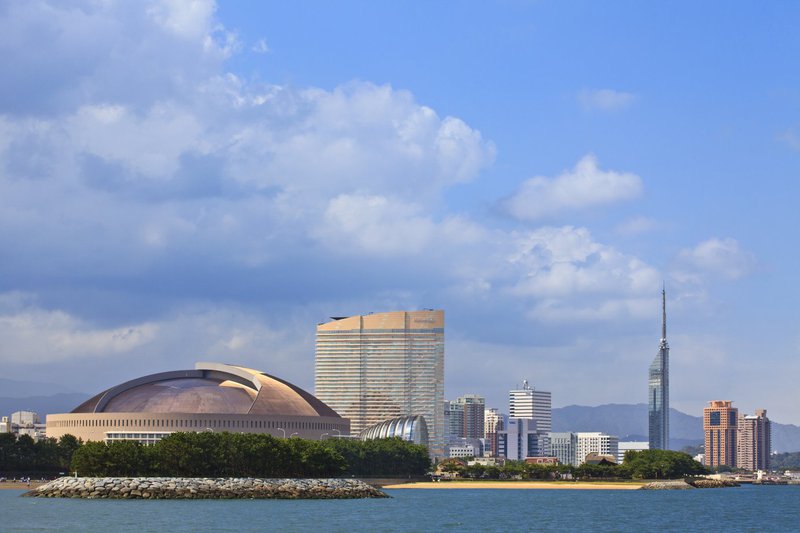 "You feel like, 'I've got to do this for seven months, it's seven months to the qualifier', so you kind of wish it would just come sooner. I was close to it last season.

"We were in March and I had seven more weeks of hard training and then we'd have done it - but then everything happened with COVID and it has obviously been put back a year.
"It is quite hard, but I'm hoping that when I get to January or February, as I did last year, I start seeing the finish line again and get that bit more motivation. 
"I'm just trying to think that everything I am doing now will affect that qualifier, and I don't want to look back when I've done the qualifier with regret. If I come 11th or something, I'll want to know that I've put everything into it.
"So although it's been put back a year, I have also see it as a positive because this time I'll be 20, so I'll have a bit more experience and be a bit older and stronger, whereas I'd have just turned 19 for the qualifier in May this year.
"I'll also have another year of training under my belt. So I've seen it as a positive, but then mentally it can be quite hard." 
One challenging aspect of all aquatics sport is the depth of training that athletes must put themselves through.
That rings particularly true for marathon swimmers, as becomes clear when Pardoe quickly runs through the distance he will swim in an average week out of competition.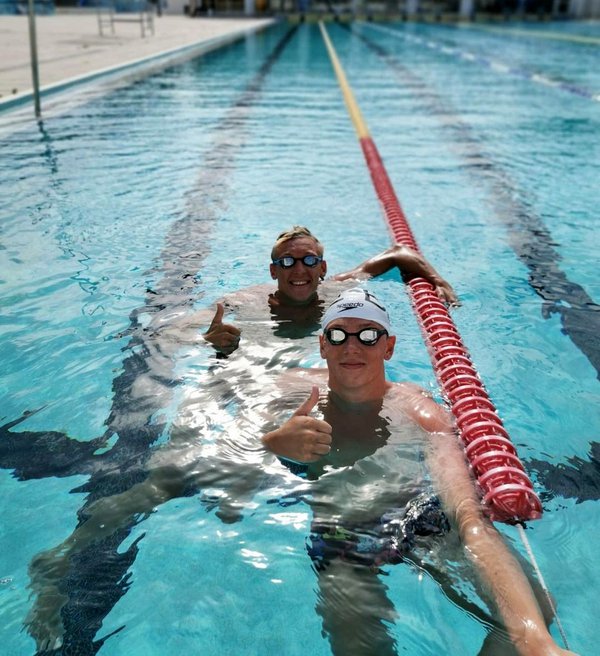 "There's a lot more bulk distance in open water training, compared to pool training. There's less VO2 max work and speed work and just a lot more bulk distance," says Hector.

"My average week, at a minimum, is always 85km and above, whereas when I was in the pool at Ellesmere and doing more pool training, I was doing more like 45 or 50km a week, so now it's not far off double the distance.
"That's definitely one variant on how it differs. Then gym-wise, it's more about repetitions, about being toned and strong but without gaining mass. Obviously if you're a 10km swimmer, you don't want to have huge biceps and things like that!
"There's not that much of a difference in terms of hours in the water, but the distance is the big difference." 
Speaking of long distances, Pardoe then turns to discussing a recent impressive result of his at the French Open Water Championships in September.
While specialising in 5km and 10km events - with the latter being the distance competed over at the Olympic Games - Hector elected to test himself in his first ever 25km race at the French national competition, placing second on the day in a time of four hours, 59 minutes and three seconds. 
In its own unique way, that eye-watering distance provided an enjoyable test of his early-season training for Pardoe.
"It was really good fun, actually! Clearly not many people would say a 25km race is fun, but it was a good experience and I really enjoyed it," he adds.
"It was a nice change from racing the conventional 5km and 10km races. It was just a bit of a different challenge, really. In the end, it was probably a good job I didn't do the 10km as well, because I was dead after the 25km, I was recovering for about two weeks afterwards!
"We weren't tapered for it, so I just saw it as training, almost. Plus, I've wanted to be able to say that I've swam a 25km event, and now I have."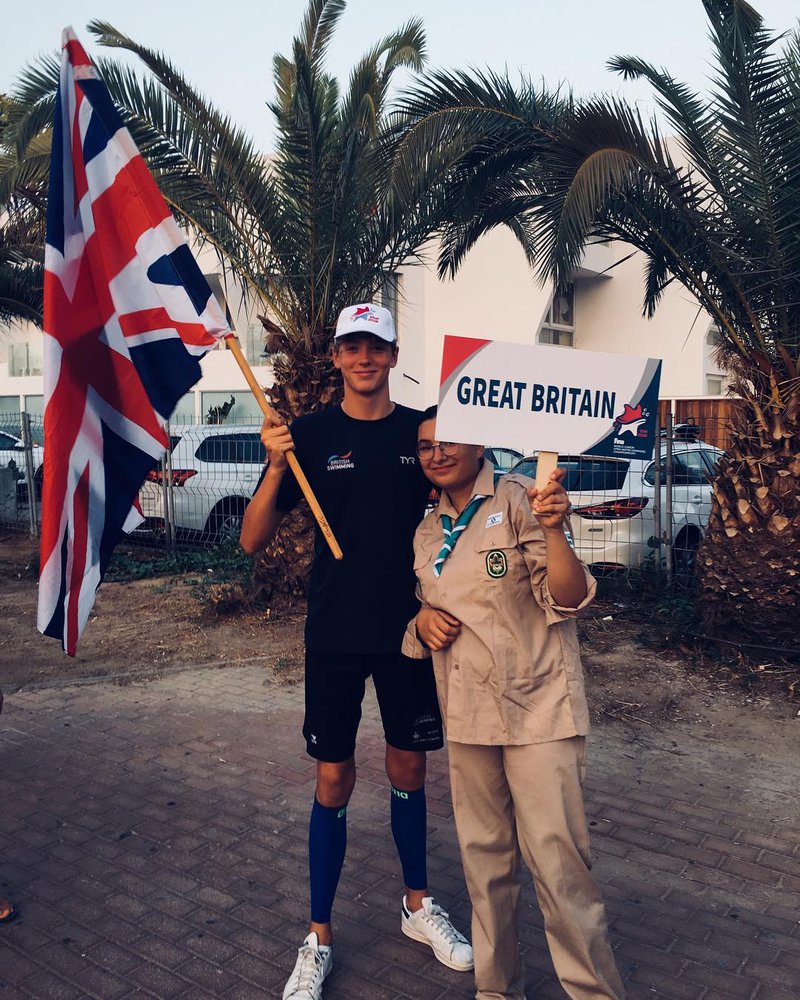 A podium finish showed Pardoe's form from earlier in the year had not disappeared - and he also broke the British 25km record in the process. That record had previously been set by none other than his former Ellesmere coach, Alan Bircher, back in 2005.

"I sent him a little message after breaking his record! He knew it was likely I was going to beat his time because his record was set quite a while ago and the standard of marathon swimming then was different to how it is now. He was happy for me, though!" 
A short illness forced Hector out of the water for about a week in October, but he is now nearing the full intensity of training once again as the countdown continues to Fukuoka. 
And as much as he is learning in the water at his Montpellier training base, the double World Junior Championship medallist is getting plenty from the experience of living in France - even if his still some way off being fluent in the language.
"I really, really like it here, and I think it has taught me a lot," he explains.
"If I had gone to somewhere like Manchester for university and keeping up my swimming, I wouldn't be the same person I am now. The difficulty I've had to take in moving to a country where I don't speak the language and looking after myself, while I'd be doing some of that in somewhere like Manchester, it's not the same.
"Here, it feels like I'm more on my own, basically, so it has definitely made me a stronger person and made me grow faster.
"As for the language, I can speak tiny bits, but I'm trying to learn. I've actually got a 100 euro bet with the French manager that I can speak it fluently by next August, so I need to sit down and start learning!" 
Given the drive Pardoe is showing in his bid to make a mark at the Olympic qualifiers next year, you would not write him off becoming a French linguist in that time either.