Marking Black History Month, we are celebrating the trailblazing career of Kevin Burns – the first Black swimmer to represent Britain at an Olympic Games.
Burns was 20 years old when he became an Olympian at the 1976 Games in Montreal, finishing in joint 16th place in the 100m Freestyle event, before ultimately losing out on progression to the semi-finals in the swim-off by an agonising 0.03 seconds – as well as playing his part as the Men's 4x100m Medley Relay team just missed out on a medal, placing fourth.
Two years later, he was also a part of the English 4x100m Freestyle Relay setup which took the bronze medal at the 1978 Commonwealth Games in Edmonton.
Way before those moments on the sport's biggest international stages, Burns had an unconventional start into the world of swimming, with the now-67-year-old describing two incidents that may have put many people off swimming entirely.
"I got into swimming via two accidents in true terms. One was as a toddler playing at a lido in Millhouses in Sheffield. I was knocked into the water by a dog at the age of about two. I was fished out and stomach pumped and all that nonsense, so I was terrified of water. Then I wouldn't go near it," he explains.
"You wind the story on eight years or so, I ran home from school one summer. It was a hot day, I was really thirsty, so I grabbed a mug full of water from the side and drank it. Had I looked very carefully at the mug, I would have noticed that it had no handle, which meant it was my mother's mug for cleaning her false teeth and it was full of bleach. 
"Before I knew where I was, I was racing to the hospital in an ambulance.  My mother had been sitting in a waiting room waiting for the specialist, and they said: 'Kevin may have scorched his lungs. The best way to help them would be to swim.' She said 'he can't swim', to which the doctor told her to teach me."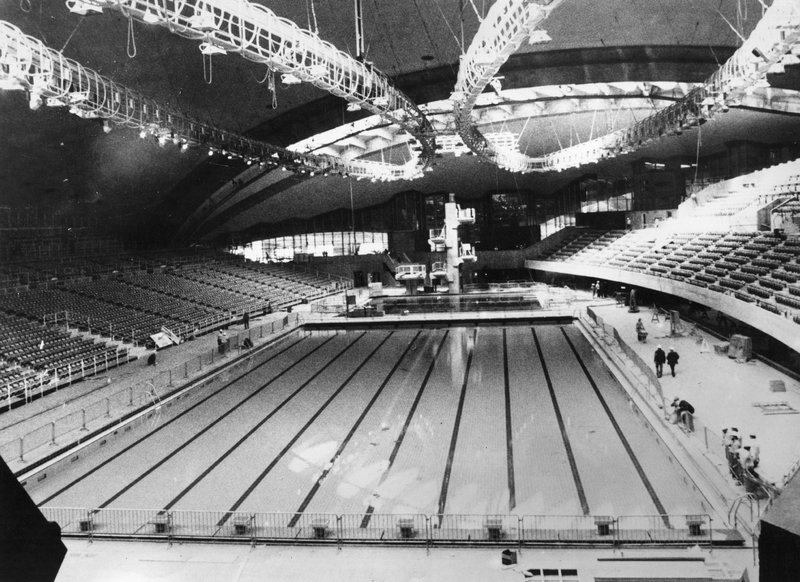 It was Glyn Mettam who Burns' mother sought in order to develop her son's swimming in Sheffield. Incredibly, in the same year of learning to swim, he won nationals in the 11 and under age group. Tough schedules and availability for competitions proved an issue, before his roadmap all changed when he took part in one particular competition.
"I went to junior nationals in Derby and I became best friends with a guy called Alan Sunderland from York. We were both around 13 at the time and used to swim the 100m Freestyle heats and finals together. Between the heats and final, we went round the back of Derby Baths. There was a guy on a motorbike racing dirt track around the back of the baths. I of course asked him for a ride on his bike. I was in trunks and nothing else and I came off on a jump," he recalls.
"Alan screamed and said, 'go get your coach!' because I was swimming in the final very shortly. I said 'I don't have a coach' so Alan went off and got his coach, who just happened to be a guy called Trevor Tiffany from York City Baths Club, and that was the real start of my journey.
"Trevor and I became really close and good pals and within a few months he said to me 'look there's no point in your messing around in Sheffield, you need to come to live in York, we'll sort it all out for you' and that's how it all started and the journey began. Trevor coached me, fed me and put me through school – I owe everything to the guy."
It was with Tiffany that Burns began to excel – the pair training together up until his Olympic Games debut, before Burns then moved to the USA on a scholarship to the University of Miami, whilst Tiffany went to Canada.
Speaking on how he managed to get by while training as an Olympic athlete, Burns also shines some light on the challenges presented in being a full-time athlete during his era.
"There was zero funding for any of us at that time. If your parents were wealthy enough then you could certainly get by, but mine weren't. So it was a question of get out and get some work done, earn a living. I kept swimming and that's what I did," he said.
Reflecting on his Olympic bow, Kevin can vividly recall how his 100m Freestyle swim-off unfolded, as well as his experience at the Commonwealth Games, which brought that relay bronze in 1978 and contrasted greatly with his Montreal moment.
"The problem was that I died 1000 deaths in that Olympic swim-off. I was out there with everybody in the heats but as a true sprinter, the last five yards someone threw me a piano and I caught it good and proper!" he says.
"The nicest thing about the Commonwealth Games is it's always been called the Friendly Games, and it really is that. For any athlete competing, the Olympics is so much the pinnacle that it's really quite scary. You go into the Commonwealth Games a lot more relaxed than you do for the Olympic Games. So I enjoyed the Commonwealth Games probably a whole lot more than the Olympics, but the Olympics just totally overshadowed the Commonwealths. You can't compare the two in my mind."
Whilst Burns' time in the 1976 Olympics is well-documented, what perhaps isn't as notable was his time at the 1972 Olympic trials, which saw him just miss out.
"It was a question of three guys finishing together, and the finishing judge using his eye in those days and pointing out 1-2-3, with the third person missing out, which unfortunately was me," he adds.
"I didn't take it very well, which was why I ended up quitting for around 10 months. I then got back into the water after some time back in Sheffield, and went over to live in York again.
"It's here where I need to mention my first wife, Cal (now Cal Abbott). It was seeing Cal when I really started training extremely hard. After the '72 Olympic trials, I was so depressed with it all. After missing out on the Games, it was Cal who said I needed to get back into the water, so without her doing that it wouldn't have happened – she was just brilliant all the way through. I would never have started again and never made the Games so she got me back into the water. Trevor gave her training sessions to give me; she would down to the pool, give me a training session and make sure I did them.  Then as soon as I was fit again, I went back to York again to live with Trevor."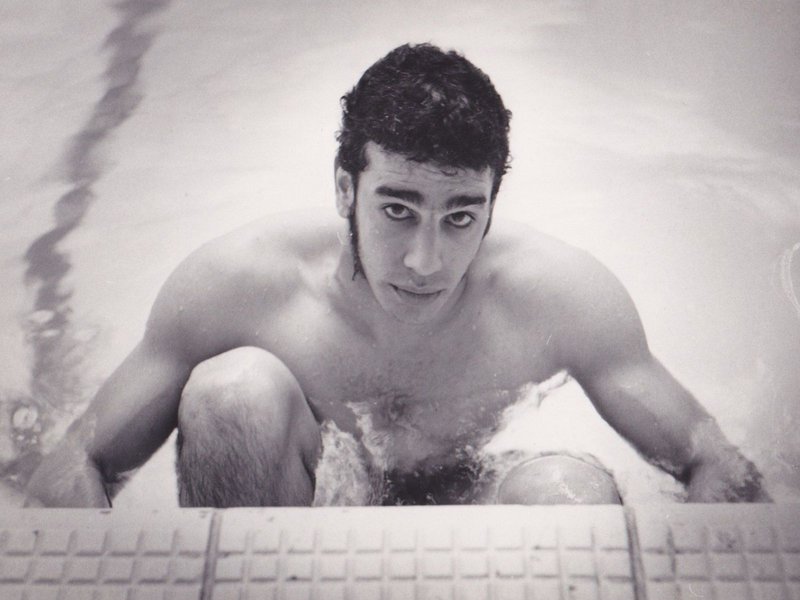 Four years on from those 1972 trials, Burns made history when he made the British Olympic team for Montreal 1976, the first Black man to do so, four years before Paul Marshall competed and won bronze as part of the Men's 4x100m Medley Relay team at Moscow 1980. More recently, Alice Dearing became the first Black woman to swim for Team GB at a Games after qualifying for the 10km marathon swimming contest at Tokyo 2020.
Reflecting on his time in the sport, he recalls: "I think swimming was certainly a healthy sport to be doing in those days, and there wasn't the peer pressure that you get in other sports - everyone seemed to get on together.
"There's always a couple of guys who would have a massive head on their shoulders, but on the whole it was healthy and I never got treated badly in sport. In fact, for me it was a way out because I did have a rough time as a kid growing up in the area I grew up in, being the only black [child] in the area, so therefore it's tough. So then when you move into a sporting arena where no one seems to look at you, you step up your performance then, and the better I got at swimming, the healthier my life was at home and my surroundings.
"I am delighted to see that there's currently a Black Swimming Association, but what can't remain is the need for a Black Swimming Association in the future. People say why aren't there a lot more Black swimmers? I think it has a lot to do with where the kids are brought up. Ethnic minorities are typically brought up in low income areas. It's not like if you want to be a good at football and you're Black, you go to the park, you get a ball and you kick it around for free - for the Black swimmer to start, he has to pay to go to a swimming pool, and if his parents can't afford to pay that, they can't afford to complete your training. I think there's a barrier there that needs resolving."
Following the conclusion of his swimming career, Burns spent 30 years in the fashion industry, before becoming a consultant with swimming pool company Myrtha Pools – a position he retains to this day. 
Kevin was one of the athletes featured in Alice Dearing's recent Sky Sports documentary 'Aquaphobia', which explored the experiences of swimming trailblazers and the next generation of elite diverse aquatics athletes. Click here for the episode featuring Kevin.
Lead and third images courtesy of Kevin Burns. Second image courtesy of Getty Images.