We are turning back the clock to relive the careers of some of British Swimming's most successful figures of recent times in our Splashbacks feature - with the help of the stars themselves.
In this instalment, two-time world champion and Olympian Liam Tancock explains why becoming a world-record holder was a lifetime ambition that had been years in the making - and why his passion for swimming was so important to him. 
---
There was a bit of a Christmas ritual in the Tancock household when Liam and his brother were younger, involving one particular - and very prized - present.
It would go on to play quite a crucial role in the British swimmer's rise to the very top of the sport. 
"I used to get the Guinness World Records book every year," explains the former National Centre Loughborough athlete.
"Me and my brother used to share it on Christmas morning, looking through it all. From day one, I wanted to be in the Guiness World Records book, so I was always planning that - and obviously I'd have loved to be in it for swimming.
"So I guess there was always that dream. But even right up until I finished competing, and even now, it was more the love of the sport that really captured me."
That love drove Tancock on in training and competition, helping create moments of history like the one that saw him break the Men's 50m Backstroke world record at the British Championships in 2008. 
Before that year was out, though, American Randall Bal had gone under his time of 24.47, meaning Tancock's benchmark did not make his edition of the Guiness World Records. 
There are not many better ways to rubber stamp his place in history than the way he did the following year, at the 2009 World Championships in Rome.
"From a very early age, being a world-record holder was my target, my plan - and I actually broke it three times," he adds of that Men's 50m Backstroke record.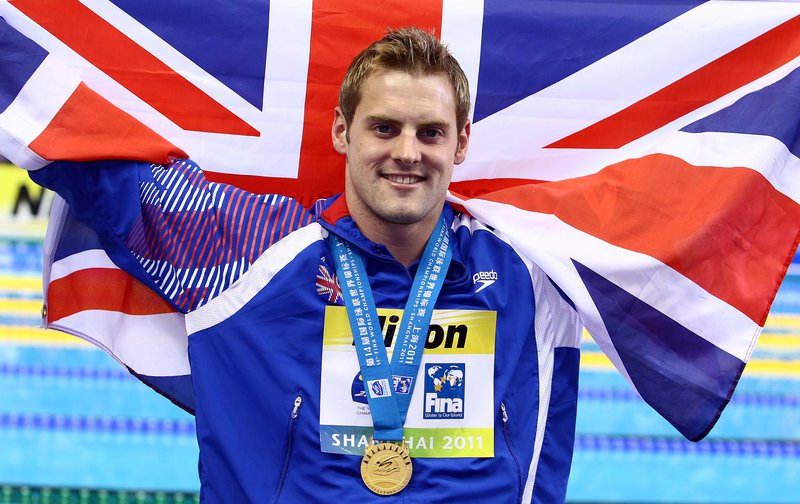 "It was amazing breaking the first time at the Olympic trials in Sheffield, that was pretty special. But the dream was actually to be in the Guinness World Records book, and the world record actually got beaten before I could get in the book that year!
"So for me it was a case of how can I go faster and beat it again? A year later, I managed that in the semi-finals of the World Championships (by clocking a 24.08), and then in the final I went another 0.04 seconds quicker and broke it again and was in the book. 
"It was a pretty incredible feeling, really. But it wasn't until six months later, maybe, when the Guinness World Records book was actually printed that I realised I had fulfilled that goal.
"I won the gold medal as well, which was obviously special, standing on the podium, with your family and friends and teammates around you. 
"But it wasn't until the record was officially published that I was like, 'brilliant, I've finally done it'."
Needless to say, Tancock still has a copy of that year's edition of Guinness World Records safely in his possession. 
"Yes, it's pretty cool. Hopefully I try to inspire some people along the way, and if I can do that, I take it to some swim clinics and show people that dreams can be achieved." 
That world record of 24.04 - which lasted for nearly a decade - helped Tancock to the first of back-to-back 50m backstroke world titles, ahead of his successful defence at the 2011 World Championships in Shanghai. 
Defending a world title is a notoriously difficult task, and it remains one of the Exeter-born man's proudest achievements. 
Indeed, Tancock and the World Championships podium became well acquainted over the course of eight years. 
"Obviously going to Olympic Games in Beijing and London was pretty special, and then while winning the World Championship 50m backstroke once was really cool, it was great to retain my title two years later," he explains.
"It was one of those things, people say it's hard to do it once - but it's harder to do it again. So to do that was unbelievable.
"I won a bronze in the 50m backstroke in Montreal in 2005, which was my first Worlds, then two years later in 2007 I actually won two bronzes in the 50m and 100m.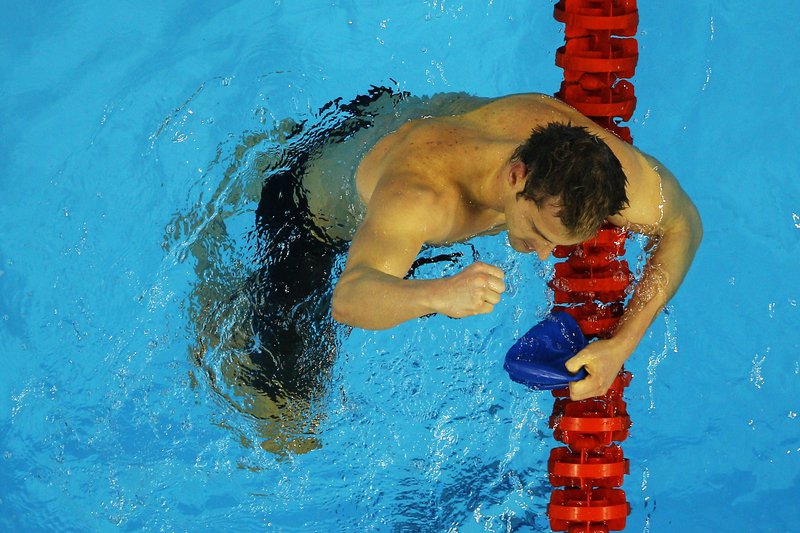 "So being on the podium at four consecutive World Championships was pretty special. It's now been beaten by Adam Peaty, but before then I held the most individual World medals of any British swimmer in the history of the sport, not including relay medals.
"Adam has obviously beaten that now with his superb swims over in Gwangju last year, which I was there to watch, and it was amazing. For me now, to watch the next generation flying the flag, it's obviously pretty special." 
Watching the next generation of British swimmers competing for international medals is something Tancock is enjoying, as he continues in several ambassadorial roles for swimming. 
And while the Olympic Games in Tokyo may have been rescheduled for the summer of 2021, he is confident that Team GB can taste more success in the pool. 
"All the guys are doing a great job and are really getting stuck in," says Liam.
"I said at the beginning that I just loved swimming and that's why I got involved in the first place. Just because you hang up your goggles and trunks doesn't mean you stop loving the sport, and I am still lucky enough to be involved at a high level, being in different committees and being involved in swimming and getting to go to the big competitions.
"To actually see the Brits coming through and performing is always exciting, yeah. Bring on the Olympics."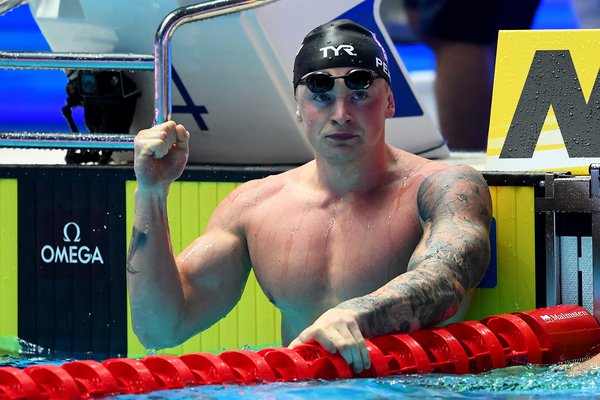 Tancock - whose swimwear company Swimzi are currently producing charity 'Let's Beat This' swimcaps and t-shirts, with 100 per cent of the profits going to charity's in aid of the fight against COVID-19 - reflects happily on times spent making friendships with people involved in the swimming community across the world during his career.
The ongoing coronavirus pandemic has temporarily halted such international meets, with lockdown and social distancing directions put in place to help the public health fight. 
But for when training and competition begin again, Liam has one piece of advice that he values above all else from his time in the sport.
"I think it's being positive. You can look at any situation and take a positive or negative out of it," he says.
"So it's really about trying to enjoy what you do, love it and try to take positives, even if it's not the best session or not the best race you've ever done, there will be things in there that you've done well.
"It's just trying to find them and keep positive around it. For me, it's about being happy. A happy swimmer is a fast swimmer, and staying positive with that."
Keep checking back to the British Swimming website and social media channels, as we bring you more features, interviews, memorable moments and activities to get involved with over the coming weeks.