Back in December, Mel Marshall was presented with the BT Sport Action Woman Lifetime Achievement award. 
The National Centre Loughborough Lead Coach received the prize as recognition for her outstanding work coaching some of Britain's elite swimmers, including Olympic, world, European and Commonwealth champion Adam Peaty and Backstroke specialist Luke Greenbank, who became a double World Championship medallist in Gwangju in 2019. 
The award was just the latest accolade to place Marshall as an inspiration for aspiring athletes and coaches of the future, as she continues to help the stars of British Swimming to achieve the very best at the top level of the sport.  
So on International Women's Day (Sunday 8th March), what advice would the former swimmer, who was a seven-time Commonwealth medallist, choose to hand out to women looking to follow her lead?
"I think you give advice in two ways," says Marshall, who has played a crucial role in Breaststroke star Peaty's ascent to world domination.
"You give advice when people ask for it, but you give advice in the way you behave and the way you role-model your behaviours. So if I'm a beacon of light, a beacon of energy or a beacon of 'it can be done', then the way I behave and the way I go about my business is just as important as what I would advise people.
"In my previous role I had at the club (City of Derby), there were a lot of female coaches, and I think that was because people see it as possible. 
"But I guess the advice I would give them is that you've got a voice so get stuck in, you're as good as anybody else so get stuck in, and at the end of the day, it is equal if you push yourself forward. 
"That's the thing - I don't agree with lowering the standards for things to allow a more gender-based workforce. I believe that we should give women the platform so they can showcase what they can do - and that is way equal to men." 
When asked for her own role models growing up, Marshall namechecks Martin Luther King Jr and Nelson Mandela, as "they were people I looked to as having changed landscapes and having fought for something much greater than themselves". 
If she were a youngster now, though, would there be more female names to add to that list? 
"I'd hope so. We need to make sure we publicise the efforts more and match it, from a female point of view to a male point of view," she adds.
"I think that's really important, that they've got the same platform. Until the same platform is available, it's going to be difficult to create those role models. It's certainly harder to fight forward, and the visibility of them is not as high or as great." 
Marshall believes that overall view goes for the world of swimming, too. 
The Lincolnshire-born coach boasts a wealth of experience, having competed in Olympic and World Championship pools herself and been stood on deck as her athletes do battle at elite level as well.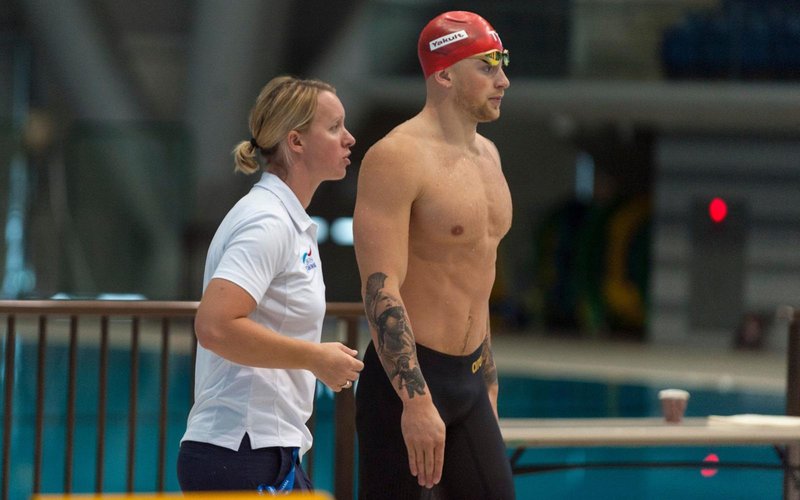 And today, she recalls a specific moment from her Rio 2016 experience that shows how more opportunities are needed for women to progress into elite coaching.
"I remember being at the Olympic Games and everyone was in this warm-up pool, because they closed the main facility the night before the Olympics," she says.
"I remember timing it, and for 38 minutes I was the only female member of staff, across all sports, coaching. You could see who were team managers, but I was the only female coach who was on deck for 38 minutes. 
"It's down to giving women the platform, and if you give them the platform, they will thrive beyond that point very capably. It's not a gender difference, it's an opportunity and a platform difference." 
In the immediate future, Marshall's focus is on overseeing more Olympic success in Tokyo later this year, with less than five months until competition kicks off at the Tokyo Aquatics Centre. 
But allowing herself to look at the long term for a moment, what is it the former City of Derby coach would like to have seen change in terms of equality, a decade down the line?
"I think I would like to see us hav moved past the place where we're talking about men and women, because we're in a position whereby we know that the barrier has been broken down and we're starting to see people for people," says Marshall.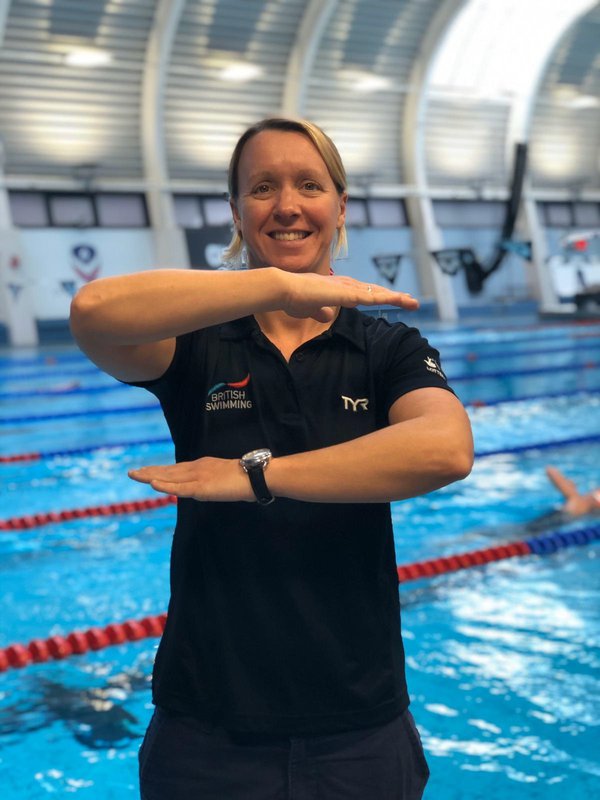 "At this point, we're seeing it as men and women, but I'd like to see us, in 10 years' time, knowing that our workforce has got equality in it, knowing that our workforce has a gender balance and knowing that men can distribute feminine ways of working and women can distribute masculine ways of working.
"We can learn and explore and get better as human beings together, and I'd like to see us not have to talk about it anymore because it's just a fluid relationship and transaction that just happens."
This is the first in our new monthly Women in Water series. Check back to the website for the next instalment in April.