Hector Pardoe recorded a fourth-place finish at the sixth and final leg of the LEN Open Water Swim Cup 2023 at the weekend, while Alice Dearing and Amber Keegan also finished in and around the top 10 in Barcelona.
A total of six British athletes took to the Spanish city for the competition, which rounds off the year-long series ahead of Olympic year and helps kickstart marathon swimmers' bids for Paris this season. 
The male trio of Pardoe, Toby Robinson and Nathan Hughes all lined up in the men's event, which set off as the clock struck midday on Saturday, before Keegan,  Dearing and Leah Crisp set off 10 minutes later.
Pardoe, who recently set the record for the fastest swim around Lake Windermere, continued his impressive form from September to stay within striking distance of the leaders throughout the 10km race,  maintaining a healthy gap ahead of the chasing pack.
Coming into the finish, the Tokyo Olympian touched in joint-fourth with Germany's Niklas Franch – just 17 seconds away from the medals.

Speaking on his performance following the race, the 22-year-old was full of confidence heading into 2024.
"Barcelona was another fantastic opportunity to test the engine early on in the season and see where the first month of training put me. My Windermere swim a couple weeks ago and now this weekend's European Open Water Cup event in Barcelona gives me great confidence moving forward for the upcoming months and big events ahead," he said.
Robinson and  Hughes were both involved in battles of their own throughout the race, as the pair took 14th and 17th respectively.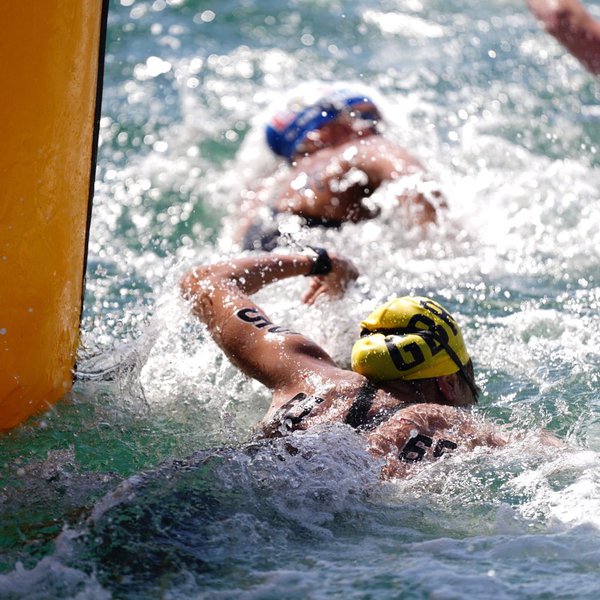 Dearing and Keegan were involved in a close shootout for the top-10 places in the women's event, with fifth through to 11th place split by just four seconds - an indication of the closeness of the racing.

With both of those Brits in that pack for large parts of the race, they did well to maintain the pace throughout, ultimately touching within less than a second of each other after going stroke-for-stroke into the finish. Crisp came in with a solo finish a few minutes back.
Full results from the competition can be found here, with playback of the race live stream on LEN TV here.
Next weekend, seven British swimmers will set foot onto the pontoon for the 2023 LEN European Junior Open Water Championships in Corfu, Greece - Read more here!