Adam Peaty laid down another marker in qualifying for tomorrow's Men's 100m Breaststroke final, when he will look to be the first British man to defend an Olympic title in the pool – and he will be joined by compatriot and 2019 World Championship medallist James Wilby in the eye-catching finale. 
On a night that saw Max Litchfield come within two tenths of opening Team GB's medal tally in Tokyo in the Men's 400m Individual Medley final, Rio 2016 champion Peaty took care of business in the 100m Breaststroke in his usual, ruthless style, setting the fastest time of the semi-finals by more than half-a-second in the second semi as he lays the foundations for a shot at history in the early hours of Monday morning, UK time. 
Loughborough National Centre teammate Wilby, meanwhile, put together a strong back 50m in the opening semi-final to finish well and secure himself a lane in an Olympic final at the first time of asking. 
For world-record holder Peaty, the performance was exactly what he needed it to be, with all eyes now turning to the decisive medal moment.
"I knew what I needed to do, it was 58 lows, obviously I knew I could do that. Really it's about swimming the semi-final, it's not really about proving anything or putting any markers down because I know I need a lot of energy for tomorrow, and we'll see what I've got tomorrow," he said.
"Every day has new challenges, new victories. As long as the sun rises and I'm awake with my eyes open, anything can happen. Obviously Olympic finals are Olympic finals, and I'm looking forward to it. I've always said that if you've got a lane, you've got a chance – I respect my competitors and if they've got a lane, they've got a chance. For me, as a competitor, I want to put my best foot forward and focus on my own race – but I know tomorrow it could go either way, it could be a 57.6, it could be a 56.6, you don't know.
"I'm going to see what we've got tomorrow, it's a morning final so see what challenges that brings as well."
Wilby added of his own semi-final swim: "I think everyone always wants to go faster, it would've been nice to have gone a little bit faster – but I said yesterday that the most important swim is the final swim, so progressing through the rounds is what I'm trying to do, to get to the point where tomorrow morning I'm ready to put down my best swim when it really matters. I'm feeling really good about that."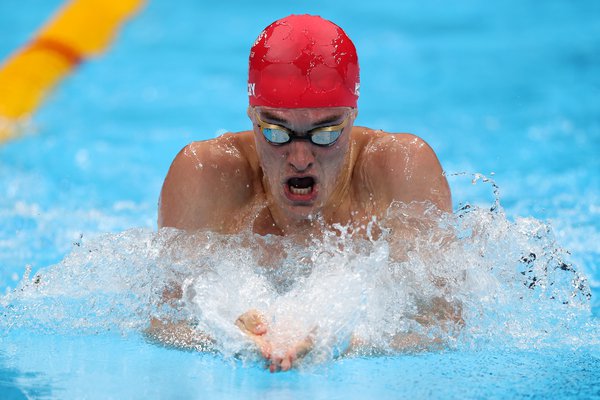 All of the other British athletes involved in the second swimming session of Tokyo 2020 were competing in finals, with the Women's 4x100m Freestyle Relay breaking the British record for a second time in the meet after another brilliant display. 
A new lifetime best for Anna Hopkin on the opening leg ensured the Team GB quartet were off to an ideal start, before the versatile Abbie Wood dived in and more than held her own against a world-class field across the pool.
Edinburgh University's Lucy Hope was on the third leg this time, and she handed over to strong finisher Freya Anderson, who pushed to the final stroke as Britain touched fifth in the new British best of 3:33.96 in a race that saw gold medallists Australia break the existing world record.
On the result, Wood said: "To come away with the best time as a relay team, we couldn't have done much more. It's a good start to the meet and it's very exciting to see what is to come. With this being only the third or fourth time we've raced together as this four, it'll be interesting to see how far we can go if we get more experience. 
"Being together, it's all of our first Olympics, so I feel like we all stepped up for our first Olympic final and I think we did ourselves proud by coming away with a British record. 
"I feel we now have a taste, we know what we're dealing with in the finals, especially after seeing all the other finals. Just seeing there was a winner from lane eight, it really is the case that if you've got a lane, you've got a chance. The morning finals just make it so much more unpredictable and interesting." 
Hope added: "That was pretty special. It's so good to be able to race with these three girls, there's so much talent in one team. This is just the start for the relay. We didn't even know we were going to be doing it until after Europeans, so in the next three years, we can progress so much."
Max Litchfield came agonisingly close to opening Team GB's medal count in the first final at the Tokyo Aquatics Centre, the Men's 400m Individual Medley, ultimately finishing joint fourth – less than a quarter-of-a-second off bronze. 
With less than a second separating all eight qualifiers after the heats, Litchfield – who trains under David Hemmings at the Loughborough National Centre – will have been confident of a strong swim from lane eight, and he duly kept himself in contention at the halfway stage after the butterfly and backstroke legs.
Litchfield's second half of the medley event is his stronger section, and a well-paced 100m of breaststroke then allowed him to stage a real assault on the podium down the final freestyle length. He was in the mix right to the touch, with Australia's Brendon Smith just nudging him out at the death.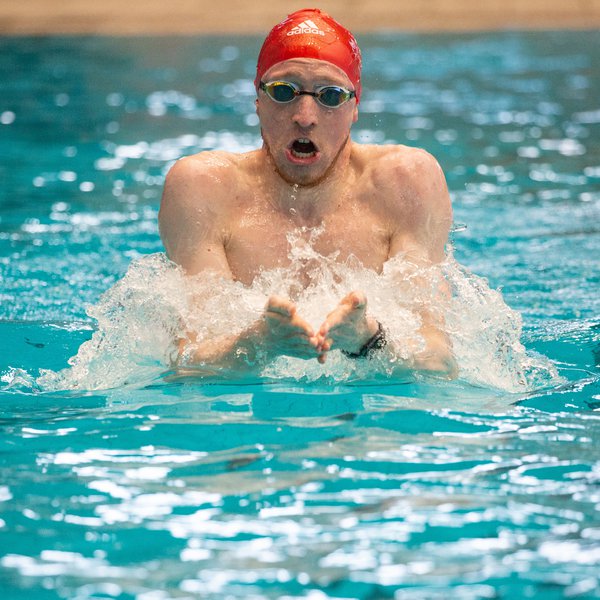 "It's tough, so close yet so far. It is what it is and we'll go back and look at what we can do better. I don't think there was too much wrong with it, just small things. We'll see with the relays – I've got to go back now and focus as if I am doing that," said the 26-year-old, who was also fourth in the 400m Individual Medley finale at Rio 2016 and set a season's best for 2021 in the heats. 
Asked if this result would drive him on further, an emotional Max added: "That was the same case in Rio, it's even more the case this time. I've done everything I can these last five years, it just wasn't quite enough."
In the Women's 400m Individual Medley, Aimee Willmott headed second fastest into the final after a strong heats swim, eventually touching seventh at the end of a hard-fought race. 
Three-time Olympian Willmott stayed in touch with her medal-chasing rivals after 300m, but she was unable to claw back the gap over the final freestyle lengths, replicating her result from Rio. 
"It wasn't quite the time I wanted and it was difficult to back up last night's performance from the heats – but to come to a Games I didn't think I'd even be at, I'm just really thankful," she said in another post-race interview full of feeling. 
"These aren't sad tears, I'm just overcome with emotion. I just wanted to get out there and enjoy myself. It was so much fun, the race was as hard as I knew it was going to be. I guess the time was slightly off, but at this level, after everything that has gone on in the world, you would never have thought that time would win Olympic gold. It's just one of those things that we've all had to deal with and get on with. I'm really fortunate to be able to come and do three Olympics. 
"I finished seventh last time and I've finished seventh again, so I can't really grumble too much. The big thing for me is I did make it back."
The second set of swimming heats begins at 7pm on Sunday in Tokyo (11am BST), with all the details of who is competing, when and how you can watch it across on our 'What's On' schedule page.