Relay victories provided some of the highlights for British athletes as London Roar made an early statement of intent at the start of the second International Swimming League (ISL) match of the season.
The Roar – led by National Centre Loughborough Lead Coach Mel Marshall – find themselves a hefty 97 points clear of Aqua Centurions at the halfway stage of this contest in the Duna Arena's Budapest bubble, thanks in part to some brilliant relay swimming from Siobhan-Marie O'Connor, Anna Hopkin, Adam Peaty and Duncan Scott.
O'Connor and Hopkin – now teammates after the latter's switch to the Loughborough National Centre this summer – both produced strong legs in the Women's 4x100m Freestyle Relay, with Hopkin bringing her London quartet home for a big win. 
That pair also played their part as Roar finished fourth in the Women's 4x100m Medley Relay later in the evening, while O'Connor notched another fourth in a strong 200m Individual Medley field. 
The Medley Relay would produce more British success in the final race of the night. 
This one saw Peaty and Scott teamed up, just as they were in helping Britain's men make history at the World Championships in 2019.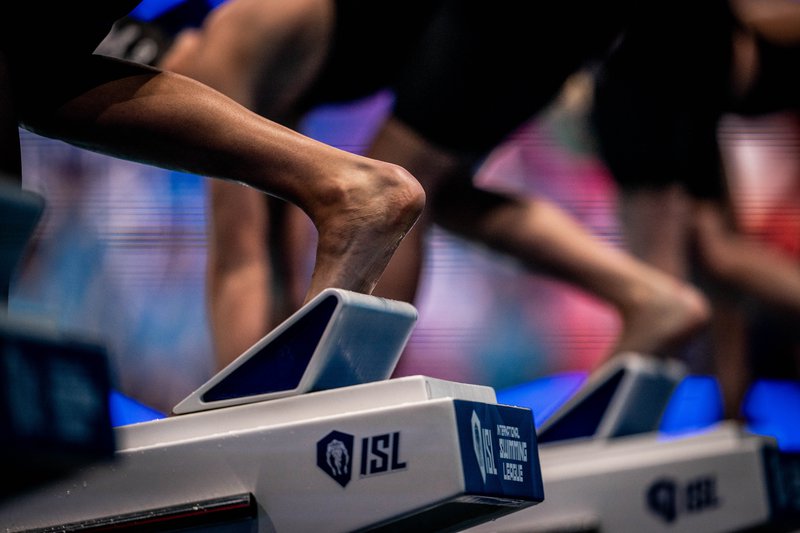 Peaty – who recorded a pair of second-place finishes in the Men's 50m and 200m Breaststroke contests earlier in the session – stormed to the front on the breaststroke leg, with University of Stirling star Scott finishing it off in style to end the day on a high for the Brit-heavy outfit.   
There were promising individual results, too, on another night of intense competition.
Luke Greenbank – a World Championship medallist under Marshall a year ago – placed third for Roar in a Men's 200m Backstroke race that saw the top three athletes separated by a mere 0.1 seconds after 150m. Kathleen Dawson (London Roar) put in a strong performance and was fourth in the women's category. 
Aimee Willmott's efforts in the Women's 400m Freestyle race brought her and Roar a fantastic third-place finish, a result that was mirrored by Aqua Centurions' Tain Bruce in the opening race of the night, the Women's 100m Butterfly.
The two medley relay wins for London were of added importance as they now get to choose which stroke will be swum in tomorrow's skins races - an event that can earn triple points. That means we could see Peaty going in the skins for the first time if Head Coach Marshall decides to choose breaststroke in the men's category.
This match concludes on Monday, with live coverage across BBC Sport from 3pm.