A historic year for British Swimming is set to end with a fast finale at the FINA World Short Course Championships in Abu Dhabi – and Molly Renshaw is targeting some sun-soaked success to round out 2021. 
Ten British swimmers will take to the blocks at Yas Bay's Etihad Arena between tomorrow (16th December) and Tuesday 21st December. European champion Renshaw is joined by a quartet of Olympic gold medallists in the form of Duncan Scott, Tom Dean, Freya Anderson and Matt Richards.
Ben Proud, Max Litchfield and Lucy Hope all stood on the podium at Budapest's European Championships in June and are part of the Abu Dhabi action, with European Junior medallists Katie Shanahan and Ed Mildred rounding out the team. The team is at 10 strong after recent withdrawals from Abbie Wood, Daniel Jervis – both after illnesses – and Cameron Kurle.
Fans can watch every second of the World Short Course through the All Aquatics platform, with British Swimming joining up with Eurovision to provide bespoke coverage of the finals sessions. Andy Jameson and Jazz Carlin are the expert commentary team.
The past 12 months have brought British Swimming's best-ever performances at an Olympic Games and European level too, with this short-course meet providing the final racing opportunity this side of Christmas and ahead of a packed 2022.
For Loughborough National Centre athlete Renshaw, the World Short Course Championships provided her maiden senior international title five years ago, when she swam to a brilliant 200m Breaststroke gold in Windsor, Canada.
Half-a-decade on, with a trio of major meets on the horizon next year, Molly is relishing the chance to build towards shorter-term targets.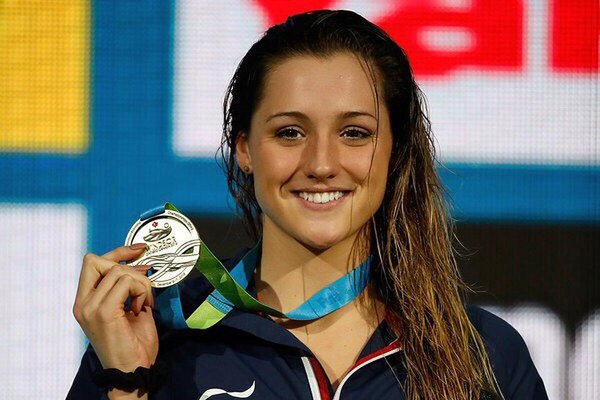 "I'm definitely looking forward to racing. Getting out of the British weather and into 20 degrees was a big selling point for me at this time of year too! Hot weather always makes me swim a little faster – I think I'm one of those solar-powered swimmers," said the David Hemmings-coached competitor, who is due to compete across all three women's breaststroke events in Abu Dhabi, as well as the 100m Individual Medley.
"When I was given the opportunity to race out here, it gave me something to target and work towards at the end of the year.
"It's just nice, off the back of the Olympics, to have something to aim for at the back end of the year. If I'd come off Tokyo in July, August and didn't have anything until the World Championships (long course) in May, that's a really long period and it's easy to fall into a routine of thinking, 'I'll start in January'.
"So for me, it was important to have a goal and something to work towards, to know I'm in quite a good place before the long-course season. It's just a stepping stone ahead of next year, but if I can race well, I'll be over the moon with that.
"Everything I can do from here is a confidence boost from that and then take it into the new year. I hope that if World Short Course goes well, it will translate to the long course."
Thursday brings the opening day of action from the eye-catching Etihad Arena pool, with no fewer than seven Brits involved across individual events, as well as a quartet in the Men's 4x100m Freestyle Relay.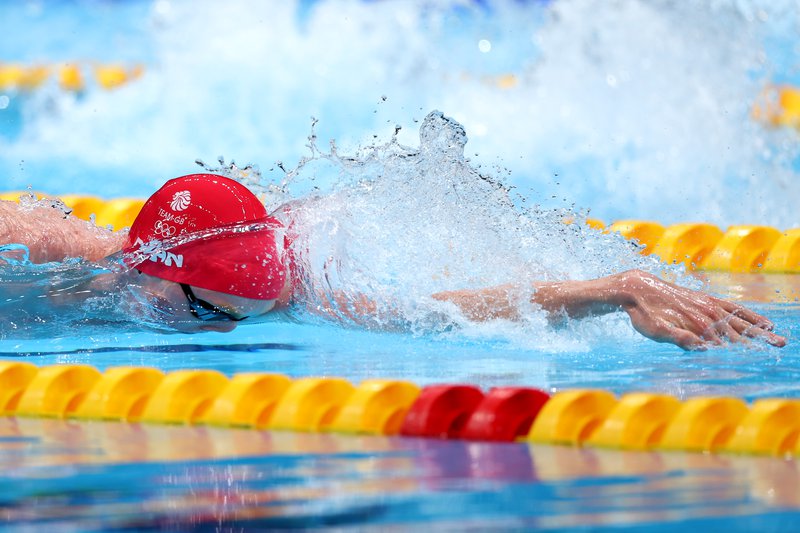 Renshaw is up in the Women's 50m Breaststroke, Dean and Litchfield will contest the Men's 400m Freestyle, with Litchfield also racing alongside Scott in the Men's 200m Individual Medley later in the session. The Women's 200m Freestyle will feature Anderson and Hope, Mildred is taking on the Men's 200m Butterfly and City of Glasgow athlete Shanahan is up in the Women's 400m Individual Medley.
Among other notable events to look out for will be the attempts of Proud to further lower his own British record in the Men's 50m Freestyle. 
For more information on the heats and finals session across the meet, head over to our What's On page – and make sure to follow our coverage on All Aquatics and across British Swimming's social media channels.