Molly Renshaw matched the British record in the Women's 200m Breaststroke as elite swimming competition returned on an entertaining day one of the Manchester International Swim Meet 2021. 
Eleven months on from the last such domestic event, there was an atmosphere of eagerness among the athletes, coaches, staff and officials privileged to be in attendance at the Manchester Aquatics Centre. 
Renshaw was arguably the outstanding performer on the day, clocking 2:22.08 to break her five-year-old personal best and tie the best ever by a British swimmer, ahead of training partner Abbie Wood – who also swam well to beat her own best previous time.
The victory for Olympian Renshaw was a pleasing one for her – and one she had hoped was on the cards after an encouraging training period at the Loughborough National Centre. 
"Training has been going really and I've been swimming faster than I ever have in training, so it's nice to reassure myself that I can do it in a race as well," said the European champion.
"Our whole group has been training really well and Abbie has been PBing in training too, so for the whole group, it's a chance to come here and prove we can replicate the times we've been doing in Loughborough. Abbie did amazing, and it's always good to have her to train with and see her doing well.
"It's a bit strange as this is definitely not your normal kind of competition. This morning was a nice chance to blow away the cobwebs and then refocus in for tonight and try to get a time out of myself. Hopefully we'll have spectators back on some scale soon!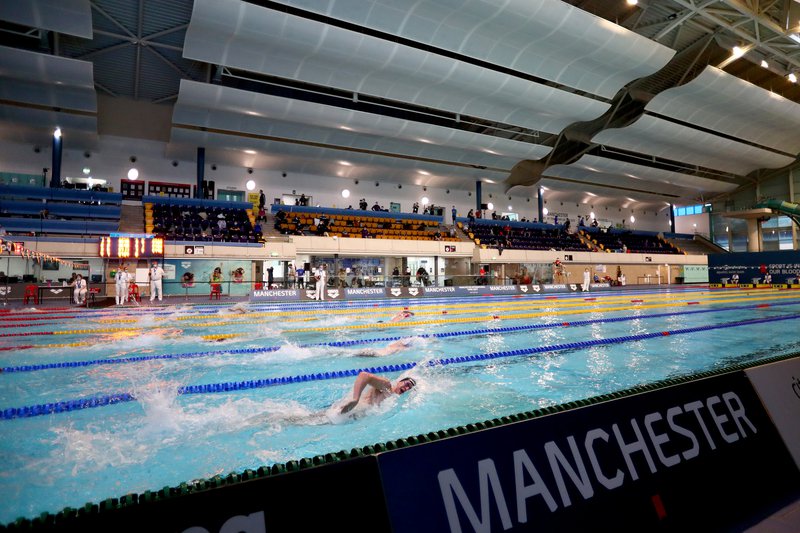 "At the minute, we are just having to take every opportunity we get and we're really grateful for that. I'm almost going into it feeling like a training swim so that I'm not putting too much pressure on myself and I'm not relying on that crowd to create an atmosphere."
Given the unique training circumstances of the past year, those were a couple of highly impressive statistics for Renshaw and Wood – and there were some similarly encouraging performances throughout the evening finals. 
Luke Greenbank looked strong in winning the Men's 200m Backstroke, coming within half-a-second of the British record, less than a month after the Mel Marshall-trained athlete was confirmed on the plane to Tokyo for this summer's Olympic Games. Brodie Williams also caught the eye in that one, finishing second. 
Sixteen-year-old Ellie Challis was undoubtedly the star para-swimmer on the opening day of competition, twice smashing her own S3 British record in the Women's 50m Backstroke, ultimately knocking more than three seconds off her previous mark set at the 2019 World Para-Swimming Championships, getting her weekend off to an ideal start.
Pleased, as you'd expect, Challis said:
"I was very pleased with the results, definitely. I didn't really know what to expect coming in – I felt confident in myself, but I didn't know what to expect from this new experience, social distancing, one-way round and everything. But it went really well and I was so happy with it.
"I am so happy to be competing again - I just needed an official time - 11 months without competition isn't the best. I was glad to have this morning's heats coming into the finals.
"I have the 50m Butterfly tomorrow and then 50m Breaststroke and 100m Freestyle on Sunday too. I am confident going into the weekend, so we'll just see what happens in the heats and then hopefully improve that going into the final."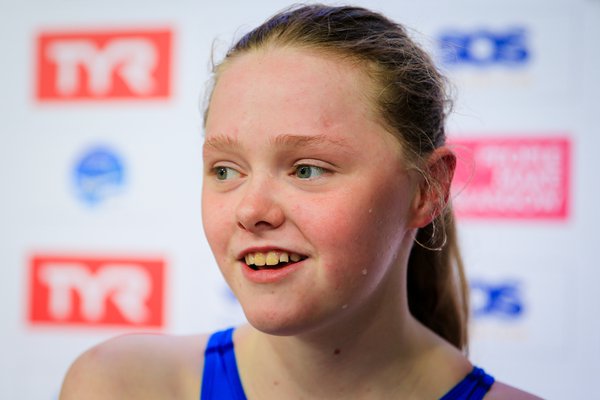 Another para-swimmer in record-breaking form was Jordan Catchpole, as he took the Men's Mixed Classification (MC) 50m Freestyle final in fine style. After breaking the British record for an S14 athlete in the morning with a 24.73 time, he matched that swim exactly to take the title during the evening session.
Rounding out the first day of action were those 50m Freestyle finals, with Matt Richards – who moved to the Bath National Centre last summer – building on a solid heats performance to touch first in the first men's event, Joe Litchfield and Derventio's Jacob Whittle following in second and third respectively. 
Among the other notable results on Friday was Adam Peaty, who flexed his early-season muscles with a strong display to take the Men's 100m Breaststroke crown, with James Wilby clocking a solid final time for silver. Meanwhile, four-time world champion James Guy surged to the front of a competitive Men's 100m Butterfly final field to take victory.
Georgia Davies took gold in the Women's 50m Backstroke after a battle with Sweden's Louise Hansson, whilst Anna Hopkin and Freya Anderson were separated by a mere three hundredths of a second in the Women's 50m Freestyle showpiece, Hopkin ultimately getting the edge.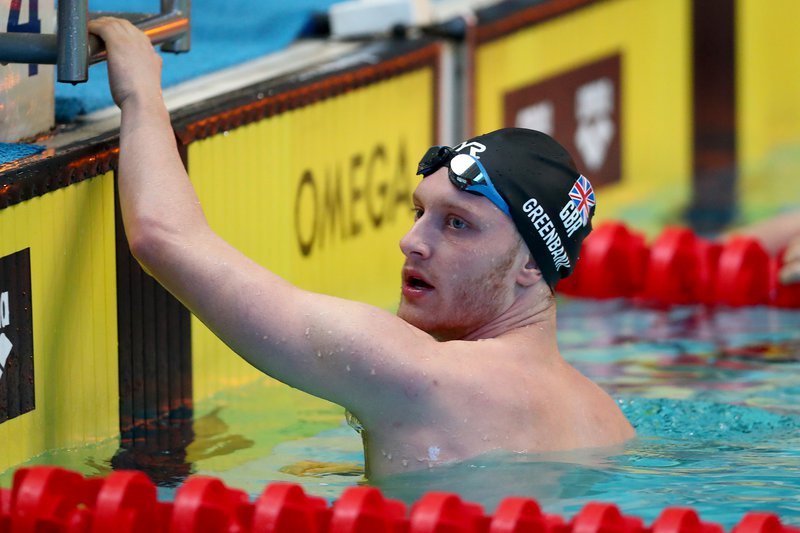 Earlier in the evening, Bath National Centre athlete Holly Hibbott opened the session by claiming victory in the Women's 400m Freestyle, before Daniel Jervis got the better of Max Litchfield by one hundredth of a second in the men's event to finish second behind Austrian Olympian Felix Auboeck. Ellie Simmonds won a closely-contested race in the Women's MC 400m Freestyle, edging out Maisie Summers-Newton by a mere two points, whilst Michael Jones took the men's crown.
Full results can be found by clicking here.
The Manchester International Swimming Meet continues on Saturday, with every race streamed live on the British Swimming YouTube channel.