With 2021 and Olympic year 2.0 upon us, British Swimming are teaming up with some of our athletes to look back at their journeys in the sport so far, from their earliest lessons in the water to local galas, national titles and Olympic medals. 
First up, European champion Molly Renshaw reflects on her development in the pool. The National Centre Loughborough athlete has appeared at four World Championships, dating back to 2011, and she made the Women's 200m Breaststroke final at Rio 2016.
Here, the 24-year-old reflects on memories of her first club, breaking into the national senior ranks from a young age and the crucial move to Loughborough that pushed her on to the highest level...
British Swimming [BS]: Molly, what do you remember of starting swimming?
Molly Renshaw [MR]: I started learning as a really young kid as my family wanted me to be able to swim on holiday so they could relax while I was in the pool!
That's initially why I learned to swim, and then from there, my teacher at the time said, 'she's quite naturally good at it, she's taken to the water really well', so they recommended that I joined the local group, which was Ripley Rascals.
I don't know what age I was when I joined Ripley - I was very young. I trained there up until I was about 10 or 11.
It was a very small club. We never did the Arena Leagues or anything like that. Saying that, since then, there have been a few good swimmers to come out of the Rascals - Jacob Whittle is from there, and I think there's others too who've gone on to do well in the sport. So to say it's such a tiny club, we've had a decent amount of good swimmers!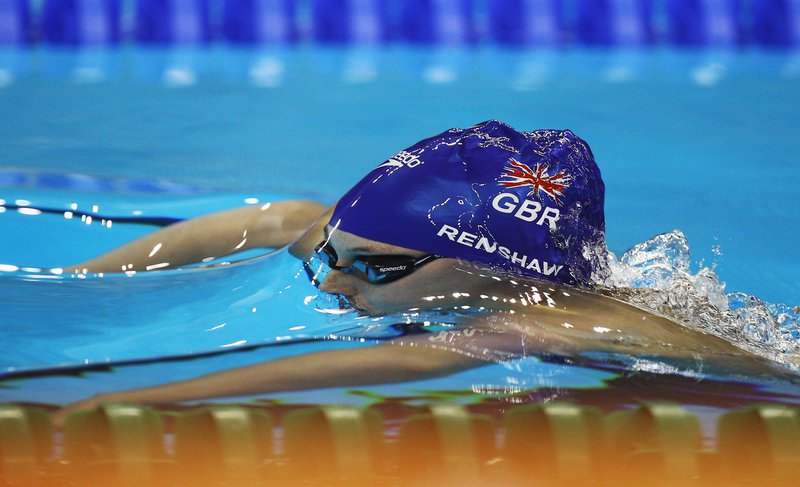 BS: What can you tell us about your coach at Ripley Rascals?
MR: I still remember the lady who taught me to swim before I joined Ripley. That was Lorraine, she's a family friend and we are still in touch with her now. It must be strange for her - she taught me in the water as a tiny child, and then now she sees me competing on TV.
My first coach at Ripley was called Adrienne, and she was a hardcore coach! Even looking back to that age, she's probably one of the toughest coaches I've ever had, even though I was only a child.
She would write up some beasty sessions - but I think that made me into the character I am today, so I am very grateful for that.
Back then, I think swimming was still a hobby for me. I was doing other sports alongside it - I've had horses my whole life, so I've always done horse riding, and I was dabbling in gymnastics, although I definitely wasn't flexible enough for that and was probably too tall!
Then, as I got better through my swimming, I started leaning more into that. Although I carried on with the horse-riding on the side, the swimming was always the priority.
I wasn't particularly amazing as a kid, though. I was an all-rounder. I did all the strokes, I did individual medleys, and while I'd be getting club records that would look good within the club, I'd perhaps make finals at national meets but wouldn't be medalling.
So at that time, at that age, it was about having fun, keeping fit and making friends that I still have now to this day. That was mainly what it was about more than anything else, and my time at Ripley Rascals provided all that and more.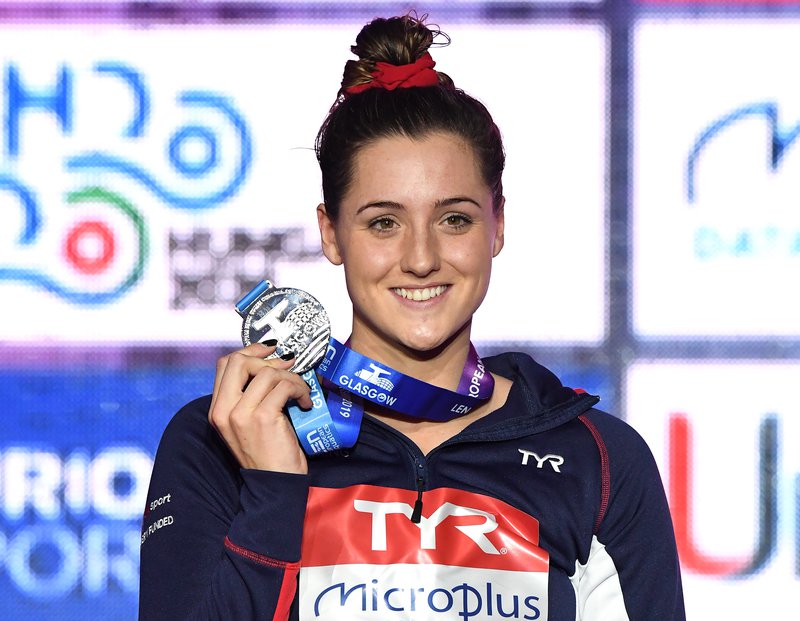 BS: As you began to focus more on your swimming, you joined the Derventio eXcel squad. How important was that step?
MR: Derventio is a Derbyshire county hub group - so they essentially look at all the clubs within Derbyshire, and they would be the feeder clubs that would feed into Derventio. So you'd get scouted by them and then asked to train with them, as happened with me.
I think I was in Year Six at school when I first started part-time with them. That's when I first started doing the early mornings, and that was two sessions a week with Derventio, so it was a gradual move.
I enjoyed that and started seeing an improvement - and I moved there full-time by the time I went into Year Seven, aged 11.
It was hard for my schoolfriends to comprehend the training. They'd say, 'why are you going swimming before and after school?!' I do like my sleep as well. I like keeping active, but it was quite intense at a young age too.
At that stage, my mum wasn't pushy at all. She got up one morning and said, 'look, if you don't want to do it, you don't do it'. Then that talked to the part of me where I hate quitting - and I'm still here now! 
BS: What do you remember of your coaches at Derventio?
MR: When I first moved there permanently, Mark Rose was the head coach. He's now coaching up in Manchester. Mark was more in charge of the senior group, and obviously I was still really young, 11 or 12 at the time, so I wasn't coached by him for that long.
When he left, he was replaced by Andi Manley. Andi coached me until I left Derventio at the age of 17, so he coached me for a good five or six years. He now coaches athletes at the Loughborough National Centre. 
I was swimming well before then - like I said, I was reaching national finals but without getting on to the other level - but then in 2011, we went to trials at the British Championships with the hope of me qualifying for my first European Juniors squad on 200 Breaststroke and the 200m and 400m Individual Medley.
We went there with that hope, knowing I'd have to do personal bests to get on the teams and it wasn't guaranteed. Then I ended up dropping a lot of time and actually making my first senior World Championship team.
A lot happened that year, and I've got massive things to thank Andi for for that, because I think that has definitely shaped who I am today, and it gave me so much experience at such a young age that, every team I've made since then, it has got easier and easier, and I've got a lot more confidence from it.
BS: If you had to pick out one aspect of Andi's coaching that you valued the highest, what would it be?
MR: The experience and the progress I gained was amazing. He was always very understanding, very good at balancing the schoolwork and things like that.
Because he was a former swimmer himself, he'd obviously been through it all and knew the ropes that older swimmers have to know to make the transitions. So he introduced more of the gym and weightlifting bits for me.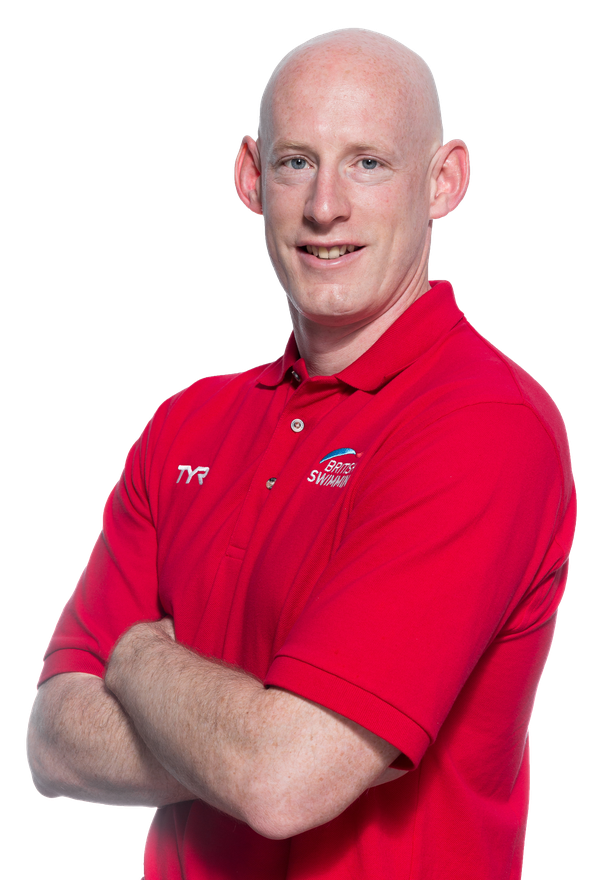 We never used to do stretching pre- and post-pool, but then when Andi came in, we'd do half-an-hour before and half-an-hour after it. Your body goes through a lot as a swimmer, so looking after it as much as you can in that hour before and after, to keep your shoulders intact, your hips intact, that has definitely helped me throughout my career - because if I hadn't looked after myself back then, I'm sure I'd have been a mess by now.
He was very professional with everything, and learning that at a young age really helped.
BS: You moved to join the Loughborough National Centre in 2013 to continue your development at the highest level of the sport. How was that move?
MR: I was 17, I passed my driving test and then I moved to Loughborough a week later!
That move was very much aided by Andi as well. I did so well with him, I made my first senior team, I won medals at World Juniors and European Juniors and things like that.
But then after not making the Olympic team in 2012, I kind of hit a plateau, I was very much the oldest and most experienced at Derventio - and I knew that if I wanted to progress, I needed to have a change of scenery and be surrounded by likeminded people who wanted to achieve the same thing as me.
After a gradual transition of doing two or three sessions a week at Loughborough, Andi was the one who pushed me to make the decision, saying that, if I wanted to improve and do this seriously I probably needed to move. He was amazing with that. He could easily have been selfish and said, 'I want you to stay here', but he really aided it and I was really glad I did it. 
Moving to Loughborough, I was initially training with Dan Fogg, Roberto Pavoni, Liam Tancock, Fran Halsall at the time. These were massive names, and I was only 17, so I was the youngest by quite a bit.
It was the refresher I really needed to get back into my training and really knuckle down to give it a good go. Every time I got in the pool that first year, I was PBing, and I went on to make the Commonwealth Games, World Championships and then eventually the Olympics in 2016 (pictured).
BS: What is it like working with David Hemmings at Loughborough?
MR: It's really good. He is probably one of the best technical coaches in the world.
I worked with Kevin Renshaw at Loughborough up to the Olympics, and then when he decided to step down, Dave, who'd been our assistant coach, came in - so it was a pretty smooth transition.
Dave's attention to detail and things like that are amazing. When we do camera work and technical work, he is on it straightaway. He doesn't even need to see the footage - just from watching your stroke, he can pinpoint things where, if you correct them, you feel 100 times better.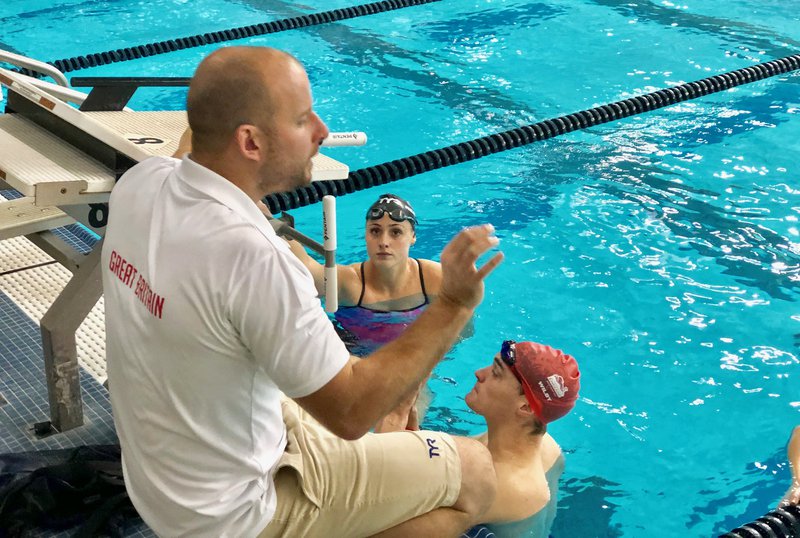 In that sense, my technique, my turns and my starts and stuff have come on so much. Now we have that in place, it's about building upon other weaknesses within my race that will help me to get faster.
He is really good, he gives that attention to detail to everyone. Each swimmer gets their own individual plan every week, we all get individual sessions every day, so he's very busy, he's up at like 4am every day!
It's so individual to everyone, I think that's what makes it work for us all because we're all doing our own things, and then we all come together in group sessions, as and when we can.
To find out more about Molly's elite swimming career, visit her athlete profile page HERE - and read about some of her highlights from last year's International Swimming League season HERE.