Ben Proud stormed to a new British record and Duncan Scott recorded another hat-trick of race wins for the season as Energy Standard and London Roar triumphed in the latest round of International Swimming League (ISL) play-off matches.
Multiple world and European medallist Proud was up first for the weekend in play-off match three - and he certainly made a statement, sprinting to a brilliant Men's 50m Freestyle victory and stopping the clock in 20.64, just inside his own previous British best mark. 
A memorable couple of days for Ben continued with a strong showing in the 50m Butterfly, where he touched second, before a big effort in the opening leg of the 50m Freestyle Skins saw him claim the win for his Energy Standard team in that race. 
Energy ran out comfortable winners in the match, their overall tally of 583.0 points also boosted by strong relay showings from Adam Barrett, who contributed to a winning quartet in the Mixed 4x100m Medley Relay and a team that placed second in the Men's 4x100m Freestyle Relay. He was also fourth in both the 100m Butterfly and 100m Individual Medley events. 
The battle for second place was a tight one between Toronto Titans, Aqua Centurions and DC Trident. The Titans' results were boosted by another outstanding 200m Butterfly victory for Laura Stephens, the Plymouth Leander competitor finishing nearly a second ahead of her nearest rival to keep her impressive 2021 record in that event continuing. On top of Laura's butterfly boost, Toronto were helped by a busy Max Litchfield, the European medallist touching second in both the 400m Freestyle and 400m Individual Medley events after a third-placed finish in the 200m Individual Medley. 
For DC, Olympic champion Anna Hopkin's impressive ISL campaign continued apace, the Loughborough National Centre swimmer playing her part in a result of third for Trident's Women's 4x100m Freestyle Relay team. Hopkin also touched third to qualify through the first round of racing in the 50m Freestyle Skins for some valuable points.
In the end, it was Toronto (407.0 points) who edged out Aqua for second, with DC placing fourth in the match. 
Play-off match four would end in an impressive victory for London Roar, their 534.5-point haul outstripping Cali Condors (474.5) in second, LA Current (438.5) and Team Iron (324.5).
That was in no small part down to Olympic and world champion Scott. The University of Stirling man - whose coach Steven Tigg is Roar's Head Coach in Eindhoven - has been in sparkling form across the entire year and this ISL season, and that momentum continued with triumphs in the Men's 200m and 400m Individual Medleys, as well as the 400m Freestyle. He was within 0.15 seconds of doing the medley hat-trick, too, with Cali's Caeleb Dressel touching him out in the 100m event - but he did have the success of breaking his own British record in that one. 
Those results combined ensured Duncan amassed an eye-opening 60 points, making him the top scorer for the entire match. 
Other Brits played their part in helping Roar to within touching distance of a third consecutive final appearance. Among those, Freya Anderson added to her ever-growing win tally in the Women's 200m Freestyle.
The David McNulty-coached athlete put together another composed swim across the eight lengths to claim victory, while her balance of speed and endurance was also on show in the 400m Freestyle event earlier in the meet, when she powered to second place and more valuable points for the Roar. She was also third in the Women's 4x100m Freestyle Relay.
Luke Greenbank was third in the Men's 200m Backstroke, Ross Murdoch was fourth in the 200m Breaststroke and the Men's 4x100m Medley Relay, while helping his Roar quartet to third in the Mixed 4x100m Medley Relay. Seventeen-year-old Katie Shanahan, meanwhile, added another 'podium' place to her inaugural ISL results sheet, touching third in the 400m Individual Medley.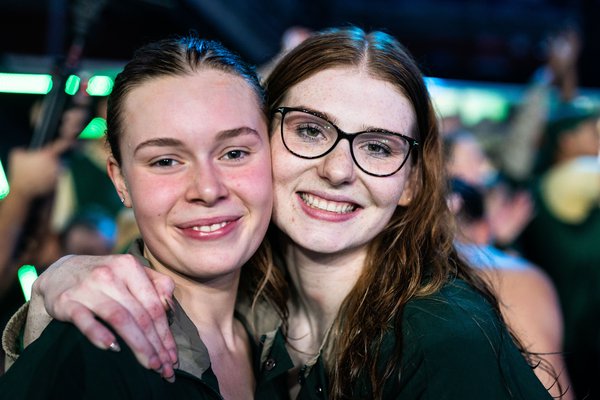 Away from the London cohort, Bath National Centre man Brodie Williams pushed compatriot Scott in the Men's 400m Individual Medley for a second-place finish, a result matched by Alys Thomas for Team Iron in the Women's 200m Butterfly.
Imogen Clark helped LA Current's points score, finishing fourth in the 50m Breaststroke - an event that saw her break the British record in the previous meet - and then contributing to a result of second in the Mixed 4x100m Medley Relay.
With one round of play-off matches to go, Energy Standard, London Roar and Cali Condors are all on seven points in the race for the final. LA Current are on six and Toronto have five, while Aqua Centurions (three), DC Trident and Team Iron (both two) face an uphill battle to qualify in the top four.
The remaining play-off fixtures begin with DC, LA, Energy and London facing off on Thursday and Friday (25th and 26th November), before Aqua, Cali, Iron and Toronto meet across Saturday and Sunday (27th and 28th November). 
Every match of the ISL play-offs and final is being shown live across BBC Sport and BBC iPlayer. Click HERE to follow it all.
* images courtesy of ISL