Duncan Scott notched a hat-trick of race victories on London Roar's return to International Swimming League action for 2021 - as Brits made huge impacts across the board in a packed match three in Naples. 
Twenty-one of the 34 British athletes signed up for ISL 2021 compete for one of the teams involved in the third match of the campaign, as London Roar, New York Breakers, Team Iron and 2019 champions Energy Standard faced off.
Fresh from becoming the most decorated Team GB athlete at a single Olympic Games, University of Stirling man Scott picked up where he left off in Tokyo with a stunning two days of swimming. After opening up with a win in the Men's 200m Individual Medley - in a race that saw Tokyo 2020 Olympian Joe Litchfield place fourth for New York - Scott continued to boost Roar's points tally for their season opener, both individually and as a vital component in the relays.
He put in a strong opening leg as his London quartet placed second in the Men's 4x100m Freestyle Relay, although 16-year-old Jacob Whittle took the plaudits in that contest, leading off a Breakers team that went on to win the race. 
Day one closed out with another second-place for Scott in a relay. He brought home a Roar quartet in the Men's 4x100m Medley Relay, with Ross Murdoch playing his part on the breaststroke leg. 
Day two brought two more individual wins for Duncan, who trains under Roar Head Coach Steve Tigg. He opened up with triumph in the Men's 100m Freestyle, before backing that up in the 200m event. A second-placed finish in the Men's 400m Individual Medley rounded out a packed and hugely successful season-opener for the Olympic champion. 
Wherever you looked, though, there were Brits at the front of races. Abbie Wood is becoming a consistent winner in the ISL for the New York Breakers - and it was no different in this round, the David Hemmings-coached swimmer again doing the Women's 200m and 400m Individual Medley double, as well as placing third in the 100m event. The margin of her victories ensured plenty of jackpot points and saw her end the match as the highest-scoring Brit, with an eye-catching 51 to her name.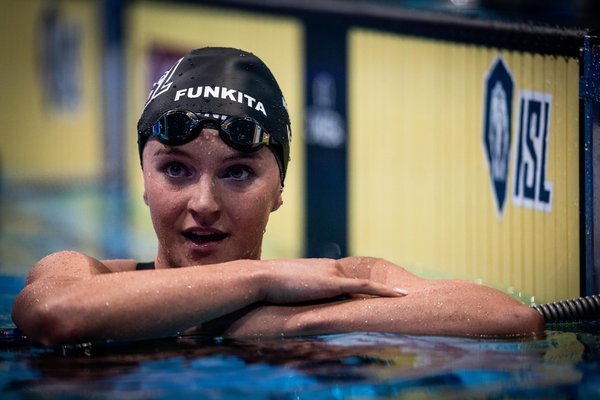 Scott was right behind her as fifth-best performer, while double Olympic medallist Luke Greenbank was another inside the top 10. His total of 34.5 points owed much to a brilliant 200m Backstroke win at the start of day one, as well as a third-placed finish in the Men's 400m Individual Medley, when his strong backstroke leg played a key role. 
Alys Thomas claimed Women's 200m Butterfly victory for Team Iron and helped her quartet to second in the Mixed 4x100m Medley Relay, while Ben Proud made it back-to-back wins in the Men's 50m Freestyle for Energy Standard and then earned them valuable points by qualifying through the first round of freestyle skins at the end of day two, finishing third in the second round. He also took second in the 50m Butterfly. 
Among other podium finishes, ISL newcomer and European Junior champion Katie Shanahan marked her London Roar debut with a superb second, behind compatriot Wood, in the Women's 400m Individual Medley. 
Georgia Davies (Women's 4x100m Medley Relay, Energy Standard), Lucy Hope (Women's 4x100m Freestyle Relay, New York Breakers) and Joe Litchfield (Men's 4x100m Medley Relay, New York Breakers) also tasted top-three success in relays. 
The match was ultimately won by Energy Standard on 640.5 points. London Roar edged out Iron for second place, 436.5 to 405.5, with the Breakers fourth on 278.5.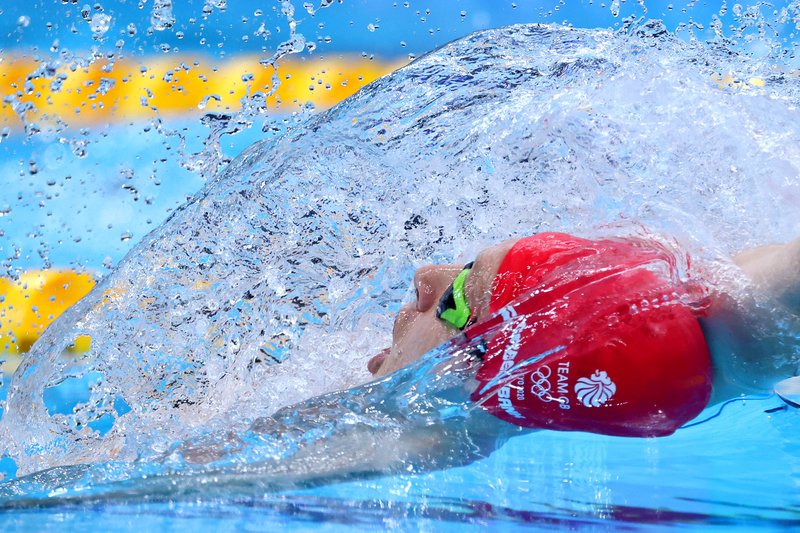 Match four had less British involvement, although Olympic gold medallist Anna Hopkin continued her fine form with another strong showing for DC Trident.
The Loughborough National Centre competitor was third in the Women's 100m Freestyle, having teamed up with compatriot Isabella Hindley to push their DC quartet to third in the Women's 4x100m Freestyle Relay.
Hopkin also placed fifth in the individual 50m Freestyle race, immediately after that relay contest.
For the Cali Condors, Mark Szaranek was fifth in the Men's 200m Individual Medley, while Brodie Williams showed his versatility with a busy programme for the Condors.
The Condors won this match as they look to defend their title from 2020. They amassed 594 points, with LA Current second on 444.5, Aqua Centurions third on 375.5 and DC Trident just back in fourth on 359.
Match five starts on 9th September, with DC Trident, Team Iron, LA Current and Toronto Titans competing. After that, London Roar, Cali Condors, Tokyo Frog Kings and Aqua Centurions meet in match six, on 11th and 12th September.