A mix of British Olympians and the up-and-coming stars of the future registered race victories in the latest round of International Swimming League matches, as the 2021 season continues at pace. 
Across matches seven and eight, there were five Brits who claimed wins in either individual or relay events, with another eight registering top-three finishes. 
While Olympic champion and six-time medallist Duncan Scott was again at his brilliant best - and more on him later - there were eye-catching results in match eight for Katie Shanahan and Keanna MacInnes, both in their debut ISL campaign. 
City of Glasgow Swim Team athlete Shanahan put together a fine performance in the Women's 400m Individual Medley, finishing strongly over the freestyle leg and touch ahead of Sara Franceschi of LA Current to secure a valuable 16-point haul for the London Roar. She claimed the European Junior title in the same event back in July.
MacInnes, meanwhile, swam to an impressive triumph in the Women's 200m Butterfly for the Tokyo Frog Kings. The University of Stirling swimmer turned fifth at 150m, before blasting down the final two lengths to finish ahead of the field in a dramatic conclusion. 
While Shanahan and MacInnes' results are an insight into the quality they can continue to bring to their respective teams in the ISL, Scott and Abbie Wood are established big-point-earners in the competition - and they were at it again over recent days.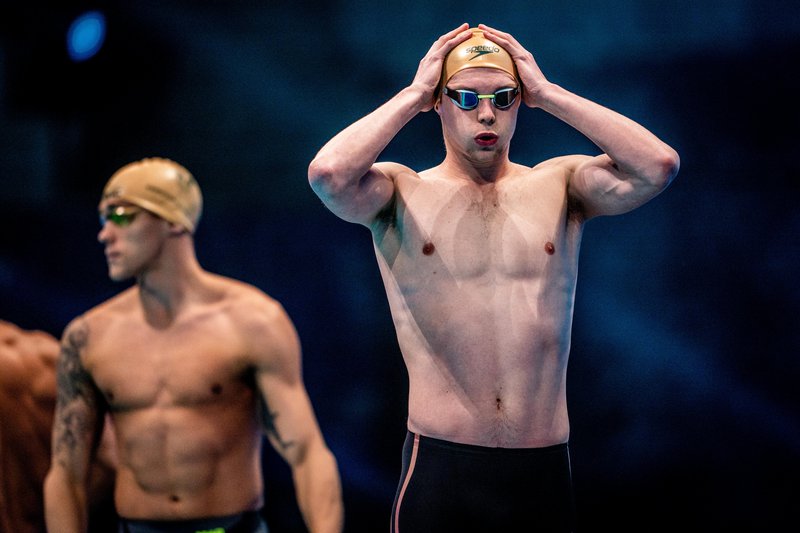 In match eight, the in-form Scott - who trains under Roar head coach Steven Tigg in Stirling - finished with his best results of the season so far, thanks to four race wins and one second place.
The 24-year-old - who became Team GB's most successful Olympian at a single Games in Tokyo, with one gold and three silver medals - clinched victories in the Men's 100m and 200m Individual Medley races, as well as freestyle triumphs over 200m and 400m. 
Despite a packed programme, he still had enough energy in his legs to touch second in the 400m Individual Medley at the end of the two-day meet, with compatriot and fellow Olympic medallist Luke Greenbank finishing fourth in that one. The results meant Scott was the third-highest ranked swimmer from any team across the match. 
For Wood, the medley events also brought more success for her New York Breakers team in match seven. After placing third in the Women's 200m Breaststroke - right behind Loughborough National Centre training partner Molly Renshaw, who swam well for second - Wood used her impressive strength on the breaststroke to lay the foundations for another 200m IM win, overtaking Beata Nelson of Cali Condors on that section and staying clear.
Over the longer distance, Wood - who is coached by David Hemmings - again thrived to establish a place at the front of the pack and win, while a placing of fourth in the 100m meant an eye-opening individual tally of 47 points for the match.
The quintet of victorious Brits over the weekend was rounded out by Northampton SC's Ed Mildred, who claimed a second successive win as part of a London Men's 4x100m Freestyle Relay team.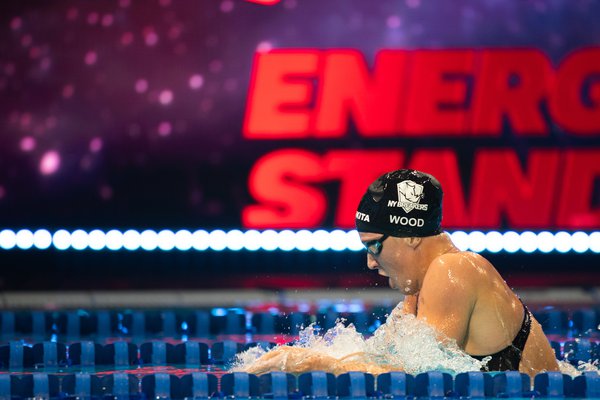 Relays also brought big points for a host of other British swimmers in Naples. A strong breaststroke leg from Ross Murdoch helped London Roar to second in the Men's 4x100m Medley Relay, while both he and Freya Anderson played their part as their Roar quartet finished fourth in the Mixed 4x100m Medley Relay. Teenage duo Jacob Whittle (New York Breakers) and Matt Richards (Team Iron) were part of Men's 4x100m Freestyle Relay teams that finished third and fourth respectively in match seven, with Lucy Hope playing a part in a Breakers team that placed fourth in the women's event. A New York quartet featuring Hope and Renshaw - on the freestyle and breaststroke legs respectively - also placed fourth, in the Women's 4x100m Medley Relay.  
Elsewhere in that match, City of Sheffield man Jay Lelliott raced to second in the Men's 200m Butterfly, with Toronto Titans teammate Max Litchfield matching that result in the 400m Individual Medley, the versatile Loughborough National Centre athlete - another of the David Hemmings cohort - playing a more central role with every passing round for Toronto. He also came third in the 400m Freestyle. Mark Szaranek (Cali Condors) was fourth in the 400m IM. 
Other notable results saw Joe Litchfield finish third in the 100m Individual Medley, before he made his way through to the second round of skins races in the 50m Backstroke finale. Renshaw was fourth in the 100m Breaststroke, a result matched by Alys Thomas (for Team Iron) in the 200m Butterfly.
In match eight, world champion and double Olympian Ben Proud kept up his impressive ISL form by finishing second in the 50m Freestyle splash and dash, and then matching that result in the 50m Butterfly. Butterfly was the stroke of choice for the match-closing men's skins race, and he qualified for the second round of that with more fine sprinting.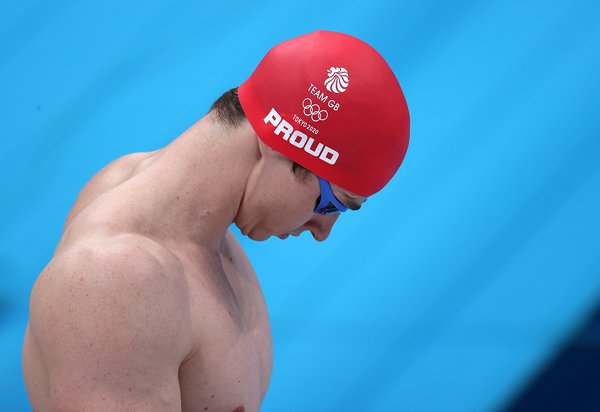 There were also third-placed finishes for Luke Greenbank in the 200m Backstroke and Imogen Clark - racing for LA Current - in the Women's 50m Breaststroke.
There are now only two regular-season matches remaining in the next week. At this stage, Cali Condors are top of the table with 15 points from their four matches, with Energy Standard next on 12 points from three matches. Roar and Toronto are joint fourth, with 10 points from three apiece. 
MATCH RESULTS 
MATCH SEVEN 
Cali Condors - 581.0
Toronto Titans - 529.5
Iron - 362.5
New York Breakers - 293.0 
MATCH EIGHT
Energy Standard - 507.0
London Roar - 486.5
LA Current - 395.5
Tokyo Frog Kings - 379.0