Britain's swimmers showed real character on day one of the Japan Open when they secured a four-medal haul despite competing off the back of an intense nine-day training camp in Thailand.
All British athletes in action tonight at the Tatsumi International Pool in Tokyo moved their performances on impressively from heats to finals against the cream of Japanese swimming.
Olympic Champion Adam Peaty (National Centre Loughborough) secured gold in the 100m Breaststroke and the world record holder excelled against a tough field despite a particularly punishing training regime in Thailand.
"I knew the Chinese would be fast and the Japanese would also step up," Peaty said. "I knew I had to get in the right frame of mind for the final despite how hard my training is at the moment. I didn't want to lose this race; I never like to lose.
"I learnt so much from being in second place in the final that I just pushed on tonight. It was a great learning curve for me. I can learn so much more from coming here and experiencing the travel and competing against a different field."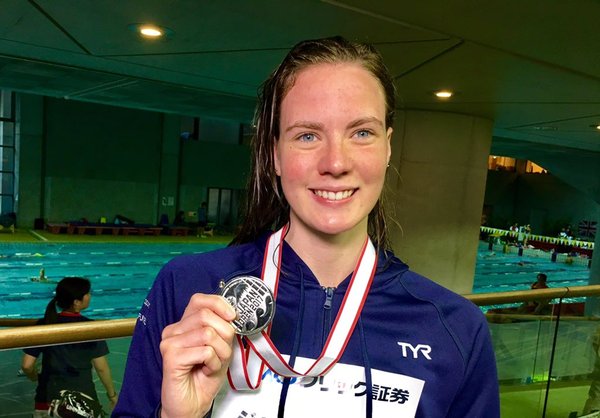 European medallist Kathleen Dawson (University of Stirling) secured the silver medal in the 100m Backstroke. Dawson showed great improvement from heats to the final to take a well-earned step on the podium.
"It's really good to have done that sort of swim on that back of the training that I have been doing," said Dawson. "My gym sessions have been really heavy so I'm pleased to have come out and done that. 
"It's the first time I've been on the senior team overseas and I'm learning so much from being here."
Double Olympic silver medallist James Guy (National Centre Bath) won bronze in the 200m Butterfly with a time that equalled his personal best of 1:55.91 while Commonwealth medallist Dan Jervis (Swansea Aquatics) secured bronze in the 1500m Freestyle.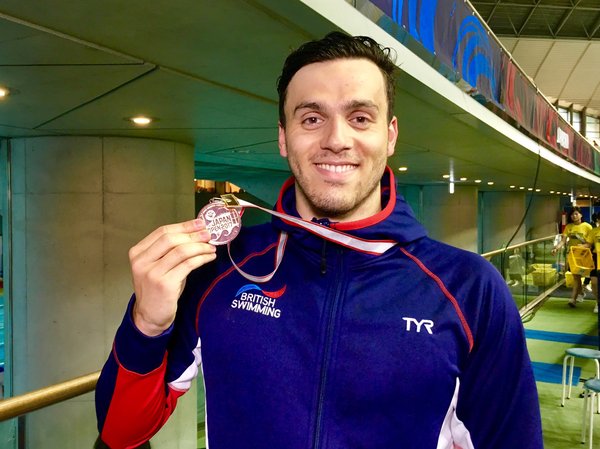 "That was a massive surprise for me," Guy said. "My heat was pretty fast and then tonight I equalled my PB so that was pretty good. That was the same time I did at trials and that was fully rested and tapered so this is a good sign. It's all about practising processes here. Each event is so stacked and it shows you have to work hard to make the finals."
On his medal, Jervis said: "I'm so happy with that. I was quite nervous going into the race. None of the British team are tapered so it's about going into it and racing hard. It's really early in the season and I'm really happy with where I am at the moment.
"Being on the team with Peaty and Miley is awesome and I've always looked up to them so it's great to be with them."