Tom Dean is slowly getting used to the new normal that is post-lockdown training at the National Centre in Bath - and the European champion's return to the water has made him realise just how much he loves what he does. 
Dean was one of the swimmers identified as eligible to return to either the Bath or Loughborough National Centres as part of step one of the DCMS 'elite return to training' guidance, which was published a month ago. 
It meant that, after two-and-a-half months away from the pool, the London-born competitor could get back to a semblance of his usual day-to-day training, putting in length after length of hard work. 
But while the actual act of swimming remains familiar to Tom and his colleagues once back in the water, there are plenty of new health and safety measures that have been put in place at the London 2012 Legacy pool, situated in the University of Bath's Sports Training Village (STV). 
As Tom explains, it begins from the moment he leaves the house. 
"We're only arriving in cars with people you share a household with, and it's face masks from the moment you step out of the flat, really, all the way to diving into the pool. That's important," he explains.
"We're keeping socially distant, two metres throughout the entirety of our time at the STV. When we walk in, we fill in a questionnaire and answer a few yes/no questions, get our temperature taken before following a designated, one-way route to the pool.
"Then we have to get changed in a certain spot which has been numbered for us and laid out with a two-metre radius around it. 
"So there's a lot to follow before we even dive in the pool - and then when we actually reach the session, how that looks has completely changed. My coach David McNulty is quite notorious for his briefings at the beginning of sessions - I absolutely love them, we normally all sit together and Dave sits on the side and tells us the aim of the session. 
"But that can't be done now as we all have to keep very separate. Obviously Dave has his mask on as well for the whole session, and he can't brief us in that same way, which is tough, because that kind of brings the group together at the start of each session. 
"So he has to work round it and just talk to us while we're at the opposite ends of the pool in our own lane - we have designated lanes and designated ends of the 25m pool that we need to keep to.
"And afterwards, once we've finished the session, it's back to our spots to get changed and out of the building as quickly as possible with the mask on, following a different route to your cars.
"So there is minimal social interaction, which is tough, because it's quite an isolated sport already. But I think the novelty of being back in the water hasn't worn off yet, and hopefully it won't over the next few weeks either while these restrictions are still in place, because obviously it's important having these guidelines in place."
That lack of social interaction and buzz is something Tom is not alone in yearning for - "I think the biggest thing I miss, and I know Dave misses it as well, is the general hustle and bustle of being in the STV at Bath. It's a real community and is always up and running, usually - and we are one just one of the cogs in that environment."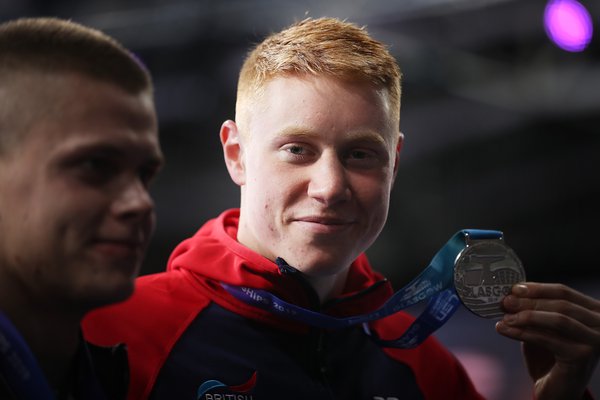 But the 20-year-old also admits he is hugely grateful to be one of the few swimmers back in the pool at this stage, especially following the government's announcement on Tuesday that pools and leisure centres are not set to be reopened as part of the latest relaxation of coronavirus lockdown measures in England on 4th July, an announcement that has since seen Swim England launch their #OpenOurPools campaign. Swimmers in Scotland, too, are yet to be able to return to the pool, while a select group of elite athletes in Wales are due to begin their return to training next week. 
"Being picked as part of that initial 32 who got invited back was a huge privilege, and it just shows the work that British Swimming and the government have put in to allow us to be in this fortunate position – and the team at the University of Bath have been great too," he added.
"It does also highlight how much I missed it and how much I'm sure that swimmers who are unable to train at the moment will be missing it as well.
"I'm very grateful to be in this position and I do appreciate how much of a tricky situation it is for coaches and for swimmers in all clubs all around England and the UK. 
"I watched the announcement on Tuesday. It's a huge campaign (by Swim England), and I'm hoping it gets the recognition it deserves. It does seem slightly illogical, some of the choices the government has made, but you'd like to think there's scientific evidence backing it up, and we need to keep having trust in what they're saying to do.
"It's a really tough one, because you have to consider the health and well-being of the athletes, but also their families as well if they were to go back to training.
"It's difficult, and it's difficult to be in a position where I'm fortunate enough to be training and trying to make statements about people who aren't." 
While Tom's place in the elite return to training cohort means he is back in the pool sooner than the majority of swimmers across the country, the European champion still spent longer out of the water than at any point since he took up the sport as a child.
Those involved in aquatics sports talk about the importance of the "feel for the water", and how only a short time away from the pool can impact that. So what sort of an effect did 10 weeks in lockdown have for Tom?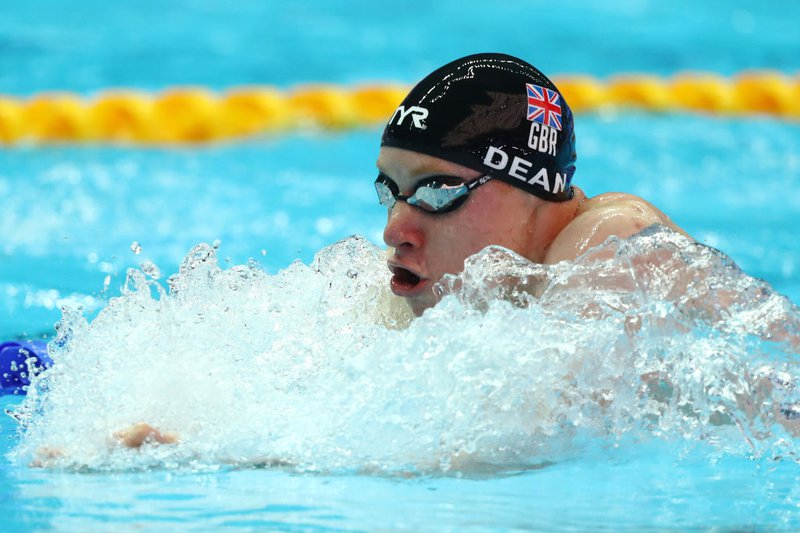 "It was really strange going back at first. We just eased into it - three sessions in the first week, then five, then seven and then building it up from there, and recently we've been lucky enough to introduce the gym as well," he explains.
"It's longer than I've had out of the water since I started swimming, and it's unlike anything any athlete at this level experiences, to get this long away from the pool until they retire, really.
"That's something Dave emphasised to us, and that's one of the things we spoke about at the very start of lockdown. It was almost about using the time for our benefit, using it as a bit of a reflection period and making the most of the unusual situation, reassessing a bit.
"But it has been really weird getting back into the water, as you can imagine. The feel is not there, the fitness is definitely not there, at least the pool fitness isn't. I was keeping on top of my cardio as best as I could at home, but actually building the muscles and the fitness to be able to do two, three, four, five, six kilometres in the water in a session, that took a bit of time to build back up to.
"We're getting there now. There's no substitute for being in the pool."
Dean's extended period away from training for much of March, April and May did more than forcing him into extra work out on the bike and in cardio sessions on Zoom.
It also allowed for that important reflection that multiple Olympic medal-winning coach David McNulty discussed with his athletes.
And now, with the Tokyo Olympic Games 13 months away rather than one, Dean's own introspection has reaffirmed his determination and passion to succeed on the grandest of stages - as well as valuing something a little closer to home too.
"The big concern at the start was about motivation levels, and it was tough with the announcement of the Games being postponed," he said.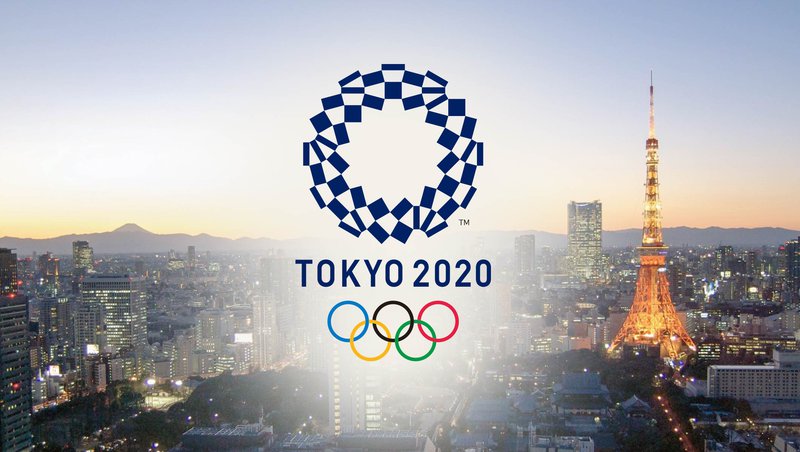 "But I've learned that I still have this drive to be as fit as I possibly could when I got back, and that pushed me to work hard with all those things, the cardio, the gym sessions and everything that went along with it.
"That was an important learning point for me, and there was a definitely positive outcome that followed on from it. 
"Secondly, I was just so grateful to be able to spend time with my family. I've got a big family, and I wasn't expecting to have two-and-a-half months with them, especially when a few of us are all over the place. I was very grateful for that opportunity as well. 
"Now I'm back in training, I had a meeting with Dave where we reassessed what we are looking to get out of this block. We very much have our sights set on next summer. We're going to come back stronger with another great year of training behind us - and I'm very excited about it."
Look out for some more insight from the return to training at the Loughborough National Centre on the British Swimming website next week...