The Dave Hemmings-coached pair of Abbie Wood and Molly Renshaw won their respective Women's 200m Breaststroke heats to continue the British charge on the fourth morning of heats in Budapest. 
Renshaw was up first, fresh from her British record-breaking exploits in the 100m event. Back in more familiar territory, competing over four lengths, she looked extremely relaxed to take the win in heat four.
Reflecting, Renshaw said:
"After doing three 100s on the bounce, I just wanted to come in this morning and get a comfortable, efficient swim out of the way to get me a good lane for tonight. That felt really smooth and my counts were really low, so happy days."
Next up was Wood, who opened her individual campaign with a win after two relay medals so far this week. Equally adept in both the medley and this breaststroke event, both she and Renshaw will be hoping for similarly good swims this evening to ensure they have middle lanes for tomorrow's final.
On where she's at, Wood said:
"It feels like a separate meet now – I feel like I really reset yesterday after the relays and I'm excited to show myself as an individual now. That was a nice swim – I just wanted to do what I did at trials and have a technically sound heat and I feel like that's what I did, keeping it long and strong."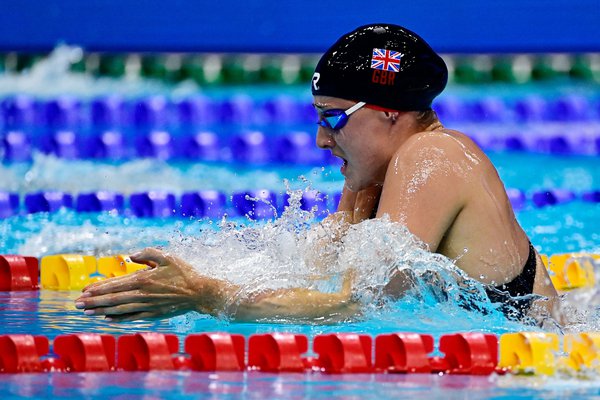 Also on heat-winning form was Kathleen Dawson, off the back of her medal-winning performance in the 50m event last night. Drawn in the sixth and final heat of the Women's 100m Backstroke, Dawson was joined by teammate and training partner Cassie Wild, who herself was fourth in last night's final, as both women eased into the next round, Dawson comfortably the quickest.
Alicia Wilson also got her European Championships underway in the backstroke, a strong swim setting her up nicely for her target 200m Individual Medley – she was another Brit to fall foul of the two per nation rule and so could not progress.
The Mixed 4x100m Medley Relay team arguably produced the swim of the morning though, qualifying almost a second clear of their nearest rivals, sending out a real signal of intent.
Joe Litchfield led off on the backstroke leg, before Adam Peaty took up the mantle, charging into the lead. GB debutant Harriet Jones demonstrated her ability on butterfly, before Anna Hopkin extended the winning margin yet further on the anchor. All four swimmers produced fast splits, but just as importantly demonstrated good relay skills – a key factor in the four relay medals Great Britain have secured this week, meaning hopes are high for another this evening.
Tom Dean was the first Briton on to the blocks on Thursday morning, the National Centre Bath man continuing his fine form this week by stamping his ticket into the next round of the Men's 200m Freestyle as the third fastest qualifier. He'll be joined by Duncan Scott who swam a very measured race, saving himself for the 200m Individual Medley final tonight, which comes just shy of an hour after his semi-final in this event – there will be no holding back this evening.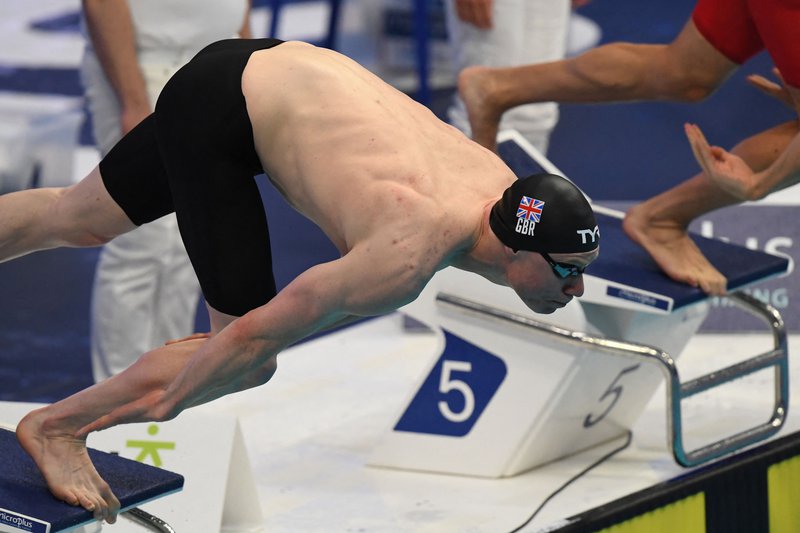 Having already won two relay medals this week, young Matt Richards always had his work cut out to overhaul his compatriots, with the two per nation rule preventing more than two Brits advancing from the heats.
Ed Mildred and Jacob Peters lined up in the opening round of the Men's 50m Butterfly, with the former smashing his lifetime best, the latter going within a couple of hundredths of his. Although neither man did enough to get another swim tonight in this non-Olympic event, they were pleased with their efforts, finetuning their speed ahead of the 100m event.
Catch up on the performances of Britain's athletes across the European Aquatics Championships so far here.