Stephen Clegg claimed his third medal of Tokyo 2020 after the most dramatic of finishes in the Men's S12 100m Butterfly saw him take silver on the final day of Paralympic swimming at the Tokyo Aquatics Centre. 
Clegg had already picked up a bronze apiece in the S12 100m Freestyle and 100m Backstroke – but it was this event, in which he broke the world record at April's British Para-Swimming International Meet, that had his focus throughout a busy programme.
The University of Edinburgh man was the final Brit in action at the pool, and a lightning start saw him take authority in lane five, leading after 25m and towards the end of the first length. Despite a glide into the turn, Clegg's underwater work still saw him up and back into the lead as he, Raman Salei of Azerbaijan and Roman Makarov of the Russian Paralympic Committee charged towards the wall.
It looked as though Clegg would hold on for a historic first Paralympic gold, with his efforts seeing off Makarov – but Salei just edged past him in the dying strokes to touch a mere 0.06 seconds ahead of the Brit, who finished in 57.87. This was simply one of the best races of a hugely entertaining and dramatic 10 days of swimming.
That result meant a hat-trick of Tokyo 2020 medals for Clegg and a final tally of 26 in the pool for Paralympics GB – including eight golds. And despite his frustration at so narrowly missing the title, the 25-year-old is already targeting the ultimate success in three years time, at the Paris Games.
"I'd be lying if I said I wasn't disappointed. I came here to win, I can't really make any excuses, my preparation coming in was good for the fly. I can't take anything away from Raman, it was an amazing race and he just held on better than me," he said.
"It's a bit heart-breaking knowing I was capable of much faster, and if I was anywhere close to my best that would've been a gold. But it's whoever is best on the day, he was better than me today and you can't say much more than that. I was quite far out on my turn and had a big glide in. It's frustrating because even with the long glide, it was really good and so it could've been even better. I lost that race on the back end, not the first 50m. I've got to go away, look at that and see where I can make myself better for Paris.
"I want to thank everyone who has got me here. Even though it wasn't the result that myself or the team wanted, I've come so far in the last five or seven years – I only started when I was 18.  I wouldn't be here without the teammates and coaches I've worked with over the years. I really want to thank my coach Chris Jones at the University of Edinburgh and the university themselves, they've gone to the moon for me this last year and gave me all the pool time to get back in the water. My first coach Bruce Halloran, who gave me my first chance, I wouldn't be here without those people, they're the ones who are really there for me and I know they'll be there for me after this.
"I definitely want a Paralympic gold in my career – there's no chance of me retiring any time soon. I'll go away from this and come back with a vengeance in Paris."
Grace Harvey ended her memorable Paralympic debut in "fun" style, as she placed 12th in the Women's S6 100m Backstroke.
Going in heat one, Harvey held sixth place throughout her race, touching in a time of 1:31.10. The 23-year-old – who trains under Graeme Smith and Lauren Jocelyn at the National Performance Centre in Manchester – has competed in five individual events at the Tokyo Aquatics Centre, as well as relay commitments.
There is no doubt about the highlight, with Harvey driving to a superb silver in the SB5 100m Breaststroke on day four – but every aspect of her Games experience is inspiring the new Paralympic medallist to even more at Paris 2024.
"That was fun! The 100m Backstroke isn't a focus event for me, I was here so we thought I may as well swim it – I'm happy to finish on a fun event," she said.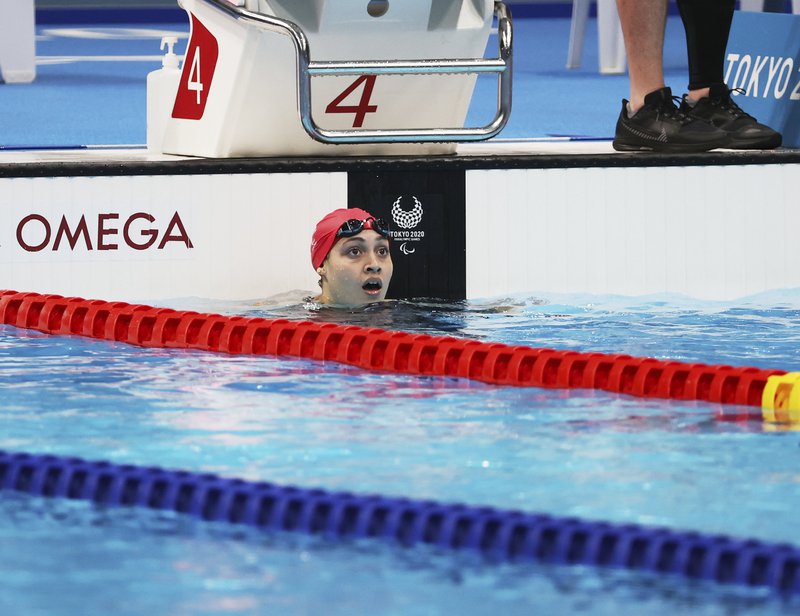 "I've done so many events! You train to race, and this is the best opportunity there is to race, so why wouldn't I go out there and do everything I possibly can? I think I'll probably cut it down a bit in three years' time, but who knows?
"I'm hungry for more. Next time, the goal is to stand on top of that podium. I really want to hear the anthem play for me – so let's see if I can get a bit quicker. I came in here expecting nothing, just to make the team was a massive opportunity, a dream come true and everything I've wanted for so long. But to come away as a Paralympic silver medallist, I'm ecstatic, it still hasn't really sunk in for me."
One athlete who has been even busier than Harvey is Derwentside ASC's Lyndon Longhorne – another on his Paralympic debut. Longhorne competed across six individual events and the Mixed 20pt 4x50m Freestyle relay, rounding out his programme on day 10 with the Men's S4 50m Backstroke.
In what has become a familiar occurrence, Longhorne's swim saw him power well inside another of his own British records. Reaching the wall in 50.12, Longhorne went more than three seconds better than his old mark, placing him 12th in the world in the process.
"Thursday wasn't great, I took the day to rest, recover, get myself turned round and I was like, 'this is the last one, you've just got to go for it and put everything into that last race'. I'm very happy with that, it's the closest I've been to sub-50. As much as I would loved to have gone sub-50, I'm much happier with that," he said.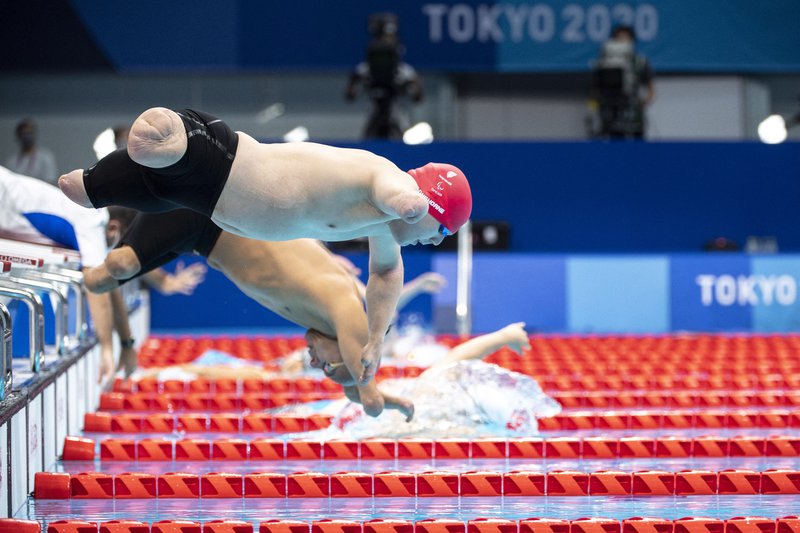 "For me, normally I'm used to competing over two or three days, so working out how to do that over 10 days, trying to compete – it's eight races I've done now, including a final I wasn't expecting to get to. You have to manage your body and go for it. It's quite easy to be demotivated after a race, I could've quite easily come in after yesterday and felt it – but I put yesterday behind me, moved on, think of my little one and everyone back at home and used that to drive me on!
"It's been a great experience to dive in here. I failed in 2012, failed in 2016, so never give up chasing your dreams. The first thing I'm going to do when I get home is see my little one, give her a big hug. She's been cheering me all the way, I got a video of her cheering me on yesterday.
"This has been amazing, so why not finish off with a bang, get a British record and move on to Paris in three years' time?!"