With Hannah Russell targeting the retention of her Paralympic titles in Tokyo later this year, a return to racing at the Manchester International Swim Meet was an opportunity gratefully received.
After missing the majority of the 2019 season suffering from mental health illness, followed on by the empty calendar in 2020 due to the Covid-19 pandemic, racing experiences have been few and far between over the past two years for the double Rio 2016 gold medallist. Returning to the competition environment in Manchester earlier this month, Russell considered herself "extremely privileged" to be part of the limited cohort of athletes involved.
"I was really excited and extremely privileged to have the opportunity to race at the Manchester International meet, and it was great to have a mix of Para and able-bodied athletes amongst the meet as a nice change.
"I've been very fortunate to be able to continue my training under the exemption for elite athletes so it was great to just be able to see sort of where my performances were based on the sort of training I've been doing. It was a bit bizarre going back to poolside and having a race set up, but at the same time, I felt at home."
Landing directly a year on from her last competition at the 2020 British Universities and Colleges Sport championships, Russell was 'happy' with her overall performance throughout the meet as she recorded two mixed class event wins (Women's MC 50m Freestyle and 100m Backstroke) and scored over 800 points in each of her three finals. The take-homes, however, were more than just a few fast times, as Russell continued: 
"For me, I think it really was the process of competing [that was most valuable] - in 2019 I didn't have that much of an opportunity to compete so coming into 2020 and then having the Games postponed meant there was a further limitation of experience around competition. Coming back into the Manchester International and having that experience of racing, it's so different to training and you know it just makes you feel excited and you just want to be able to deliver what you can do in training in a competition environment. To know that I'm still able to perform some solid times, even though I haven't had the racing opportunities these past couple of years, provides me with confidence, especially with less than seven weeks until the British Para-Swimming International Meet and Paralympic trials."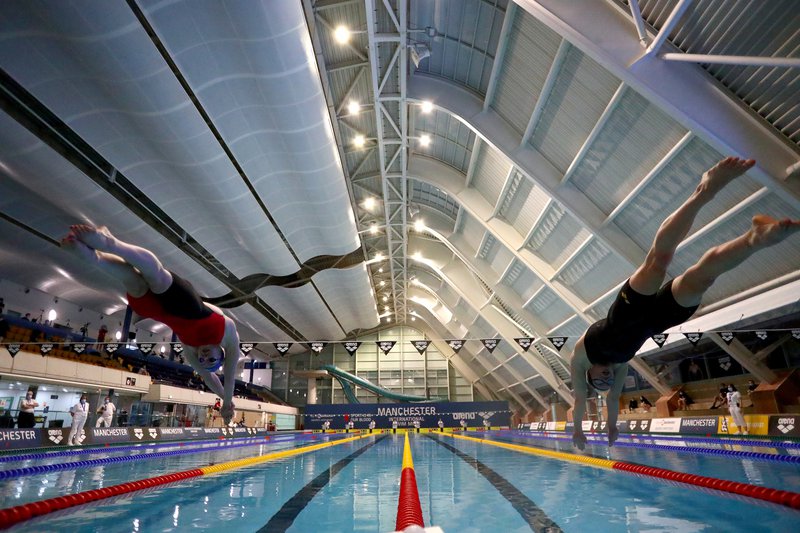 With the event run under strict COVID protocols throughout, additional hurdles were posed of the S12 swimmer, who trains at the Manchester Aquatic Centre. This, however, has certainly boosted her confidence for dealing with protocols at further venues as she explained:

"With the ongoing Covid pandemic, obviously the safety of all involved was paramount, and prior to the meet I was a bit anxious about how certain aspects of the meet would go, but I genuinely felt really safe in the racing environment.
"For me [as a visually-impaired athlete], the primary thing I was most nervous about was the route around the pool and knowing exactly where I needed to be. I'm not able to read the signs or see the one-way systems displayed on the floor, so that was definitely something in the back of my mind. Rob Aubry (British Para-Swimming Head Coach) gave me a tour around the venue to help me feel comfortable of the venue layout ahead of the meet. Even though our coaches couldn't be downstairs with us when we were training or racing in the competition venue, the officials and staff members around the poolside were really supportive.
"Prior to arriving at the hotel, I was a little bit wary of how I was going to collect my food, as typically when I'm at a training camp or competition I always have a member of staff or an athlete that are available to tell me what the options are available for food and I knew that with COVID restrictions and protocols in place, that wasn't really going to be able to happen. Thankfully, the staff at the hotel at which we stayed were very supportive and if I had a question about what was on offer or if I needed any support in reading anything, they jumped to help so that was really positive.
"I definitely feel a lot more confident now and if, for the British Para-Swimming International Meet, there's similar protocols in place when we go to Sheffield, which is a pool I know inside out, then I'll be prepared for that."

Under the unique circumstances and protocols, the event was able to take place at a time of such prolonged disruption for the swimming community – and the five-time Paralympic medallist was keen to reiterate the gratitude of all those involved: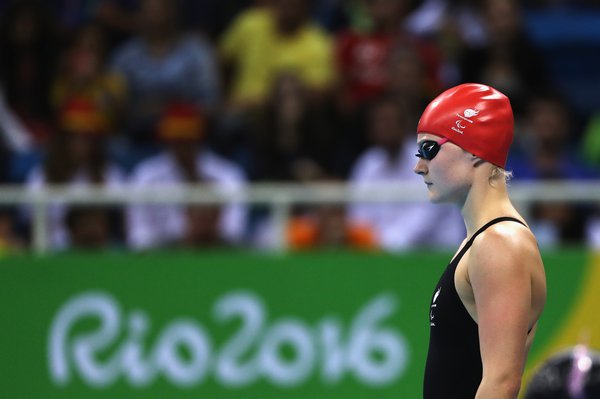 "Every athlete loves to race, loves the opportunity to get in the pool and swim fast to see where they're at – there wasn't any cheering, there wasn't any spectators around but the commentating, the officials and all those involved did a really good job to support everyone at the meet.

"I think every athlete who was given the opportunity to race was extremely grateful and you could sense around poolside just how happy everyone was."
Hopefully, with the government's roadmap out of lockdown now revealed, it will not be too long before others can share in this feeling.

The live streamed sessions from the 2021 Manchester International Swim Meet, a collaboration between partners including British Swimming, Manchester City Council, GLL and the City of Manchester Swim Team (COMAST), can be viewed on YouTube here.