Having added a further four medals to her Paralympic haul in Tokyo, Bethany Firth reflects on her summer and the importance of taking a rest before setting goals for the new cycle.
After starring as ParalympicsGB's most decorated athlete in Rio 2016, Firth was again among the top ParalympicsGB medallists in Tokyo as she reclaimed her S14 100m Backstroke title alongside gold in the world-record-setting Mixed S14 4x100m Freestyle quartet, and further silvers in the S14 200m Freestyle and SM14 200m Individual Medley.
Such success, however, came on the back of the Seaforde-born swimmer taking the pressure off medals being the main focus of her third Games.
"I feel like as a team with British Swimming we were so resilient, there were so many things that got in our way in the holding camp and in the run-up before, and I think the team just came together so well. It did just show how resilient we were, it didn't matter what came up or what hit us next, we kept battling through," she said. 
"During COVID and then with a shoulder injury, it made me rethink what I wanted to achieve at these Games. I had a big chat with my coach, and we just talked about like 'why was I swimming?', 'what I wanted to achieve out there' and 'what would I be happy with?' - in my head I decided to go out there and enjoy the Games, as at the last two I'd felt a bit of pressure and stuff, and I knew this one would be difficult, going there to retain some titles without having raced these girls for so long.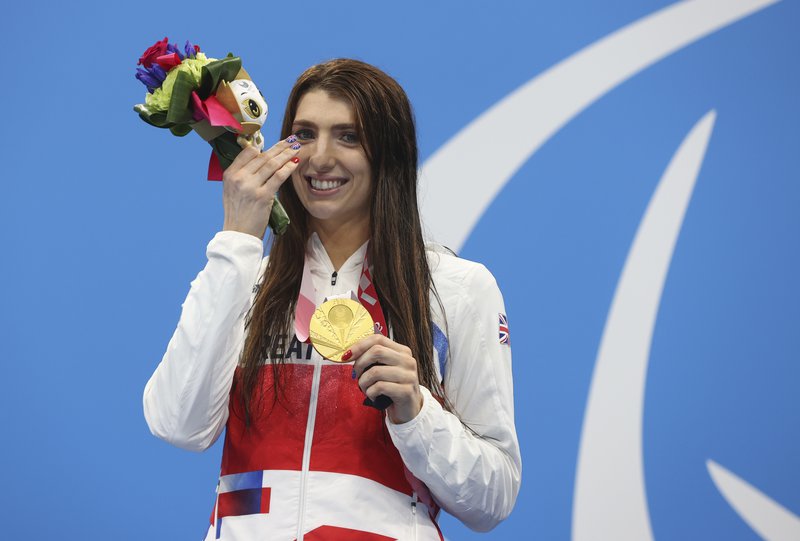 "I think that showed in my swimming, when you love something and when you want to do well in it, it just comes naturally when you're having fun. I was really happy with my performances and I think as a team everyone did so well, just making the team, being there and representing Great Britain."
Highlighting the impact of one individual in particular on her journey to date, Firth spoke with high praise for her coach, Nelson Lindsay, who was awarded an MBE on the 2020 Queen's Birthday Honours List for services to swimming.
"Nelson has known me since I started this sport, since I was terrified of the water and has coached me ever since. He's pushed me so much and he knows me so well, as an athlete and as a person, and I know I can have really serious conversations with him and just talk about everything. He's always there for me, whatever happens and he helps me so much in the water," she added. 
"Para-sport is amazing and it highlights so many different disabilities and I think one that is hard to understand can be the S14 category, as it's a hidden disability. My coach works so well with me, I think people sometimes forget or don't understand it as much, and he's been able to adapt so much of my training and allow me to thrive in that environment because I have him – I feel like if I didn't have him, I wouldn't have achieved anything near what I have."
Returning home from the highs of standing atop the podium at the pinnacle of para-swimming competition, Firth concedes it's only natural to go through the 'post-Games blues' and, like most athletes, took some time out from the water to reset and reflect, adding:
"I went on holiday and just spent some time with my fiancé and with my family just sort of grounding myself, and realising we did have such a high it was so amazing but just coming back down to the real world and realising what we went through, and appreciating how so many people put so much effort to allow that Games to happen, and just appreciate that they all went through that too.

"It's now nice getting back into the water, I feel so unfit even though I've not been out that long but sometimes it's nice to start at the bottom and work back up. It's quite hard to be at the top and stay at the top so I'm in that lull where you're trying to get better and better, which is good."
While Bethany's performances firmly contributed to a standout summer for aquatics as a whole, her passion for the importance of sports participation went beyond just swimming as she joined up with the GetSet programme as one of a number of TeamGB and ParalympicsGB athletes to promote physical activity in schools.
"The GetSet was so much fun, we tried different sports that we'd never tried before and lots of random stuff, and I think that's really important for kids just to know that they don't have to be amazing at something and the GetSet programme showed that. I had table tennis and I wasn't very good at table tennis but I still gave it a go and had lots of fun," she said. 
"I think that's really important for kids to know that it is about having fun, you don't have to be the best of the best, you just have to go out there and enjoy it - that's what I took from that GetSet programme and what I took into the Games. You inspire people by being happy, being social and being around them."

Now back in the pool and building up training, Firth's mindset has turned to planning out future goals. Despite a shorter run into Paris 2024 than previous Paralympic cycles, however, the Ards SC swimmer is avoiding temptation to pin that as her sole driving motivation.
"Me and Nelson chatted about this so much, and last time, after I competed at Rio we set the goal of Tokyo and we kept thinking 'Tokyo! Tokyo!', and now looking back we realise we can't do that this year because you just never know what's going to happen with injuries, pandemics or anything, so this year's been very different and we've decided to take it just step by step," explains Bethany.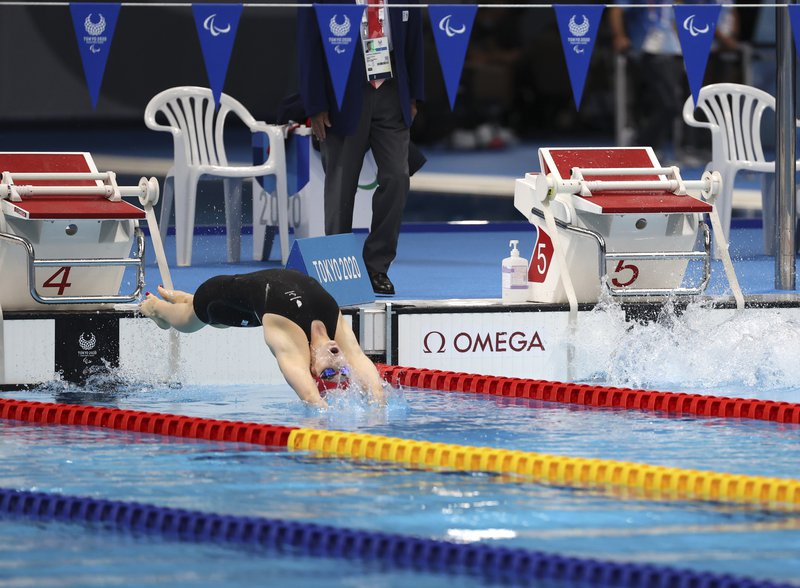 "I'm really excited for Commonwealths because that's going to be the first time the S14 girls are allowed to compete and I'm buzzing about it. I'm so excited because it's sort of like a home Games so for me it's like the next big thing - my family can come over and hopefully experience it, because I've really missed them not being there at the last Games, family means so much and I can't wait for them hopefully to be in Birmingham to cheer me on."
Those Commonwealth Games are sandwiched between World Championships in both 2022 and 2023, providing plenty of headlining international competitive stops on the road map to what would be Firth's fourth Paralympics. The Paris 2024 Games are very much earmarked as a future opportunity to make up for missing loved ones in the stands this summer.
"Tokyo was amazing and they did so much to make it happen, but personally having experienced the two before where my family and coach were there it wasn't quite the same in that sense. I just feel like Paris isn't too far to for people to travel and I can have them all there - they've been here throughout my career and I would just love to have one more Games with everyone present," she added
"Everyone sees me swimming and sees that one race, but nobody sees everything - all my support team behind that and you can't do it without them. I just want one more Games where they are there and we can celebrate the team together."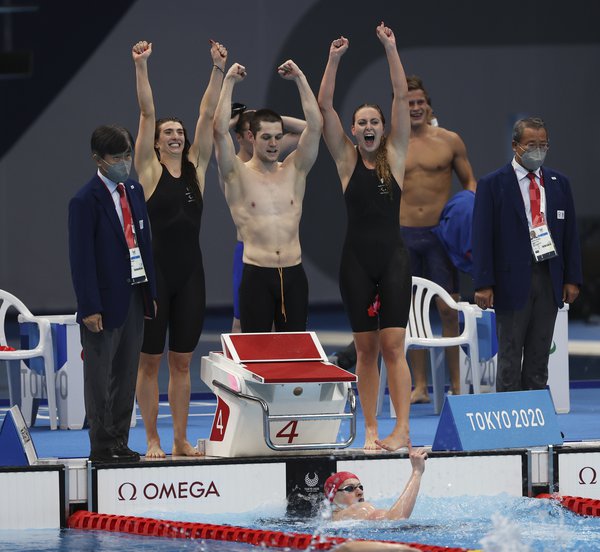 The uniqueness of Tokyo 2020 did, however, highlight the bonds between Firth and the team around her, which underpinned the successes across the board.
"I feel like the team environment was amazing and we do rely on each other, and yes we might not talk everyday but you know when you see them they've got your back and I think that's what true relationships are about. That just shows in our team we went out there, we did so well, ParalympicsGB did amazing and we got through it all but we got through it all together. So it was good I'm really happy to be a part of it."