Chris Furber, British Para-Swimming's National Performance Director for more than eight years, has left British Swimming at the end of a memorable Paralympic year.
Under Furber, the elite para-swimming programme has achieved great success in the pool, with 73 Paralympic medals amassed across successful campaigns in Rio and Tokyo, as well as 134 World Championship medals - including 47 at the unforgettable home competition of London 2019.
He led the programme to change from 'Disability Swimming' to 'Para-Swimming' in 2013 to reflect the performance focus of the team, while also growing the programme's base at the Manchester Aquatics Centre.
The youth on show across the Paralympics GB swimming team at Tokyo 2020 is testament to the talent that has been brought through under Furber and the British Para-Swimming coaching and development teams, with the likes of Maisie Summers-Newton, Reece Dunn and Ellie Challis all making big marks at their debut Games. That was blended with the experience of athletes including Bethany Firth and Hannah Russell, who both defended Paralympic titles at the Tokyo Aquatics Centre.
Of his time with British Swimming, Furber said: "I am extremely proud and humbled to have worked with such an amazing team of people, both staff and athletes.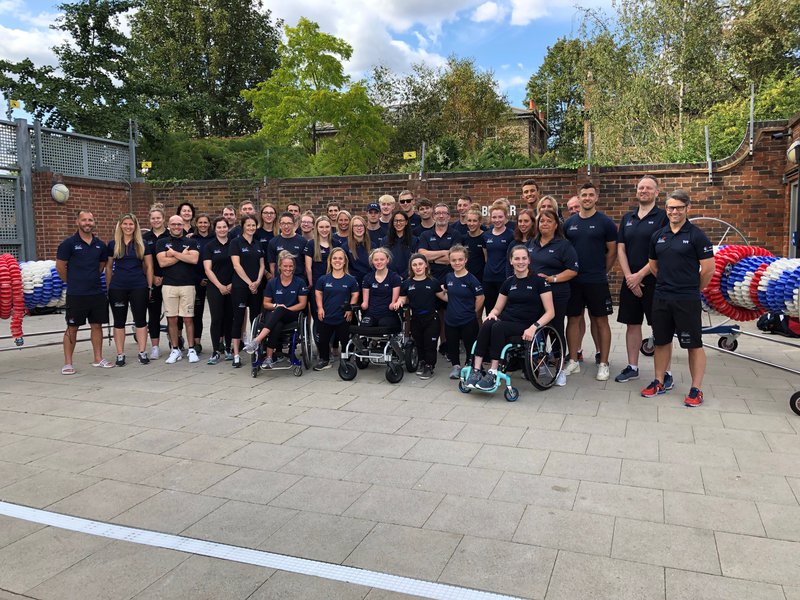 "Together, we have produced an outstanding legacy, and the programme can move forward from this point to achieve even greater success in the future.
"I'm looking forward to a well-earned rest, spending time with my family and reflecting fondly on the last eight years. I'm excited about the future and new opportunities, and I want to thank the countless people who have supported me during my time at British Swimming."
On Furber's tenure, British Swimming CEO Jack Buckner said: "Chris has given outstanding service to British Swimming over the last eight years, leading the team to success in every major championship and transforming the para-swimming programme.
"We wish him all the best for the future and in whatever he goes on to do next."