As preparations are fine-tuned for Aberdeen 2022, Thomas Hamer reveals how his activities away from the pool provide a boost to his training efforts.
"I'm pretty much 100mph, always have been, and I can't stop. I know sometimes I need to dedicate myself to rest, but my brain is constantly looking for something to focus on," said Hamer
Away from the pool, the 23-year-old has always kept himself busy by lending support to his father's building business, seeing fruition in many projects such as the recent completion of a new family home. Now, the Rio 2016 Paralympic silver medallist explains how his latest venture into hosting a community radio show came about.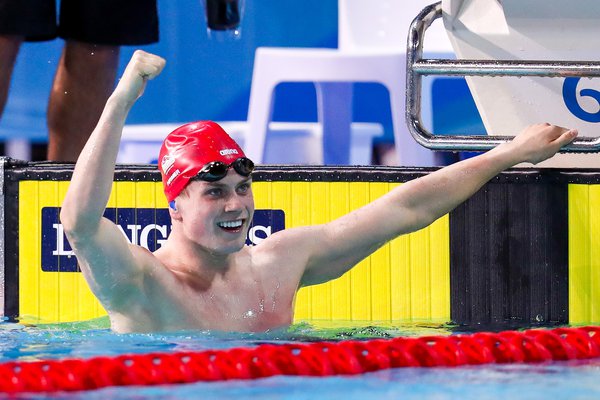 "After Tokyo and my back injury, I did take a bit of a step back from swimming for a little while, and throughout that whole journey [to the Paralympic Games], I'd received great support from the Rossendale Valley, where I'm from, and the local radio station who'd had me on to talk about my experiences, the injury and Tokyo," he added.

"From that, they offered me a chance to have a show there, and now once a week I host a happy hour called 'HamerTime'."
Befitting the show's title, the first track Hamer ever queued to play on air was MC Hammer's 'U Can't Touch This', whilst the theme of 'time' is always incorporated into a brainteaser in each episode.
"Since literally the week after Tokyo, right up until Christmas, I spent several hours every week getting trained up on the decks with all the controls and the whole system," explained the three-time World Championship medallist. 
"It's been quite challenging, I've struggled to read and multitask – I'm not going to lie it is really hard, but I've managed to find ways around it and I'm really proud of myself to be honest."
Proud moment today
I've been trained up @rossendaleradio as a RADIO PRESENTER and today I've received my official radio Lanyard. Although It's been hard with multitasking and also reading especially reading hehe I've managed to find ways around it! So look out for the #Hamertime pic.twitter.com/FrLicedsmE

— Tom Hamer (@thomasbhamer) January 13, 2022
In sharing what he enjoys most about being behind the decks, the S14 swimmer jokes that he's always been able to 'talk for England' - but there have been much greater benefits to his radio experience.

"It's been great for confidence around my disability that I now go in, set up, plan and run the whole show solo. I think it's just a great message that it is achievable and I'm just absolutely loving it.

"It'll take me two hours to plan a one-hour show. I've got a notepad I take with me everywhere now that I'm building out with songs from across the decades, I'm always noting down new songs from Spotify I like with the timings, and that helps me to pick out which tracks I can play when, as I have to do all the stuff like read the weather and play the news updates as well."
Getting out into the open country air is another of the 2019 World Para Swimming Championship gold medallist's mental releases from the hard yards of swim training - yet a particular hobby may also be helping his response time off the block to the starter's gun.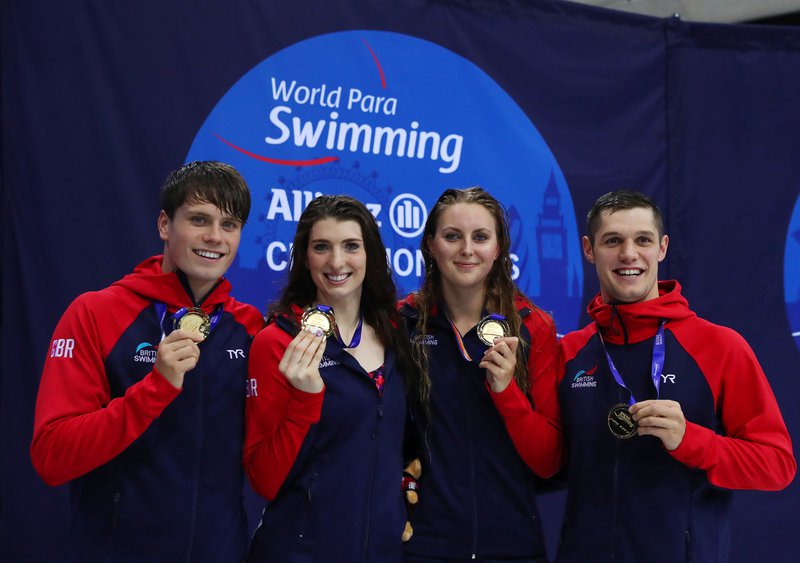 "I'm a proper country boy and clay pigeon shooting is something I'll do on my Wednesday afternoon off [from the pool]. It's tested my reactions, my motor skillset, I'm constantly learning and I've made so many new friends," said Hamer. 
"I've found having these passions away from swimming have really helped me mentally and my training in the pool benefits from that."
Coached at the Manchester National Performance Centre by Graeme Smith, Hamer is currently building up to compete next month in Aberdeen for the first event on the Para Swimming World Series 2022 calendar. With the competition unfortunately behind closed doors to spectators, music will play a big part of the atmosphere in the venue between races and the 2019 world champion kindly provided his top three tracks for the occasion.
"You've got to go upbeat so I'd start off with Bastille – 'Pompeii', then go into Red Hot Chilli Peppers – 'Can't Stop' and definitely finish with Coldplay's 'Viva La Vida'. I always have a Coldplay song in every one of my shows!"   
Aberdeen Sports Village's Aquatics Centre will play host to a Para Swimming World Series event in February, with the four-day competition incorporating the domestic British Para-Swimming Meet 2022. Find out more about the event here.