Following his medal success at the Birmingham 2022 Commonwealth Games last summer, James Hollis confirms the decision to call time on his competitive swimming career.
Paralympian and world record holder James Hollis returned to the sport in 2021 with the lure of a prospective Commonwealth Games appearance on home soil coming a decade on from his London 2012 Paralympics experience. Qualifying firstly for the 2022 Para Swimming World Championships, Hollis contributed to a pair of Mixed 34pts Relay teams in addition to a top five finish in the Men's S10 100m Butterfly in Madeira - before sealing the first individual international medal of his career as he got his hands to the wall for bronze in front of a roaring crowd at the Sandwell Aquatics Centre.
With an international podium having evaded him through the highs and lows of the early part of his career, Hollis explains how the experience and memories are more valuable to him that the medal itself finally placed round his neck: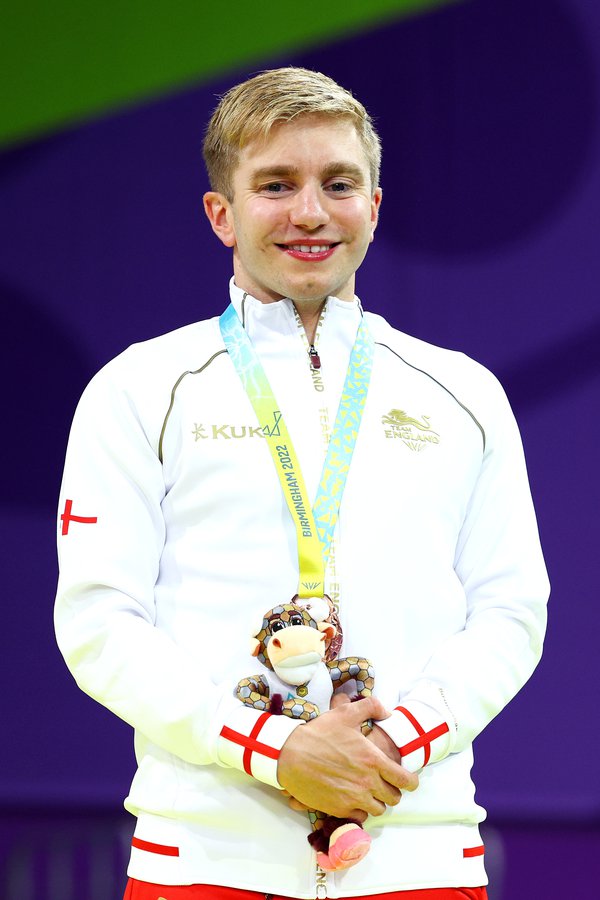 "It's more about the experience. For me it's the ten minutes where I got the medal and I walked round the pool, people were cheering and even though it was a bronze I got all the attention holding my [St. Georges] flag up to the Birmingham crowd. For that moment I really felt that all of those challenges I'd been through were worth it and I'll really hold onto that memory and finishing the race and the emotion. The medal itself is just a nudge towards that memory.
"Over Christmas I took it home and I lost it. I didn't actually know where it was for a while but it turned up luckily on my desk on top of the printer, and my Mum has since kept it in safe custody. I'll always be able to say I was in Birmingham, I was part of that when I see it, which is much more valuable than the metal it's made of."
Having achieved what he set out to, Hollis, who has Osteogenesis Imperfecta, a genetic disorder that affects the bone and ligament strength, reflected on why this would be his final chapter swimming competitively between the lane ropes.
"Birmingham was like the sabbatical from the retirement - coming back out to do something that was awesome and relive the experiences of home Games. I'd never done a Commonwealth Games before so that was really special and a major factor.
"Obviously post-Games there was always that question of 'it's only two years to Paris and could I hang on?', but I had an accident that saw me throw myself down a hill and that smashed my arm up – that made it more difficult and made it feel like I was running out of time to get back to my best [in the pool] with also going back to work and putting energy into the direction of my career so I felt this was the right decision. To finish off at a home Games felt right and I'm hugely content."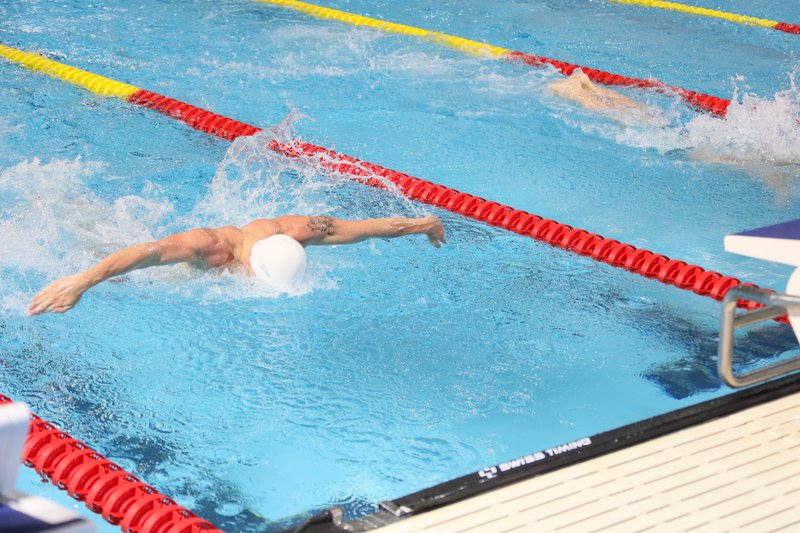 After a few years away from selection onto British teams, the S10 swimmer added further on how with maturity he was able to view his worlds experience in a new light.
"Worlds [in 2022] was never on the cards originally, and changed up the plan for my training at the time which was a little more complex, but it was rewarding and nice to see how the team had changed from me being one of the younger ones and having those mentors on the team when I started, to being at the other end and hopefully I was useful to some of the other athletes.
"With that little bit of age and perspective and being on the other side of things, it just enabled me to really take into my head what was going on and experience it properly. Some of those memories from 2014 Europeans and 2013 Worlds, just reliving them and experiences I can take with me going forward rather than a flash in the ocean that it was when I was a youngster."
Having already transitioned into working life alongside being an athlete, Hollis describes his 'north star' as being able to help athletes unlock opportunities within his Performance Lifestyle role, drawing on his own experiences to motivate him in his career.
"I love working with people, I love aspects of coaching and performance lifestyle coaching is kind of where I've found myself – that element of helping people make the most of the opportunity, helping them to learn and create good behaviours is something that really motivates me.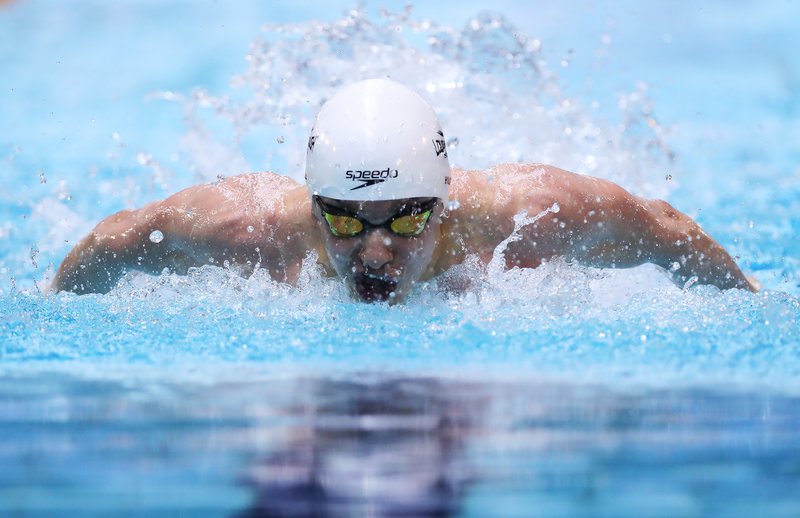 "For me I think the biggest reflection [of my own career] is that there has really challenging times, some real transitions, massive injuries and going on and off of funding - there's been some real highs amid the up and down but I'm really proud of what I learnt from those experiences and what those challenges have turned me into. It's given me the perspective of thought to use what I know now to improve those and help athletes make the most of the opportunities they have.
"We still have a long way to go for para-sport in this country getting the recognition it truly deserves, and being able to support athletes with obtaining opportunities and increasing inclusivity is one way for me para-sport grows. We are seeing changes of attitude to things like mental health in performance athletes too - we're on these journeys of change and I see it in my role that I want to continue that change, and change the world for those next coming through the system. To be able to use my experiences and to learn from others is something I'm really thankful for and motivated by in what I do."
British Para-Swimming Head Coach Rob Aubry said: "It's been a pleasure to work with James for well over a decade – he's overcome a number of challenges across those years, and it was brilliant to see his determination and passion for the sport rewarded with that moment on the podium in Birmingham.
"James has and continues to be a great ambassador for para-swimming, contributing also to the Athlete Representation Group during his time with the program. We all wish him great success as he now steps back from competing to focus on his career and future endeavours."
James Hollis will be providing co-commentary alongside Paul Noble during the Thursday (16 March) heats and finals coverage of the Citi Para Swimming World Series inc. British Para-Swimming Meet 2023 on the British Swimming YouTube channel.