Northampton SC clubmates, Maisie Summers-Newton and William Perry set records in back to back SB6 100m Breaststroke heats as the penultimate day of swimming at the World Para Swimming Championships got underway.
With Maisie Summers Newton having set her previous European record in Tokyo to become Paralympic champion last summer, she set about her campaign to upgrade on the silver she won at the last world championships at London 2019 with a dominant heats swim. Bursting out of the blocks at an electric pace and continuing it right to the touch, Summers-Newton surprised herself by lowering the mark by almost two tenths to stop the clock at 1:32.16.
Directly after Will Perry faced a highly competitive field in the men's event, and drawn out in lane two he produced his best-ever swim to date - taking over a second and a half off his personal best to take down the British record in a time of 1:26.32, and progress into the final ranked third.
Having come fifth at the Open European Championships last year in this very pool, Perry was delighted to have secure his bow in his individual at a world's event, commenting:
"Yeah this is my first major sort of world level final, it was one of the two of my goals and the other was to get the British record which I've done there too. That's two birds with one stone and I'm really happy and I'll be looking to improve further hopefully in the final.
"Congrats to Maisie! I had no idea [going into my race] but I train with her every day and know how hard she works so we motivate each other and I'm very happy for her, just as I'm sure she will be for me after that swim."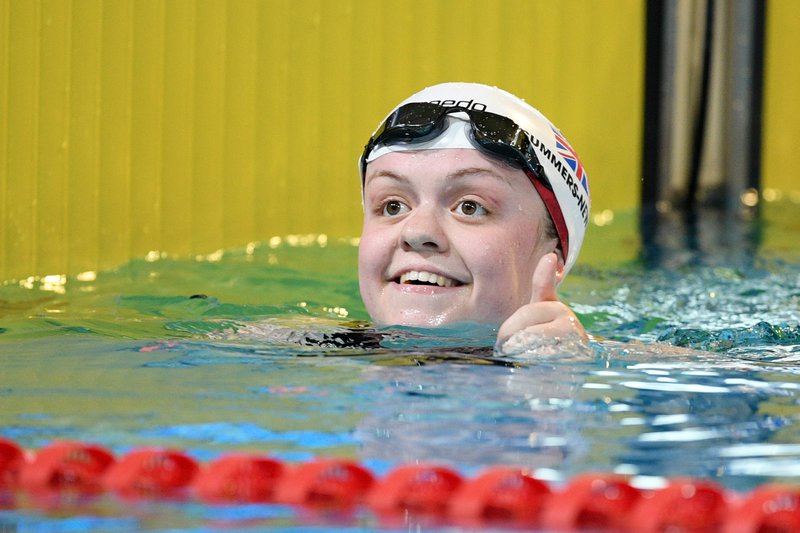 Back in the competition pool for her second individual event of the competition, Tully Kearney was the first Brit in heats action on Friday morning as she bids to retain her Women's S5 200m Freestyle from three years ago.
Swimming in heat two, the National Performance Centre athlete built herself a lead over the opening return trip up and down the lengths permitting her to comfortably pace herself over the second 100m. Kearney's main challenger come the final is expected to be the Italian Paralympic bronze medallist, Monica Boggioni, who posted a qualification time from heat one that was only five hundredth slower – the pair being the only athletes under the three minute mark this morning.
Zara Mullooly and Oliver Carter closed out the session from a British perspective, with the S10 100m Freestyle heats. Mullooly returning to action for the first time since her final in the splash'n'dash on day one claimed her lane for the final as the sixth fastest female qualifier, whilst last night's 34pts relay anchorman Oliver Carter finished tenth overall in the men's event.

Find full schedules and results on from Madeira 2022 here, with details of all the British athletes in action and where to watch on our 'What's On?' page.