A 28-strong British team has been selected for the Manchester 2023 Para Swimming World Championships, which take place from 31st July to 6th August this summer.
A roaring home crowd will await the British team in four months' time, with the 11th edition of the Para Swimming World Championships set to take place in a newly refurbished Manchester Aquatics Centre this summer – the latest chapter in the impressive legacy of global para-swimming competition hosted in the UK.
The team selected for the upcoming Championships features a vast amount of experience, with 15 of the athletes having taken to the competition pool in the last edition on British soil back at London 2019, and 10 swimmers who graced the top of the Worlds podium in Madeira last June.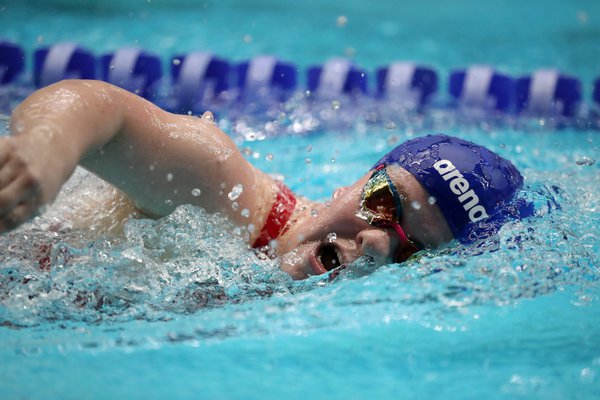 Among those, Bethany Firth (S14) took home five gold medals, with Maisie Summers-Newton (S6) and Stephen Clegg (S12) claiming a hat-trick and brace of world titles respectively in 2022. That trio remain at the spearhead of the team and are joined by fellow world champions Ellie Challis (S3), Grace Harvey (S6) and Poppy Maskill (S14), for whom it truly will be a home Championships with the three based at the Performance Centre Manchester situated within this year's competition venue.
Six debutants, meanwhile, have earned their opportunity following on from the trials event of the Para Swimming World Series meet in Sheffield. Faye Rogers (S10) and William Ellard (S14) both claimed Para Swimming World Series gold medals, with Rhys Darbey (S14) and Georgia Sheffield (S14) both additionally securing individual consideration times. Thomas Nevaro-Barber (S9) and Siena Oxby (S14) complete those earning their first senior British caps with their inclusion based on contributing to relay events and medal potential at future Paralympic Games.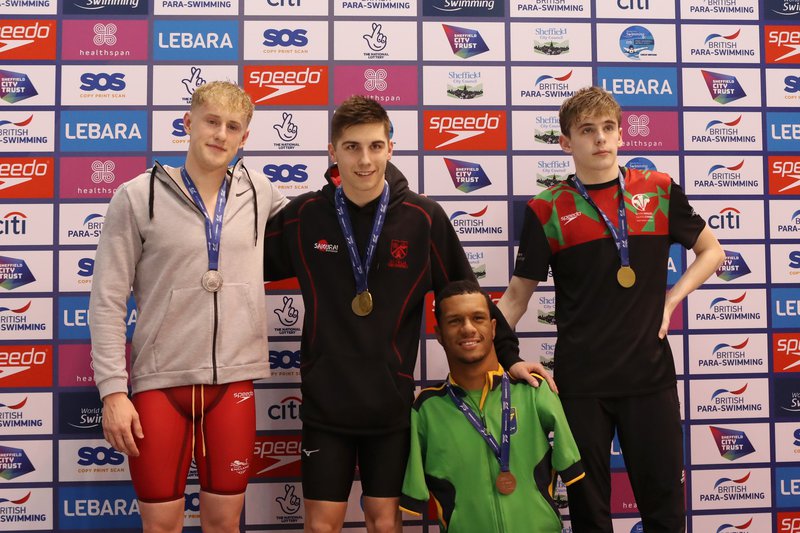 Speaking on the selections, British Swimming Associate Performance Director Tim Jones said:
"It was fantastic to see competition thriving in Sheffield - with 35 nations in attendance at the Para Swimming World Series event, it provided a great opportunity for our athletes to test themselves against international counterparts and with the backdrop of this being our key selection event.
"Now the focus very much turns to ensuring this team can produce season's best performances when it matters most, on the World Championship stage in four months' time. The British team selected boasts a hugely experienced cohort of Paralympic and world champions. Alongside that, it's promising to see the development of a number of athletes who have moved it on in the right direction since their international debuts in Madeira, and we also welcome several new faces to the team as we build towards the future.
"Manchester 2023 is a brilliant chance to set the stage for ourselves one year out from Paris 2024, and we will be working closely with these swimmers and their home programmes to support them through the coming months and ensure they are in the position to bring their best to the fore in front of a home crowd this summer."

The British Para-Swimming team for the 2023 Para Swimming World Championships:
Jessica-Jane Applegate, City of Norwich
Jordan Catchpole, Team Waveney
Ellie Challis, British Swimming Performance Centre Manchester
Stephen Clegg, Edinburgh University
Rhys Darbey, Nofio Clwyd
Sam Downie, East Lothian
William Ellard, St Felix School SC
Louise Fiddes, Hatfield SC
Bethany Firth, Ards SC
Poppy Maskill, Alsager SC/British Swimming Performance Centre Manchester
Rebecca Redfern, Worcester SC
Faye Rogers, University of Aberdeen
Toni Shaw, University of Aberdeen
Georgia Sheffield, Bolton Metro Swimming Squad
Maisie Summers-Newton, Northampton SC
Brock Whiston, Barking and Dagenham AC
The athletes above gained selection after they achieved the consideration time as per the selection policy (individual) at the trials event.
Grace Harvey, British Swimming Performance Centre Manchester
Suzanna Hext, Swindon ASC
Louis Lawlor, City of Glasgow ST
Scott Quin, Edinburgh University
Alice Tai, Ealing SC
Cameron Vearncombe, Plymouth Leander
The athletes above gained selection at the discretion of the selection panel following the conclusion of the trials event.
Oliver Carter, University of Stirling
Scarlett Humphrey, Northampton SC
Tully Kearney, Loughborough University
Tomas Navarro-Barber, Portsmouth Northsea SC
Matthew Redfern, Worcester SC
The athletes above gained selection at the discretion of the selection panel to develop Great Britain's representation within relay events.
Siena Oxby, Stockport Metro SC
The athletes above gained selection at the discretion of the selection panel with regards to medal potential for the LA 2028 Paralympic Games.
British Para-Swimming selection policies can be found here.