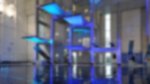 British Elite Junior Diving Championships 2021 In Memory of David Jenkins
#EJDC21
27 Oct 2021 — 30 Oct 2021
The 2021 British Elite Junior Diving Championships are set to return to the Plymouth Life Centre from 27th-30th October 2021.
The four-day competition runs from 27th-30th October and will see Britain's best young divers return to Plymouth to battle it out for junior honours.
The event will also allow the diving family to remember Dive London coach David Jenkins, who sadly passed away in October 2021. 
Unfortunately, due to the ongoing nature of COVID-19, this will be a behind-closed-doors event, meaning there will not be any spectator seating. We are looking into the possibility of providing a live stream for anyone who wishes to watch the event.
Socially distanced seating will be provided for athletes, coaches and essential chaperones. A link to a booking system will be provided in the event confirmation pack so you can book these seats.
The athlete entry pack is available here - and the entry page is open here.
Entries for the 2021 British Elite Junior Diving Championships in Plymouth are now open and close at 5pm on Monday 11th October. Click here to access the athlete entry page. 
For the full entry pack, see the document list on the coaches section of this event page. This contains key information on entries, competition, event and training schedule and much more.
Please make sure you have ordered and printed your coaches pass ahead of this event.
Coaches Passes for will be available to purchase here.