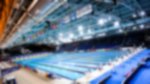 British Swimming Championships 2019
#BSC19
16 Apr 2019 — 21 Apr 2019
The British Swimming Championships will be held from 16th - 21st April in Glasgow. The British Championships attract the best swimmers from England, Scotland and Wales aiming to be crowned British Champion.
Watch the British Swimming Championships LIVE
Next live stream:
16 Apr 2019
More event information will be available soon and spectator tickets go on sale shortly.
The Schedule, Conditions and Entry Information will be published under the Coaches tab soon.

Please make sure you have ordered and printed your coaches pass ahead of the event.
Coaches Passes for all 2019 events will be available to purchase here soon.
Upcoming events
Tickets coming soon.
Ticket information for this event is not available yet, check back soon for more information.