As you will see from the Guide to Roles, there are several tiers of event volunteer roles available from entry up to management level.
British Swimming and the Home Nations will support you in progressing up this ladder using your experience and knowledge to progress. There are many routes available to you once you have started your volunteering journey dependent on which functional areas you wish to try, and what level you wish to reach.
Case Study
John Bailey started his aquatics journey as a volunteer age 14 at City of Salford Swimming Club announcing and organising the Open meets.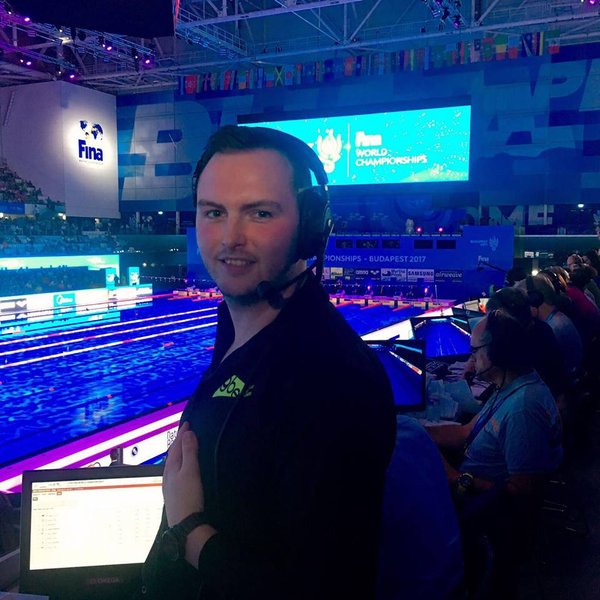 He then got involved in Regional and National events volunteering in the sport presentation team as an announcer at the age of 16. John's enthusiasm and passion for the sport was clear and so he quickly progressed to the role of Sport Presentation Manager in 2011. Some of the main events covered were Duel in the Pool, British Swimming Championships and FINA Diving World Series. At the age of 19, John was headhunted by a world leading, international Sport Presentation company, Great Big Events for the London 2012 Games, where he is now Senior Sport Producer. John travels the world with GBE producing a variety of sports events including aquatics and gymnastics at World, Commonwealth and European level. John's career highlight has been producing the London 2012 Games, World Aquatics Championships in Budapest and the USA Olympic Swimming Trials.