Join us for another #FuelMyFriday as Paralympic champion Jordan Catchpole serves up his favourite sweet chilli chicken stir fry! Will you be giving it a go?
Following some impressive performance at the Citi Para Swimming World Series in March, and a call-up to represent Great Britain on the world-stage in Manchester later this year, two-time Worlds medallist Jordan showed us one of his favourite meals that will be key to fuelling his training for August's World Championships...
Serves 2
Ingredients:
1 carrot
1 red pepper
2-3 garlic cloves
2-3 chicken breasts
200g egg noodles
Juice of 1 lime
Spring onion, to garnish
Sweet chilli sauce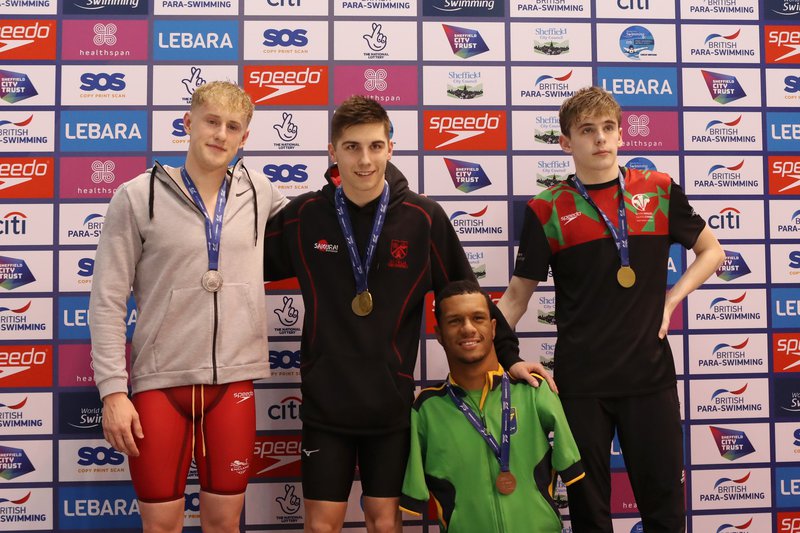 Method:
Cut your chicken breasts into thin slices and season with salt, pepper and your favourite seasonings
Slice the red pepper into thin, equal strips and set aside, use a peeler to get super-thin strips of carrot
Finely slice your garlic cloves and set aside
Add the chicken to an oiled wok over a medium heat, fry for a few minutes until coloured. Add in your veg and garlic and continue to cook through
Once chicken is cooked through, add in your egg noodles and heat these through as per packet instructions
For the final 1-2 minutes, stir through the sweet chilli sauce to combine
Serve immediately, and garnish with a squeeze of lime juice and roughly sliced spring onion
Enjoy fuelling your training like a Paralympic champion!
Check out our athletes' diverse range of recipe options across on the Fuel My Friday page HERE, and the top recipes from last year HERE