Fuel My Friday is back for another week! This time, soon-to-be World Championship competitor Lauren Cox presents her Lasagne recipe with both immediate enjoyment and potential for prep!
After some strong performances to start 2023, backstroke-specialist Lauren Cox has secured her place on the plane to Japan for July's World Aquatics Championships in Fukuoka. The Loughborough University athlete enjoyed a successful British Swimming Championships earlier this month, taking home both a gold and silver medal across the Women's 50m and 100m Backstroke, respectively. Want to know the secret to fuelling those blistering performances? Well, Lauren has shared her favourite lasagne recipe with us for you to try out...
Speaking on why the dish has become a staple in her regime, the newly-crowned National champion explained that it's easy to make in advance amidst her busy training schedule, and pop in the oven after sessions, as well as freezing in large batches for some effective meal-prep. 
Makes approx. 4 portions
Ingredients: 
500g beef mince
1 brown onion, diced
1 bell pepper, diced
2 garlic cloves, minced
3/4 jar of tomato sauce
Tbsp tomato paste
1 beef stock cube dissolved in 200-300ml boiling water
Sprinkle of garlic powder and/or garlic salt
Salt and pepper
200-300g fresh lasagne pasta sheets
1 jar white sauce
150-200g grated cheese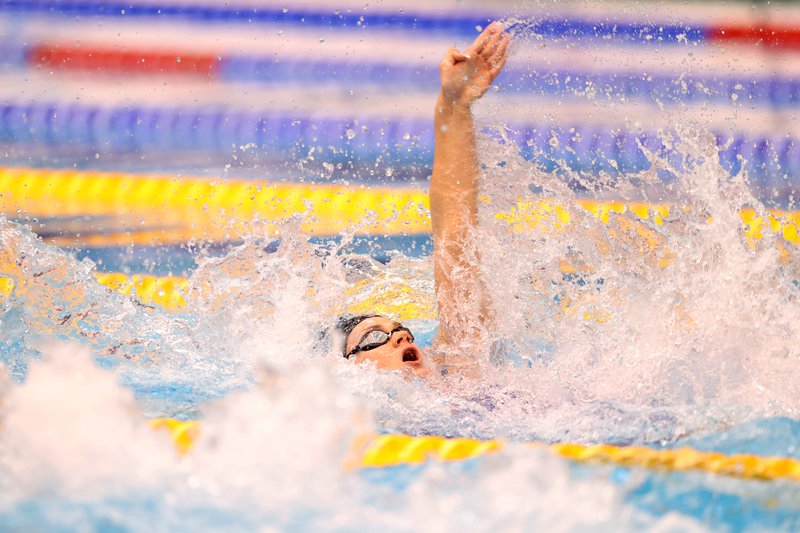 Method: 
Add the minced garlic, diced onion and pepper to an oiled pan and fry over a medium-high heat until softened
Add in the beef mince and cook until browned
Squeeze in a tablespoon of tomato paste and stir through
Add in tomato sauce, beef stock and your seasonings and bring to a boil, before reducing to a simmer and leaving for 15-20 mins until the liquid reduces
Line a large ovenproof dish with a layer of pasta sheets and spread some of the reduced mince mixture on top, cover with some of the white sauce and repeat (Lauren likes to do 2 layers, but this depends on the dish size!)
Top the final layer with another layer of pasta sheets and then white sauce, before topping with grated cheese (Lauren's favourite is mozzarella!)
Bake in the oven at 180 degrees C for 30-350 minutes or 45-50 minutes from frozen
Serve and enjoy!
Check out our athletes' diverse range of recipe options across on the Fuel My Friday page HERE, and the top recipes from last year HERE