It's Friday! What better way to kickstart your weekend and try one of our athletes' recipes to fuel your training? This week, British Junior Diving champion Maisie Bond presents a salmon dish that has become a staple part of her nutrition...
After an eye-catching performance on the platform at last month's British Elite Junior Diving Championships, Sheffield's Maisie Bond brings us her staple salmon dish that fuels those performances when it matters most. Having claimed Girls A Platform gold in Plymouth, Maisie has her sights set on August's European Junior Diving Championships in Rijeka, Croatia, and knows that effective nutrition will be key to strong preparation. Will you be giving the recipe a go?
Ingredients: 
2 small salmon fillets
75g uncooked rice (basmati, brown, etc.)
80-100g vegetables (eg. broccoli, carrots, green beans, etc.)
Seasoning of your choosing (eg. paprika, garlic powder, etc.)
Sriracha (to serve)
Sesame seeds (to serve)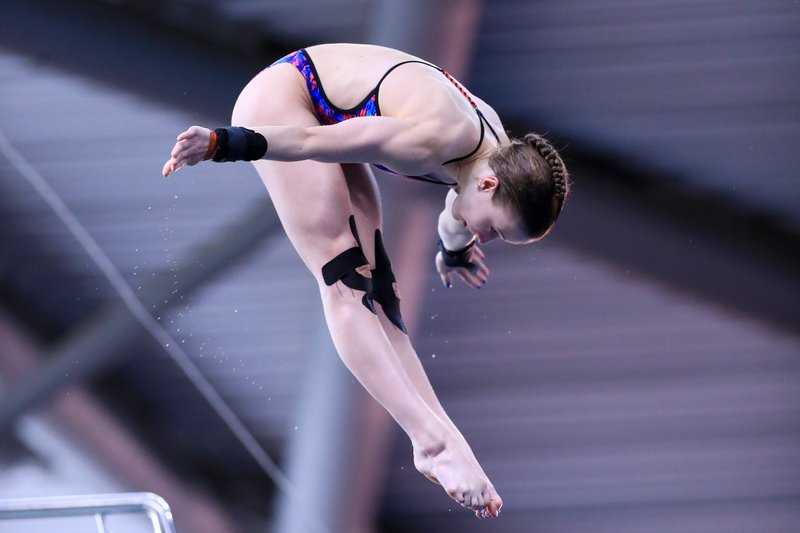 Method: 
Prepare your salmon fillets by adding seasonings of your choice and a splash of olive oil or soy sauce (Maisie likes to add lots of spice)
Wrap in tin foil and add to a pre-heated oven at 180 Degrees C for 20-22 mins 
Rinse the rice thoroughly, before boiling in plenty of water for approximately 15 minutes, or per packet instructions
Meanwhile, cook your choice of veg as per your preference - perhaps steamed broccoli and green beans?
Once cooked, add your rice to the bowl alongside the veg, place the two salmon fillets on top (remove the skin if you'd like)
Drizzle sriracha and any sauce of your choosing on top, along with a sprinkle of sesame seeds
Serve and enjoy!
Check out our athletes' diverse range of recipe options across on the Fuel My Friday page HERE, and the top recipes from last year HERE