Tom Daley and Jack Laugher have been named among a talented 10-strong British team for the home leg and finale of the 2020 FINA Diving World Series next month.
The Olympic medallists won the overall Men's 10m Platform and 3m Springboard titles respectively in last year's World Series, and they will be looking for more success this time around when the final meet of the competition returns to London from March 27th - 29th, in the build-up to the Olympic Games in Tokyo later in the year.
Daley is set to compete in the 10m Platform, Men's 10m Synchro and Mixed 3m Synchro events, having won gold in the latter two categories alongside Matty Lee and Grace Reid at the London Aquatics Centre last May.
Laugher, meanwhile, will be in 3m Springboard and 3m Synchro action, with Dan Goodfellow partnering him in the synchro contest. That duo brought home gold and silver respectively in the individual springboard event in the 2019 London leg, perhaps the highlight of a thrilling weekend of action.
"The individual medal I won at the Diving World Series in London last year is up there with my personal career highlights," said Goodfellow.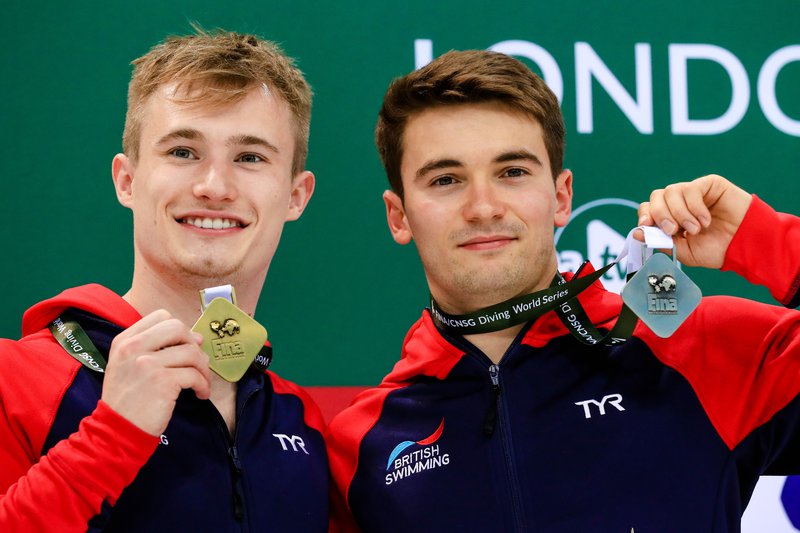 "The Diving World Series this year in London will be the last time you can watch the world's best divers in action before we finalise our preparation leading into the Olympic Games. The atmosphere and support last year was amazing and I look forward to competing in front of a home crowd again."
Each of Britain's 10 athletes have previous World Series experience, with Reid - a winner of 13 previous medals at this level - contesting the Women's 3m Springboard, Women's 3m Synchro and Mixed 3m Synchro competitions, while Lee has a Men's 10m Synchro title to defend, alongside Daley.
Kat Torrance will go alongside Reid in the Women's 3m Synchro, and she explained why she is so excited to be back at the London 2012 venue and in front of a home crowd once again, as she looks to build on a fourth-place finish in 2019.
"I think it was brought up over our yearly calendar meeting that we are going to have it back in London and everyone in the room was just like, 'yes, great, love it!" said the City of Leeds diver.
"It's really good for us, it's really good for London and for British Diving as a whole. With it being the final leg you feel like, 'it's the last one, we're going to give it a bit more'. And then being at home, we feel that we want to give the crowd a show, we want to show them what we're about and show them why they've come here."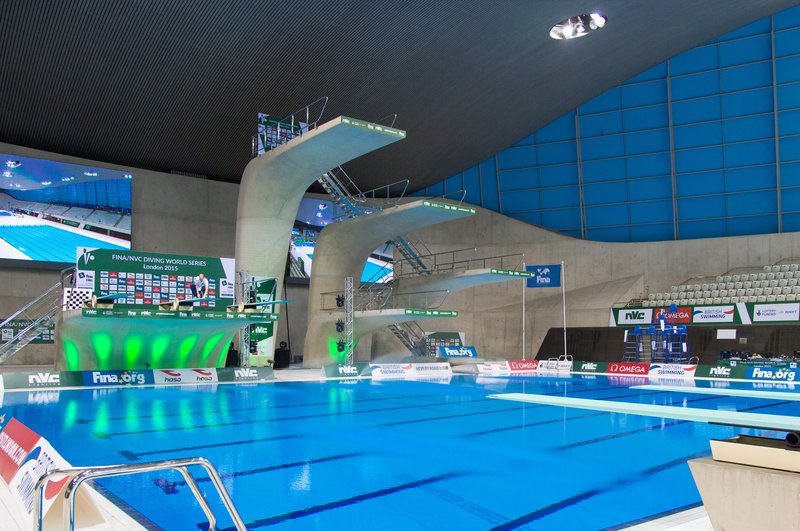 Ahead of the London event at the end of March, the British team will be in action across the first two Diving World Series legs, with this year's competition getting underway in Montreal, Canada from February 28th to March 1st. The team will then head East with a trip to Kazan, Russia across March 20th to 22nd, a week before the home finale.
Tickets for the London showdown can be purchased by heading to https://www.britishswimming.org/fdws2020/
Your Great Britain team for the FINA Diving World Series:
Robyn Birch
Eden Cheng
Tom Daley
Dan Goodfellow
Jack Laugher
Matty Lee
Grace Reid
Kat Torrance
Lois Toulson
Noah Williams