Britain's divers are set for their biggest competition in nearly two years as the FINA Diving World Cup gets underway in Tokyo tomorrow (1st-6th May).
Less than three months out from the start of the rescheduled Olympic Games, the newly-built Tokyo Aquatics Centre will play host to a World Cup event that will act as both a perfect dress rehearsal and an opportunity for British Diving to secure a handful of Olympic qualification slots that are still available to them. 
Eye-catching performances from the likes of Tom Daley, Jack Laugher, Grace Reid and Lois Toulson at the 2019 World Championships ensured that Britain have fulfilled their quota in most disciplines - but individual spots in the Women's 3m Springboard, 3m Synchro, 10m Platform and 10m Synchro still remain up for grabs.
An exciting,15-strong team has travelled to Japan, looking to make a statement in what will be a first genuine, non-virtual competition for Britain's divers since the FINA Diving World Series leg in Montreal in March 2020.
The World Cup action begins on Saturday (1st May), with the Women's 3m Synchro and Men's 10m Synchro events taking centre stage. Reid and partner Kat Torrance will look to capitalise on a block of solid time spent training together in London and secure an Olympic spot in the 3m Synchro, before three-time Olympian Daley and Dive London clubmate Matty Lee go in search of a statement synchro performance off the 10m platform, having earned World Championship bronze in Gwangju in 2019, a display that earned Team GB a berth in that event for Tokyo 2020.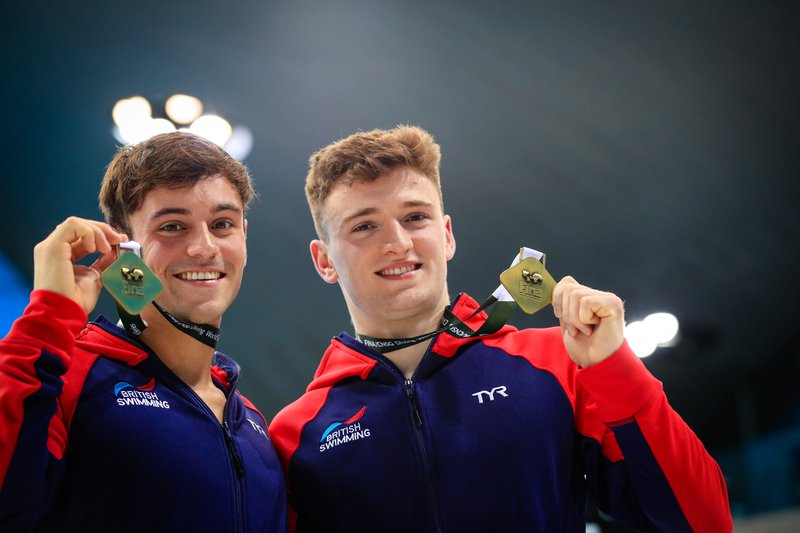 Day two sees a reverse of the opening events. World silver medallist Toulson and Eden Cheng go in the Women's 10m Synchro - another event where Olympic qualification could be secured by the end of the weekend - ahead of the City of Leeds partnership of Jack Laugher and Dan Goodfellow combining in the Men's 3m Synchro.  The pair claimed silver in South Korea and will be keen to lay down a pre-Games marker.
Monday sees the start of the individual competitions, as Matthew Dixon and Noah Williams compete in the Men's 10m Platform event and Scarlett Mew Jensen and Maria Papworth Burrel target a second Team GB quota spot in the Women's 3m Springboard. The preliminary and semi-final stages take place on that day, with the finals following on Tuesday (5th May), a day that also includes the prelims of the Women's 10m Platform, where Robyn Birch and Andrea Spendolini-Sirieix will line up for Britain.
That event reaches its crescendo on the final day of action, Wednesday 6th May, when the Men's 3m Springboard - contested for GB by Goodfellow and James Heatly - rounds out six days of diving drama.
In individual events, the 18 semi-finalists - excluding those who have already qualified an Olympic quota place - will secure their nation a place at Tokyo 2020. For the synchro contests, it is the seven finalists, minus those who have already made sure of a place at the Olympic Games. Olympic places are capped at two per nation in individual events and one per nation in the synchro events.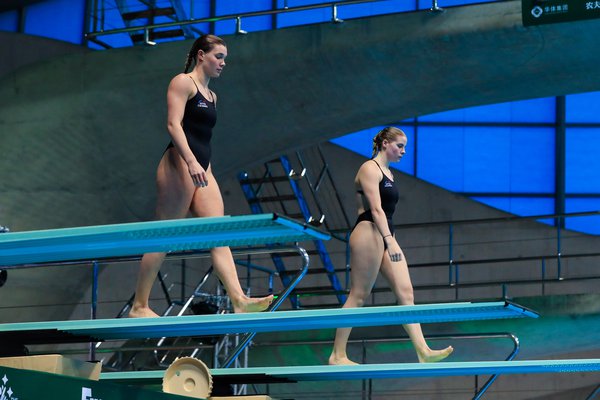 Ahead of competition getting underway, High Performance Centre Head Coach Jane Figueiredo said: "We are excited and raring to go. It's been a long journey for everyone, but the divers have shown grit and resilience throughout COVID times, and I think we have prepared to the best of our ability.
"We are ready to compete and measure ourselves against the rest of the world – and we are looking forward to putting in the work and the performances required to pick up the rest of our Olympic quota spots.
"This event is always significant, but this year it's also one for Japan to test an event in the Tokyo Aquatics Centre venue ahead of the Olympic Games. It's important for us to get a competition in the venue to acquaint ourselves with the pool environment and feel comfortable in the surroundings, which is key for our divers."
For more information from the FINA Diving World Cup, including full schedules, results and start lists, click HERE. 
Broadcast of the event in Europe is set to be via Eurovision Sport TV online, with details of all territories here.