We are turning back the clock to relive the careers of some of Britain's aquatics sport heroes of days gone by in our Splashbacks feature - with the help of the stars themselves.
In this instalment, two-time Olympian Lindsey Fraser explains how the Games have played such an integral part in her life, both off the board and on poolside, as well as discussing her love of the sport and how she has been helping in her local community during the coronavirus pandemic. 
---
Tokyo 2020 may have been postponed by a year, but the Japanese capital is still very much gearing up to host its second summer Olympic Games. 
Lindsey Fraser remembers voraciously taking in as much of the first Tokyo Games as she could - and 56 years on, she still acknowledges what a role that event played in her subsequent sporting journey.
"My love of the Olympic Games started back in 1964, when I was six years old, when the Olympics were in Tokyo, as they should've been this year," recalls Fraser.
"I used to get up in the morning and before I went to school, every morning, I would watch as much of the Olympics on television as I humanly could. It was in black and white back in those days, I might add!
"At that point, I just decided that I wanted to go to the Olympic Games. I was quite a sporty kid - although I didn't actually learn to swim until I was 11 - so while I didn't know I wanted to go to the Olympics and be a diver, I knew I wanted to go to the Olympics. 
"I'm sure everybody has had that dream if they are sporty, but the thing for me is that I actually managed to do it - and then Tokyo, after watching it on TV, might've been my last Olympics this time around. But it hasn't happened yet." 
Lindsey says that because, 40 years on from her competitive Olympic debut at Moscow 1980 - and more on that later - she was preparing to be a judge for the diving events in Japan this summer. Just as for the athletes, she must wait a little longer for that.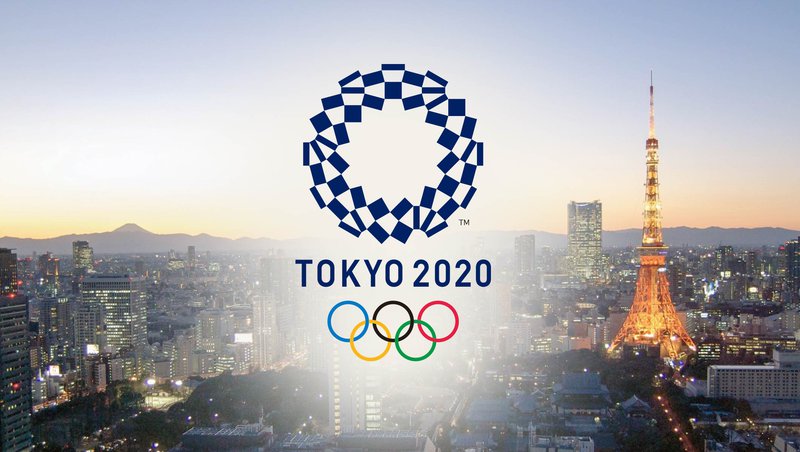 Indeed, there are not many roles the Southampton Diving Academy director of coaching has not fulfilled on the biggest sporting stage of them all. 
After competing from the 10m Platform in 1980 and 1984, Fraser went on to become team manager at Sydney 2000 and Athens 2004, before taking on coaching positions in Beijing and London. 
So how does she reflect on such variety and longevity? 
"I would hope I'm relatively unique in having done so many different roles at Olympics.
"Derek Beaumount, who is the coach of Beaumont Diving Academy, he certainly went to the Olympics as judge and as coach. I don't think he did team manager, and he didn't do it as an athlete. I would expect that I'm probably totally unique in that, but I wouldn't guarantee it. 
"Back in the days I was competing, it was very different. Before I competed in Moscow, I'd only done one international event. A lot of my friends were Americans, they were there winning medals, and I was there definitely not winning medals and not in a position to win a medal. 
"When we have chats and look back at it, the point is that in your country, with what your country was doing at the moment in time, you were still the best there was.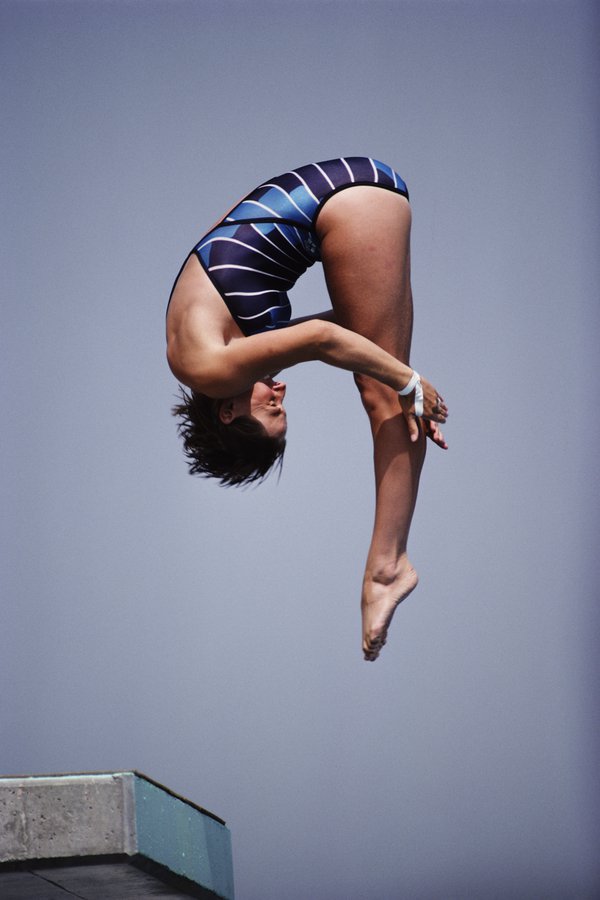 "Nowadays, our British divers are on an even playing field and can go out there, and have done so as we know, winning medals. It's a very different place to where it was back in 1980."
If it was not clear already, diving has formed a huge part of Lindsey's life. Can she sum up what the sport means to her, then?
"I guess if you cut me in half, you would find blood and diving, that'd be about it," she says. 
"It's something I'm very passionate about, I love watching the sport, I love coaching the sport, I love being a part of the sport. I would no longer say I'd love doing the sport, I don't ever get in and do any. As a diving coach, you basically stand on the poolside and tell other people what to do - it's not a demonstrating-type sport!
"Then obviously I'm also involved in the judging role now, which is lovely. That allows me to continue to travel the world and see what all the best divers in the world are doing and bring that back, to make sure both my own divers and any divers and coaches I work with all have the most up-to-date information going, really." 
Fraser takes all that "up-to-date information" back to the Southampton Diving Academy, where she has long been making an impact as coach to the likes of Pete Waterfield, Gary Hunt and Chris Mears. 
As with the rest of the country, the coronavirus pandemic has halted training on the south coast over recent months. 
But even throughout lockdown and with some furlough restrictions, Lindsey has been able to stay involved with her diving community, in new and creative ways. 
"For me, diving has been part of my life for more than 50 years. So to not be doing diving is a very, very, very strange situation to be in," she says.
"In terms of our diving club, we've been running Zoom sessions and a Facebook Live session each week, so that each night the kids in the programme can take part in those, should they choose to.
"They really love doing that, because it's one of the ways they can see their friends and everything else. That has been the hardest thing, particularly for the children involved - not being able to do that in person.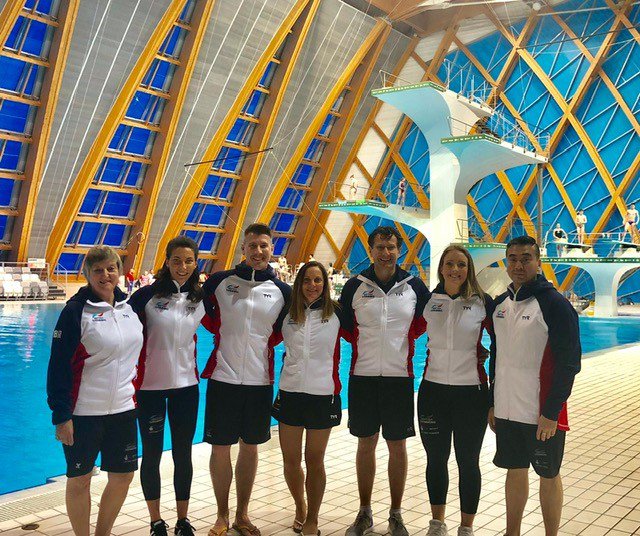 "My own squad also have workouts from me that they do daily, and we have a squad catch-up on a Saturday morning, where we choose a variety of things to do.
"Last Saturday, we did visualisation, so they were able to imagine themselves back in their pool and having a go at diving. You can do a lot of work with visualisation and muscle memory, so that's actually a very useful tool which we'll continue to do for when they get back in the pool.
"The advantage for my divers in particular of having this time off is it gives them an opportunity to work on any areas that they may have that they don't normally have time to work on.
"We are just trying to make anything we can as positive as we can, to make it an experience. They are never going to forget it, I don't think any of us are - but it's about us making it as good an experience as we possibly can, really." 
It is not only through the diving academy that Fraser has looked to play her part during these most unique of times, either. 
Lindsey places a lot of value in communication - unsurprising for a sporting coach - and it is something she has used to help those in need over recent months.
"I've volunteered with a group called Communicare. I have taken some books to a woman who had run out of reading material and needed some - obviously there are a lot of people who can't leave their houses," she adds.
"I also do telephone befriending each week. It is about creating an opportunity for them to communicate that they otherwise wouldn't have. 
"Communication is something that humans do, and it's very important to maintain that if we possibly can. For those that are isolated and on their own, it's very, very difficult to go for ages without seeing anyone or not speaking to people. So it's just about keeping that communication open." 
From a sporting perspective, communication certainly played its part when Lindsey transitioned from the diving board to the poolside as a coach at the highest level.
Among her highest achieving former athletes are Peter Waterfield, who won Britain's first Olympic diving medal alongside Leon Taylor at Athens 2004, world champion high diver Gary Hunt and Chris Mears, who partnered Jack Laugher to a historic Olympic gold in the Men's 3m Synchro in Rio four years ago. 
Lindsey has already acknowledged the progress in British diving between her time on the international stage and now - but she is also quick to point out the differences she felt between competing and watching on.
"It's far, far harder to be a coach, because all you can do is tell them what to do, and it's up to them whether they do it, whereas when you're the diver, you are on the board and in control of your own destiny," she explains.
"It's a really hard but a really rewarding place to be, and it can be an absolutely devastating place to be if they get it wrong. 
"I coached Pete Waterfield from the day he started diving, aged nine, to the day he retired at 33, and I coached Chris Mears through from 13 until 2014, when he made the move to Leeds so he and Jack could get their synchro training sorted out." 
There have been many highlights for Fraser to revel in across her long and distinguished career in the sport, but it is unsurprising that ones involving athletes she trained from early in their careers come out on top.
"When Pete was nine, I told his dad that in five years he would win the European Junior Championships - and he did, sure enough, go on to win them when he was 14, five years later," she adds.
"That was a superb feeling. I think coaching someone all the way through is an incredible feeling.
"Obviously when Pete and Leon won their silver medal in 2004, it was the first British diving medal since 1960, and the historic nature of everything for that was just enormous. That was absolutely superb.
"Unfortunately I wasn't actually in Rio with Chris, I was at my sister's house in France, watching on television. I certainly got a lot of phone calls straight after it.
"It was an unbelievable moment as well. All of those have made me cry."
Interested to hear from more former British Swimming athletes on their careers? We've also spoken to Rebecca Adlington, Liam Tancock, Graeme Smith and Leon Taylor...