Matty Lee and Noah Williams marked a memorable international competition debut for their partnership with silver in the Men's 10m Synchro at the FINA World Aquatics Championships.
With only two previous domestic competitive outings together prior to today's event, Olympic champion Lee began his new partnership with Williams by recording Britain's best-ever World Championship medal result in the Men's 10m Synchro event. 
The World Championships arena is not new to Williams - having made the individual platform final in 2019 – and alongside his Dive London teammate Lee - who took bronze with Tom Daley in their maiden international outing in this event three years ago - the duo got off to a pleasing start through the opening two required dives to sit in second place, just shy of 100 points.
Having come through the morning prelims in third, the real gear change from the pair's evening effort came with the magnificent execution of a Back 2 ½ Somersaults 2 ½ Twists Pike (5255B) for 85.32 points in the first of their optional dives. Like-for-like improvements followed through rounds four and five, keeping the twosome on the charge for the podium with sharp synchronisation firmly on display.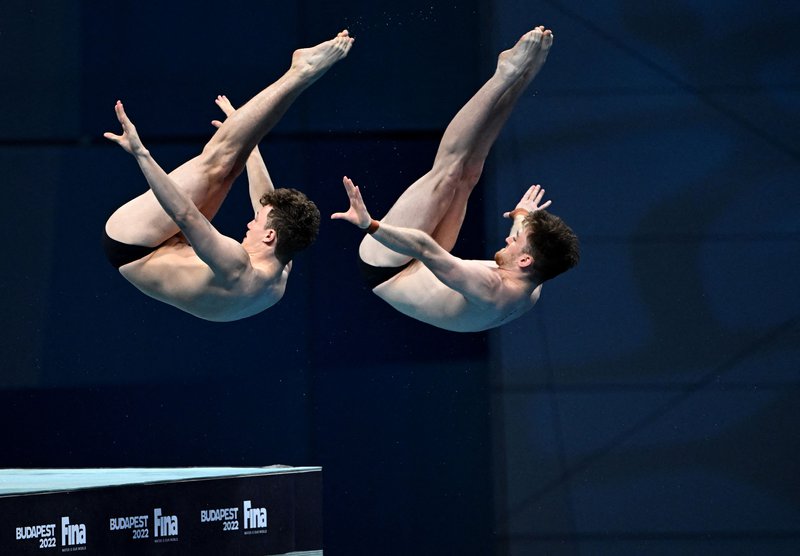 Heading into the final dive the Chinese pairing were out in front having received flashes of 10s in the judges scoring throughout the rounds, while Lee and William sat in second and held a five-point advantage over the Canadian partnership.
The British pair would close out with their programme's highest degree-of-difficulty dive, and that Forward 4 ½ Somersault Tuck (109C) was put away with authority as the highest-scoring dive of round six, landing them an overall score of 427.71 to secure a sublime silver - ultimately 10 points ahead of the Canadians with the Chinese pair crowned champions on 467.79 points.
Having already competed in two different men's synchro combinations at World Championships since his debut appearance on this stage in 2015, Matty Lee was understandably excited at having achieved success so early in this new fledging partnership, commenting: "I'm just really happy that we managed to put it together. It's our first World Champs together, we've smashed it and I can't wait for the next two years.
"I think our performance speaks for itself, we're currently second best in the world. Yes, we do have two years until the Olympics, there's a lot of work to be done, there are a few countries missing but it's a great starting point and I can't wait to see where we go."
Noah added: "It means so much. I'm overwhelmed with the whole thing, Matty is obviously a bit more experienced with this. It's a great result, and hopefully we can build on this for future competitions.
"I was mainly focused on this event, and now I've done this I'm really happy. On the individual competition, I'm going to just enjoy it and then whatever happens, happens, and it's a bonus."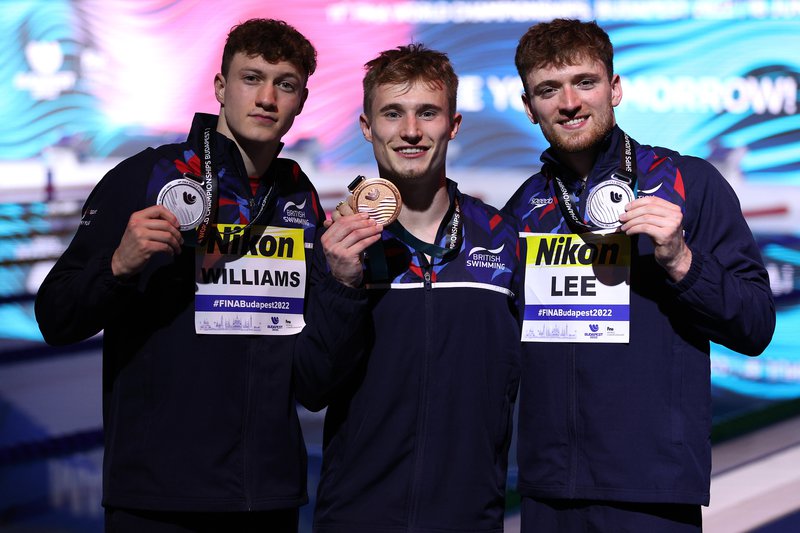 In Tuesday's earlier finals session, Jack Laugher dived to a brilliant bronze in the Men's 3m Springboard contest, whilst Jordan Houlden claimed ninth on his world championship debut – read all about that here.
For all results from the World Aquatics Championships, click here. 
Visit our 'What's On?' page here for a full rundown on how you can watch every final from the diving in Budapest.