The British Diving Championships begin in earnest tomorrow (Friday January 24th), as the Plymouth Life Centre plays host to the country's elite divers over three days of action. 
Olympic champion Jack Laugher, Rio 2016 bronze medallist Dan Goodfellow and Dive London's Grace Reid - who won 3m Mixed Synchro gold at the London leg of the FINA Diving World Series last year - are among those set to take to the boards and platforms to kick-start competition in the year of Tokyo 2020, with international guest divers also involved.
The opening day of competition will see Anthony Harding and Jordan Houlden looking to defend the Men's 3m Synchro title they won ahead of Laugher and Goodfellow in Edinburgh last year, while Eden Cheng and Lois Toulson - sixth-placed finishers at the 2019 World Championships - will aim to get the better of reigning champions Phoebe Banks and Emily Martin in the Women's 10m Platform contest.
Saturday (day two) will feature Ross Haslam, James Heatly and Goodfellow in competition in the Men's 3m Springboard event, as well as former World Championship silver medallist Toulson looking to make it back-to-back Women's 10m Platform golds at this level.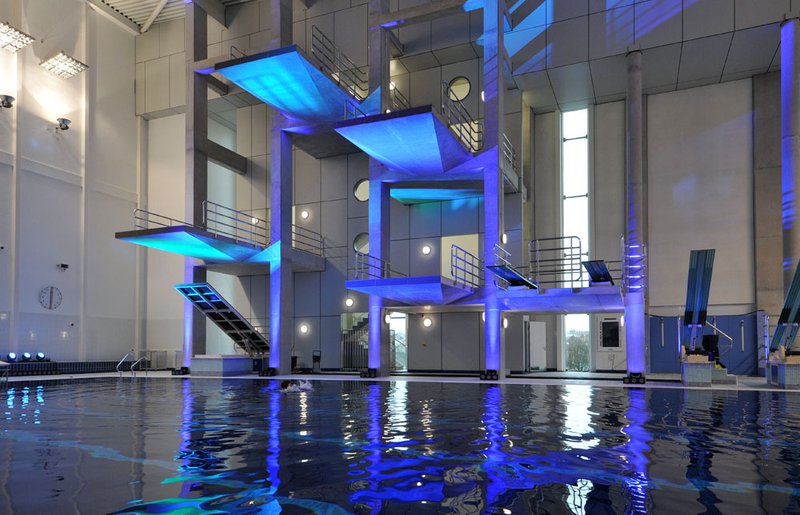 The day is then set to finish with the Men's 10m Synchro contest and an intriguing Women's 3m Synchro event. 
Scarlett Mew Jensen and Noah Williams claimed their first individual national titles at last year's British Championships - and both will be looking to keep hold of their crowns on the final afternoon of diving on the south coast.
The Women's 3m Springboard and Men's 10m Platform finals bring the competition to a close on Sunday afternoon, as the 2020 diving campaign well and truly gets underway.  
If you cannot make it to Plymouth, you can catch all of the action and reaction live on British Swimming's Facebook and Youtube channels - so you need not miss a single dive. 
For live results across the weekend and a stream of our Deep End Live coverage, click HERE.
Limited tickets are still available on the door at the Plymouth Life Centre.
Check back to the British Swimming website and social media channels throughout Friday, Saturday and Sunday for reports, reaction and more. 
Schedule (as of 17/01/20)
Friday 24th January
Session 1 - Women's 1m Preliminary - 10:00, Men's 1m Preliminary - 11:30
Session 2 - Women's 1m Final - 14:00, Men's 1m Final - 15:00
Session 3 - Women's 10m Synchro - 16:30, Men's 3m Synchro - 17:20
Saturday 25th January
Session 4 - Men's 3m Preliminary - 10:00, Women's Platform Preliminary - 12:30
Session 5 - Men's 3m Final - 15:00, Women's Platform Final - 16:15
Session 6 - Men's 10m Synchro - 17:45, Women's 3m Synchro - 18:40
Sunday 26th January
Session 7 - Women's 3m Preliminary - 10:00, Men's Platform Preliminary - 12:15
Session 8 - Women's 3m Final - 15:00, Men's Platform Final - 16:00