When it came to the four-month stint away from the London Aquatics Centre's 10m platform earlier this year, Robyn Birch talks about being able to adapt well and effectively. Surely, then, the recent two-week, inter-season break from training was even easier to manage? 
The European medallist says otherwise - and it seems she is not alone among her Dive London teammates.
"It's funny, actually, because all of us agreed that coming back from lockdown didn't feel as strange as we thought it would," says Robyn, back in training as preparations for the 2021 season begin. 
"If anything, having our two-week break where it wasn't anything to do with diving - we pretty much went off and made sure that we did a lot of rest and recovery - it was actually coming back from that where we found a big difference.
"I think our mindset was so diving-focused in lockdown that it's kind of like you were keeping up that muscle memory, whereas when we had that two-week break, even though it was only a couple of weeks, because we went and relaxed and did some things to go and enjoy ourselves, we felt 'worse' after that. We all said the same thing!" 
This year's unprecedented events resulted in a new-look form of training for elite athletes, with divers like Birch and fellow British squad members taking part in bespoke online fitness and strength and conditioning sessions with their coaches and support staff, all from their own homes. 
Throughout that period, a positive and open-minded view of the months ahead kept Robyn focused on staying in the best condition possible, ahead of a return to the London Olympic venue when guidelines allowed.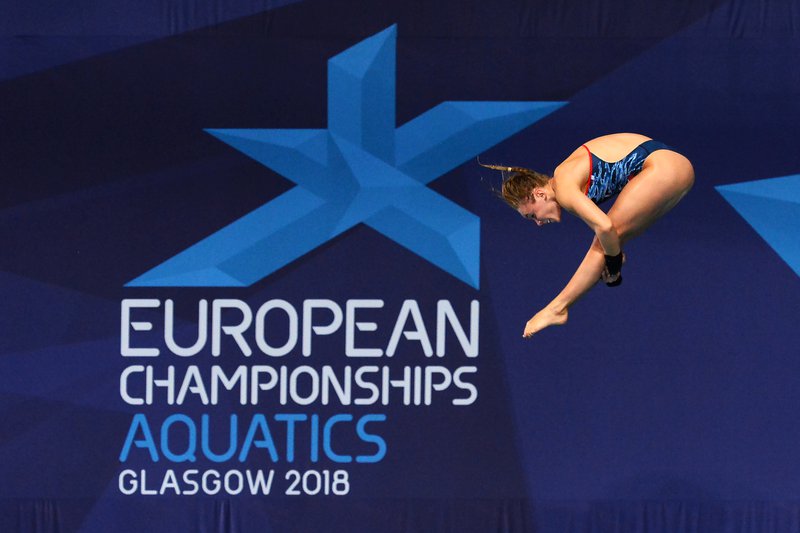 And even after her return to the iconic Aquatics Centre in Stratford earlier this summer, the Dive London team's initial training sessions were not quite what you would expect.
"It has definitely been the strangest of years, especially because we don't really know what's going to happen. We are obviously setting our sights on competitions going ahead, and we still have our goals set," she adds.
"I think we had three weeks training outdoors after meeting up again, so we basically had our mats set up outside the London Aquatics Centre. Then we were in the pool for two weeks, then had that mini-break which was nice, and now we are back into it.
"It was very strange training outdoors. The good thing is that as all of us had been pretty good at doing our Zoom calls at home, coming and training outside the pool did not feel as strange as we thought.
"That was especially the case for me, because I'd been in such a diving mindset. Even in lockdown, I had been training, keeping focused, feeling that you don't know what's going to happen so be ready for anything.
"So being back training, it was a little strange being outside - and obviously not being able to hug everyone to say hello, we all had to keep our distance." 
The curtailment of training, events and the eventual postponement of the Olympic and Paralympic Games in March meant the 2020 diving 'season' was a brief one.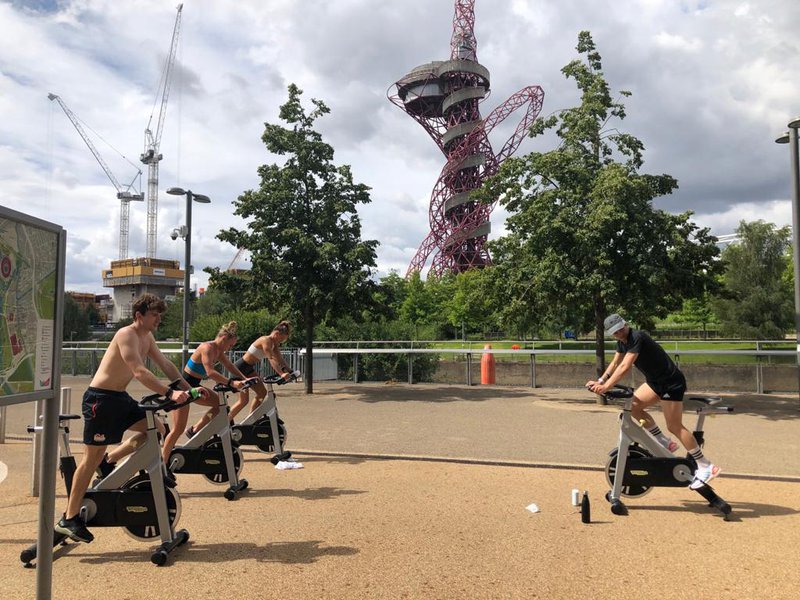 Even so, Robyn - who picked up a bronze medal in the Women's 10m Platform event at this year's British Championships and then competed in the FINA Grand Prix in Rostock - believes there are still things to build on heading into a new campaign.
"Looking back at last season, even though it was cut short, I do think that it was starting off as a good one for me, and it has given me confidence into next season," she adds.
"I think that is also because I knew this is going to be a very important year, so it's keeping my spirits high and keeping myself motivated. 
"With lockdown, even though it was obviously not the nicest thing at all, I think this situation has given me and everyone another year to train hard and to make our dives even better."
The ongoing nature of the coronavirus pandemic means the sporting picture remains somewhat uncertain as attentions turn to 2021 and the rescheduled Olympics in Tokyo. That is not a situation that fazes Birch, though.
"With diving, I have always been in the mindset that anything can happen. You can be on top of your game and then you can pick up an injury the next day and everything is all going wrong all of a sudden," says the 26-year-old, who has featured at the last two World Championships.
"I think any athlete has to be in that mindset, and similar to this situation, we have to just prepare for anything to happen, prepare for competitions to go ahead - and if they don't, we brush it under the carpet and look to the next goal.
"We've all been pretty good at keeping our motivation high and trying to keep positive." 
Maintaining that positive attitude is not all down to the hard training work done at home or in the dry dive and pool, of course. 
The importance of community and people in all walks of life looking out for each other has never been more important, and that is an aspect the Dive London squad have taken to heart over recent months. 
One way they stayed in touch and engaged during lockdown was through some cooking competitions over Zoom. Who would Robyn pick out as the star chefs, then?
"The way it worked is we had some themes. To be honest, I think me and Tom (Daley) probably tried to go a little more extreme with our cooking," she admits.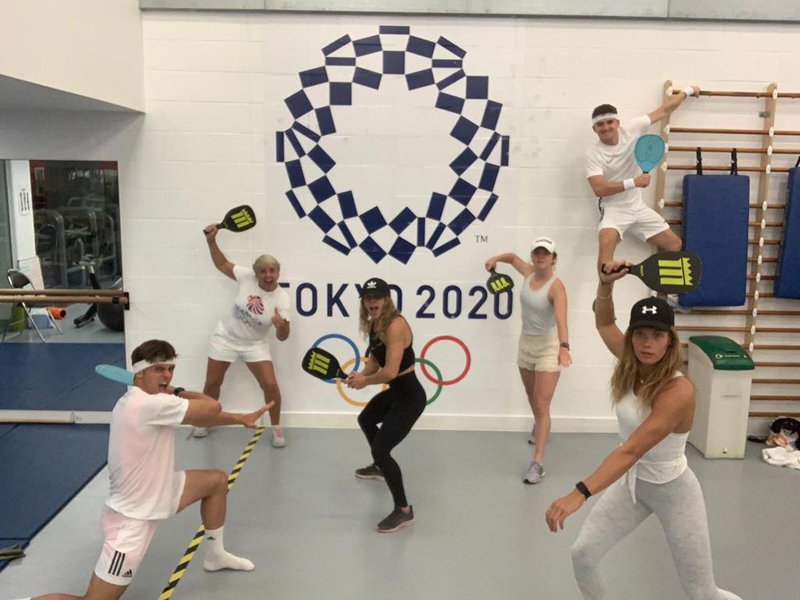 "For one of the dishes, I think it was maybe an Italian theme, I ended up thinking, 'right, I'm going to make spaghetti Bolognaise' - but I ended up making my own pasta, completely from scratch, because I thought a traditional spag bol probably isn't going to win a cooking competition. It's not very easy making your own pasta! 
"It was obviously about the presentation as well - no-one could taste them all because we were all in our own homes!" 
With the Dive London squad now reunited in the capital and focused on the goals ahead, Robyn and co will hope the work put in over recent months leaves them with the ingredients to succeed in 2021.
Did you catch our recent two-part Women In Water interview with Jane Figueiredo? The Dive London and British Diving coach talks through her diving career, the move to London, diversity in aquatics and more. Part one is HERE, with part two HERE.