Semi-final places in the Women's 10m Platform were comfortably secured by Lois Toulson and Andrea Spendolini-Sirieix on Wednesday morning in the Tokyo Aquatics Centre.
Two-time Olympian Toulson started brightly in her first ever individual platform competition at an Olympic Games, setting up her series of five dives with a solid Forward 3½ Somersaults Pike (107B) for 63.00 points.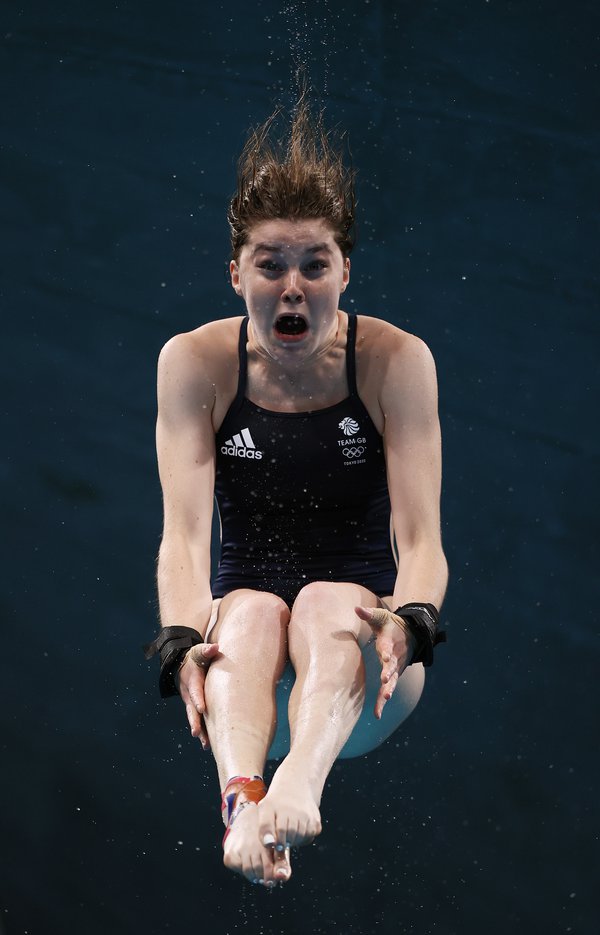 Any signs of 16-year-old Spendolini-Sirieix being intimidated by the Olympic occasion were quickly quashed too. The Crystal Palace diver firmly showed she was into the groove of the competition with her second dive - an Inward 3½ Somersaults Tuck (407C) scoring 68.80 points to propel her up into the top-10 ranked competitors.
Toulson, who trains at the City of Leeds Diving Club, continued to provide the consistency required at this preliminary stage of the competition to stay clear of any risk of elimination, averaging around 60 points through to the fourth round before finishing with a flourish as she laid down a stunning Back 2½ Somersaults 1½ Twists Pike (5253B) for 73.60 points.
With a tally of 314.00 confirming her qualification seventh in the standings, Toulson commented:
"I'm really happy, obviously making it through to the semi-final which was my first goal. It was quite hard because I haven't done a long prelim like that for two years now, so it did feel hard work. The length in between dives gives you quite a while to just sit and think things through, and sometimes you can think too much but I'm happy with how things went.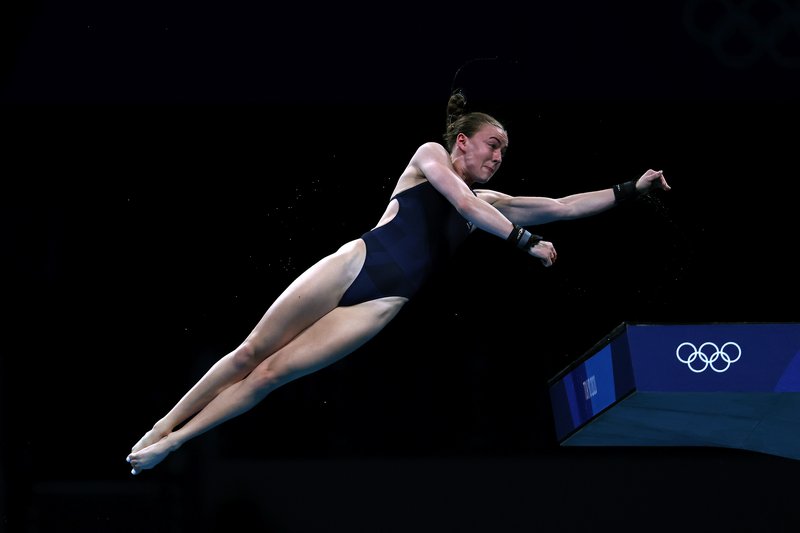 "[Finishing strongly] has boosted my confidence a bit, because I know I can do my dives, I can do all my dives like the last one but it's just trying to stay strong and confident, which I struggle with sometimes – hopefully tomorrow I can show that some more."
As the final diver to take to the platform each round, Spendolini-Sirieix sustained her nerve throughout, producing an unwavering sense of composure beyond her years to add another 60+ point dive to her list in the fourth round with an Armstand Back Double Somersault 1½ Twists Free (6243D). The 2021 European platform bronze medallist finished on a total of 307.70 points to see her safe passage into the semi-final in 10th place overall.

The upcoming Women's 10m Platform semi-finals are set for 2am BST Thursday morning, with the top 12 going through to the final at 7am BST. Visit our 'What's On?' page to find further Olympic schedule information.