Tom Dean, Ben Proud, Ed Mildred and Matt Richards broke a 12-year-old Men's 4x100m Freestyle short course record en route to sixth at the FINA World Short Course Championships.
All 10 members of the travelling British team were in action on the first day of swimming at Yas Bay's Etihad Arena, with the Men's 4x100m Freestyle quartet leaving their mark on history in the final heat of the morning session with a new national short-course record. Olympic champions Richards and Dean swam legs either side of European Junior medallist Mildred, with the in-form Proud producing a sub-57 split on the anchor to bring the team home in 3:09.25, eclipsing the previous mark set in 2009.
That sent the team ranked sixth into afternoon session, and they equalled the result in the final. Speaking after his senior relay birth Mildred commented: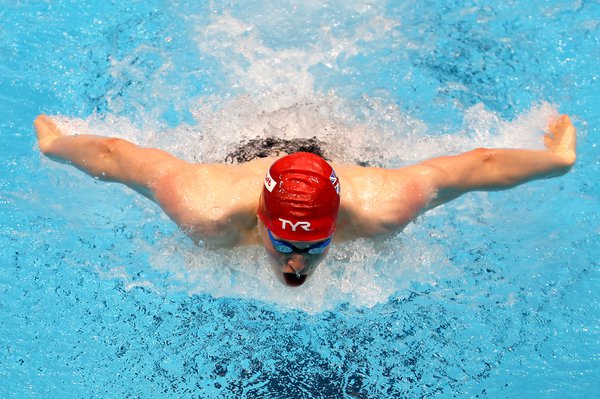 "I didn't know that British record had been held since 2009, I'm just really happy to be part of that team. As I'm new on to the senior team, it's all good experience and fun."
Richards added: 
"It's a busy week, it's been a busy season with a hell of a lot of racing. I'm looking forward to getting a good block of training in which I haven't had since before the Olympics. This is a great meet and a fun meet, it's also my first World Championships so it's fun to mix it up in the final. I can't complain, it's a good start to the season and I know I can build when it comes to long course next year."
Meanwhile, there was a promising performance from City of Glasgow's Katie Shanahan in the Women's 400m Individual Medley as the European Junior Champion made the final on her World Short Course debut.
The Ian Wright-coached-swimmer marginally progressed on her time from the heats as she swam out in lane one, having been particularly impressive over butterfly and backstroke in the opening half of the race.
"How many 17-year-olds can say they've had this experience?! I can't ask for much more. I was hoping to swim well here, I have and hopefully I can build through the week and into next year," said Shanahan.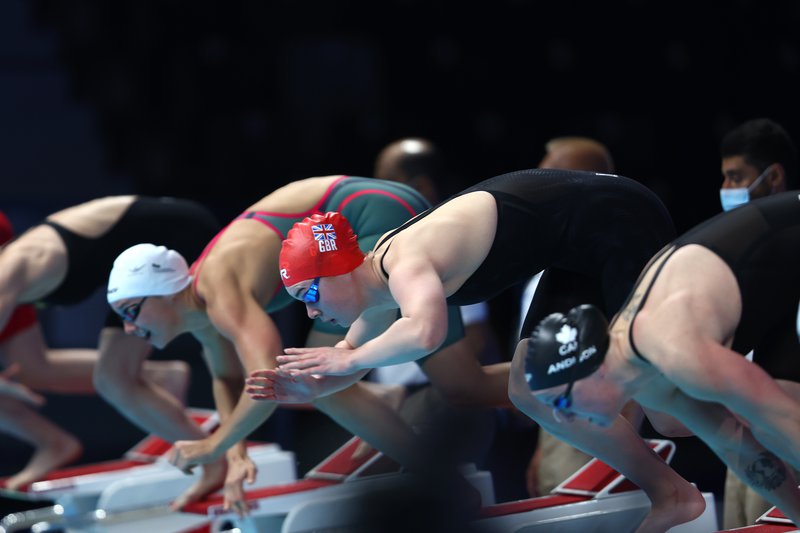 The evening session was kicked off with the Men's 400m Freestyle final, with Max Litchfield taking to lane two after a solid morning heat. Come the final, the Loughborough National Centre swimmer was unable to find another gear on this occasion as he effectively mirrored his time for eighth overall. However, Litchfield was more than satisfied as he detailed post-race:
"It's an event I want to explore, and I think it's my first senior final in the 400m free. That was my goal, to make the final and see what I could do ahead of my main event later in the week."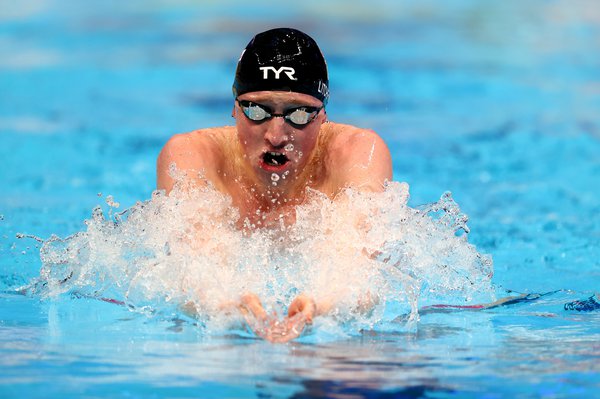 Litchfield will next turn his attention to the Men's 400m Individual Medley on Monday, an event in which he won a silver medal in the Windsor 2016 edition of these championships.
Elsewhere, Duncan Scott contested the Men's 200m Individual Medley event in which he had just recently set a British record at the ISL final. The University of Stirling man was disappointed by seventh but had a positive outlook on the upcoming events on his programme, commenting:
"It's been a really busy year, one I've loved and enjoyed with so much racing. I'm kind of struggling [following a chest infection] but short course, that's nowhere near my best. That's quite poor in a world final but now I'm a bit older I don't get too down on the downs, so I have the 200m Freestyle tomorrow which I'm looking forward to."
Further British results across the morning session saw Molly Renshaw narrowly miss out on progressing in the Women's 50m Breaststroke after a head-to-head swim off for the last spot in the semi-finals, whilst Freya Anderson and Lucy Hope contested the Women's 200m Freestyle heats but fell shy of the top eight cut-off required for the final.
Full results from day one can be found here, with details of what's on and how to tune into the upcoming event live streams here.