As lockdown moments go, getting engaged is one that is sure to live long in the memory.
That will be the case for Commonwealth champion and two-time Olympian Aimee Willmott, who was proposed to by boyfriend - now fiance - Harry last week. 
Now, as we all look for things to keep us physically and mentally stimulated during the current coronavirus pandemic, this pair will have formative wedding planning to take up some of their time. 
"It's obviously been a really strange time, not being able to go to the pool, trying to adjust to what life now is like at the moment and for the next couple of weeks," said Willmott, who trains at the University of Stirling.
"It's been about trying to get used to the fact that you can't just go out, we are restricted to the house, getting by each day and not being able to train.
"Then there was that surprise! We were basically out for our daily walk when Harry asked me the question. It was totally unexpected, but it's now been quite nice because we've just enjoyed each other's company over the last few days, because we haven't been able to go out and see family. So in a strange way, it's just been the two of us.
"It's been a lot of FaceTiming family, trying to keep in touch - and trying to show people the ring through the screen is a bit of an awkward one! But hopefully when we can get out and about, it'll be quite nice to prolong the news." 
Laying the early foundations for a wedding is one thing Aimee is now turning to to help deal with the uncertainties of the coming months, both in general life and in the sport of swimming.
The British Swimming Championships would otherwise have been set to start at the London Aquatics Centre on Tuesday, but the sporting calendar for 2020 has been dramatically altered, with the focus rightly placed on public health and dealing with the pandemic.
Such changes have had an impact on Willmott - but she is finding ways to tick along.
"It's all the uncertainties that I struggle with a lot. Like a lot of swimmers, you plan, you prepare - and then when those goalposts are moved, you are just a little bit like, 'what now, what next?'" she added.
"There's not having that next thing to focus on. That is what we do as swimmers - we concentrate on the next meet, the next year, the next cycle or whatever it is. It's not having that next certain day of knowing I'm going to be back training in two weeks.
"We just don't know, and that is the thing I struggled with a lot in the first week, just not knowing what was going on.
"But I've tried to plan a little bit of a routine, so each day I have something to do, whether it's jobs around the house, where I'll try to spread them across the week.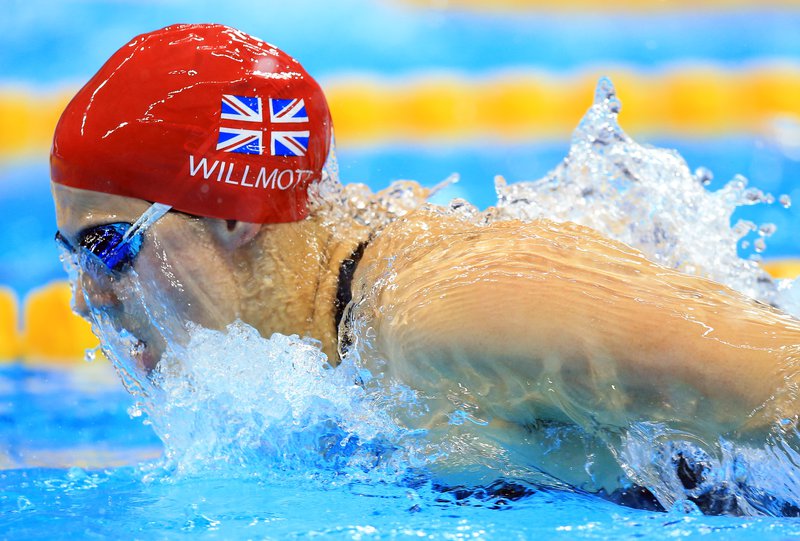 "I've got a little bit of work to do, I'm just doing some online courses and trying to spread those out. And now to fill in the gaps, I've got a little bit of wedding planning, so that's actually quite nice to have, to have that little outlet, rather than just thinking, 'what am I going to fill my time with?' I'm sure I could spend hours looking at wedding magazines!" 
Willmott and her colleagues are now out of the water for a substantial period - but training still continues in many forms. 
There is Aimee's own at-home Instagram #workoutwithwillmott sessions, of which she says: "Hopefully if there's a lot of other people in the same position as me, it gives them something to be set in their daytime, whether it's 9am or whenever that they've got to join in the session with me - just something to keep them ticking over, in that swimming or routine mindset."
On top of that, there are regular, bespoke workouts being done through each athlete's usual training centre. 
So how regularly is the 27-year-old in contact with her University of Stirling teammates, coaches and support staff? 
"We've been trying to stay in touch. We have a weekly meeting with the Stirling guys, which is nice for catching up and seeing everyone's faces," she said.
"Then we are doing workouts twice a week or three times a week, where I have lifting or HIIT sessions via Zoom.
"So we are not too distant. You're seeing everyone's faces, and even though there's not a lot to go on and chat about, you are just keeping in touch with that circle of friends and that training group you'd normally be with."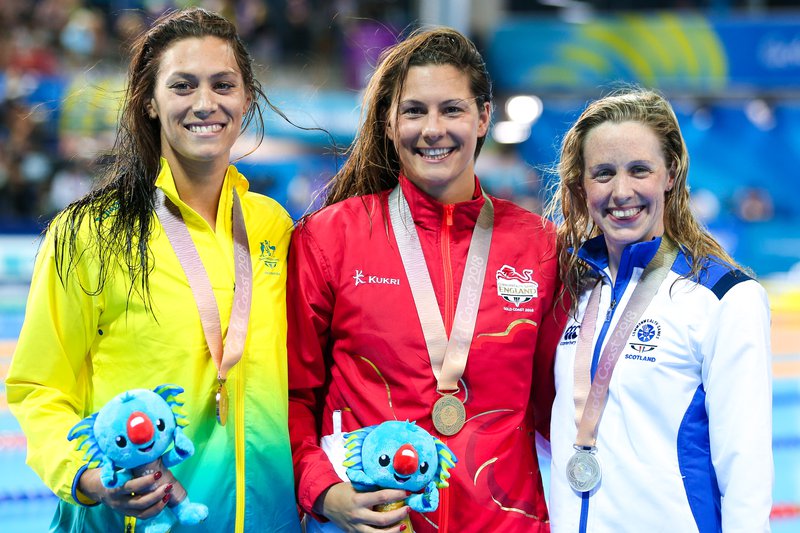 Duncan Scott and Ross Murdoch are among the Stirling teammates of Willmott's who would have been targeting a place on the Team GB Olympic swimming team, before the Games were postponed and rescheduled for next summer. 
That postponement has left Willmott, who made her senior international debut in 2010 at the Commonwealth Games in Delhi and the Budapest European Championships, with decisions to make.
These are decisions she will not rush into, of course. 
"It's just a really awkward feeling," she added.
"I was thinking this would potentially be my last year of training and racing, and whether I qualify for the Olympic Games or not, it was just like the last push.
"Then all of a sudden, to not be in training one day, and then a week later find out that the Olympics are postponed, you then have that dilemma of have I got another 12 months in me? Otherwise, it's just like that's it, it's fizzled out and that's the end of my swimming career.
"So there's a lot of emotions around that. Financially, can I afford to swim for another 12 months? What kind of opportunities are there or were there for me that I'd been working on for another 12 months? It's just a lot of decision-making.
"At the moment, I'm trying to take some time to work out what that looks like, and not make any rash decisions. I thought I'd be swimming to July, and it feels strange that just being it.
"So I definitely want to get back in the water - and I think I'll only find out then whether I've got another year in me, or whether that will just kind of be it on my career.
"It's just a really uncertain time for everybody. I guess those coming towards the end of their careers probably have a couple more decisions to make than other people who feel, 'it's just delayed one year, we'll just go next year instead'." 
Keep checking out the British Swimming website for the latest reflections from our athletes and more...