British athletes enjoyed an eye-catching finish to the opening match of the new International Swimming League season in Budapest, which was ultimately won by the Cali Condors. 
Max Litchfield secured the homegrown result of the weekend in the Men's 400m Individual Medley, the National Centre Loughborough man measuring his swim to perfection to claim victory and a valuable 10 points for his Energy Standard side. The win was reminiscent of Litchfield's display in taking European Short Course Championships gold in the same event last December. 
The Women's 400m Individual Medley also brought British success, as Abbie Wood – following on from a strong performance for New York Breakers on day one of the ISL's first match – again pushed the impressive Melanie Margalis all the way. Dave Hemmings-coached Wood led after the breaststroke section before ultimately placing second – just as she did in the 200m category on Friday. She also notched a fourth-place finish in the 100m Individual Medley earlier in the evening. 
Those eye-catching displays were then followed by a couple of impressive results for Joe Litchfield (header image) and Imogen Clark in the unique skins contests.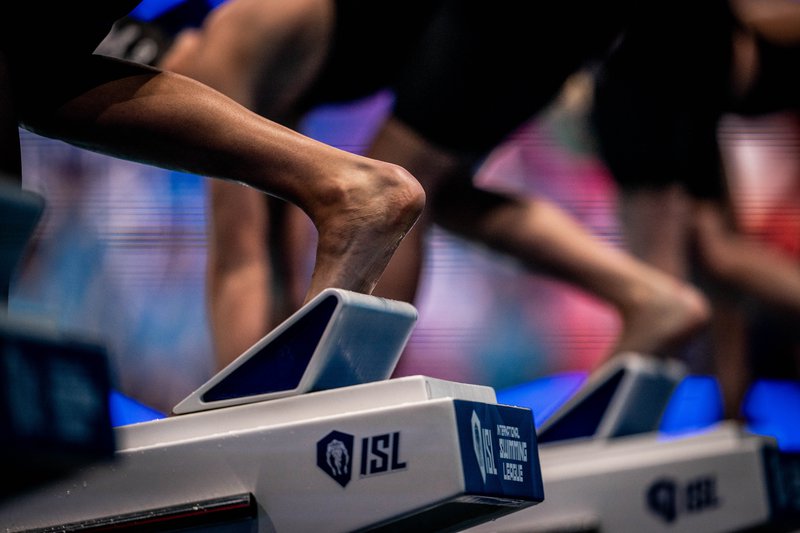 These races are contested over three rounds, with the first four finishers from round one going through to round two only a few minutes later – and then only the top two make it to the final. 
Joe was one of New York's representatives in a strong Men's 50m Backstroke Skins field. He swam well in the first stage to place fourth and qualify for the second round, in which a superb reaction off the blocks provided the foundation for him to finish second behind triple Olympic champion Ryan Murphy, sparking jubilant celebrations among the New York Breakers squad on poolside. Joe would ultimately finish second overall in the final race. 
In between the Litchfield brothers' successes, Clark stepped up in the Women's 50m Breaststroke Skins to clinch a top-four finish for her Energy Standard side, ensuring she qualified for the skins' second round and ultimately placing fourth.  
Among the other notable performers on Saturday night in Hungary was Matt Richards, the National Centre Bath newcomer impressing to finish fourth in the Men's 200m Freestyle.
The overall result of the season opener saw Cali Condors finish well clear at the top with 567 points, ahead of Energy Standard (463 points) in second, LA Current (420 points) in third and New York Breakers (266 points) in fourth. 
Sunday (18th October) will see a host more British swimmers make their ISL 2020 bows, as London Roar open their campaign alongside Team Iron, Aqua Centurions and DC Trident. 
Check out the report from day one of match one HERE and the full results from Friday and Saturday HERE.
Pictures courtesy of ISL.