Medi Harris looked right at home in her first individual World Championships swim as four British swimmers secured their safe passage into semi-finals after the second morning of heats in Budapest. 
Luke Greenbank (100m Backstroke), Molly Renshaw (100m Breaststroke) and Olympic champion Tom Dean (200m Freestyle) were the others who will be returning this evening (Sunday 19th June) – as will Ben Proud and James Wilby, competing in the 50m Butterfly and 100m Breaststroke finals respectively.
Swansea University athlete Harris – who trains under coach Adam Baker – was the first Brit in the Duna Arena pool on day two, in the Women's 100m Backstroke. She looked controlled throughout the swim, keeping pace in the tank to touch fourth in a high-quality heat and qualify eighth overall.
It was a performance that excited Medi ahead of the semi-finals.
"I am pleased with that. I don't always deal well with nerves, but I felt like I dealt with that really well this morning and I'm really happy with the time. It felt relaxed and strong, so hopefully I can give more for the semis to get through to finals," she said.
"I'm glad my first race was with all the girls in the Women's 4x100m Freestyle Relay yesterday, because they definitely helped me and they kept me calm. It was nice to go in there today, know what to expect, keep my head down and do what I needed to do to get back tonight."
The Men's 100m Backstroke event also brought British progress, as Luke Greenbank's programme began with qualification through to the semis.
The Loughborough Performance Centre man – an Olympic and world medallist over his preferred 200m distance – dipped under the 54-second mark to place 15th in the heats. Joe Litchfield, one lane outside Luke in heat four, could not book his place for the evening session, ending 26th overall.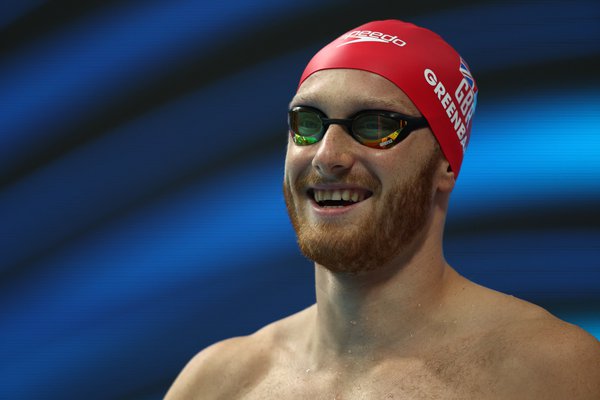 Molly Renshaw got her fifth World Championship campaign underway in the Women's 100m Breaststroke heats, doing the business to move on to the semi-finals.
Renshaw showed her 200m endurance by coming back strongly down the final 25m, moving up through the field and touching second for an 11th-place qualification. It was another controlled heats swim that promises more in the evening.
Rounding out the morning was the Men's 200m Freestyle, with Bath Performance Centre duo Tom Dean and Matt Richards on the start lists.
Less than a year on from his memorable Olympic victory in this event, Dean was involved in a rapid final heat that saw him start well and then control his efforts to come fourth, with plenty left for upcoming rounds.
"The first one can always be a little bit cagey. Everyone is trying to figure out where they are, everyone is trying to gauge where the rest of the world is," he said afterwards.
"A 1:45 in the morning, I'll take it - morning swims are never as quick as evening swims, evening semis are never as quick as finals the following day. So it's just about progressing through the heats, and off the back of last night's 100m split in the relay, I know I'm on good form, so I'll take that this morning.
"You always find an extra gear in those important finals, especially down the last 10-15m. I want to save that for a final as it takes a lot out of you when you exert on the last stretch of a race, so there's more to come."
Richards, who was also a key part of that British-record-breaking effort in the Men's 4x100m Freestyle Relay on Saturday night, could not find that pace again over double the distance, fading in the last 50m to place 30th overall.
For full results from the heats, click here.
Visit our 'What's On?' page here for a full rundown on how you can watch and listen to every finals swim from Budapest, as well as a look at which athletes are involved in each upcoming session.