Siobhan-Marie O'Connor echo's the call for swimming pools to safely open for the public, whilst she talks about feeling re-energised for the postponed Tokyo Olympics.
Having experienced months out of the pool, Siobhan-Marie O'Connor was recently been able to resume training at the Loughborough National Centre following the DCMS 'elite return to training' guidance and is full of gratitude at the she is able to start preparing once again for the opportunity to compete at her third Olympic Games.
"Being back in training is such a great feeling! I'm already very sore and tired from a lot of the hard work that we've done, but it's so good to have my normal routine back and to be around my team mates again - even with all the social distancing. I really missed my team during lockdown, and also the structure and the purpose swimming gives me each day. 
"Although the upcoming competitions have been postponed, I feel happy to be back training and hopefully on the way to achieving my goals. I do feel very lucky to be back in the pool right now."

Commenting further on the safety measures put in place, the Rio 2016 silver medallist said:
"I think we all found the new health and safety measures at the pool quite strange to begin with, simply because they weren't what we were used to, but it's crazy how quickly different things become your new normal. Now it is completely familiar to us, and has run very smoothly so far. I feel very safe and comfortable in the training environment and British Swimming have worked hard to make sure that we can train with minimal worry."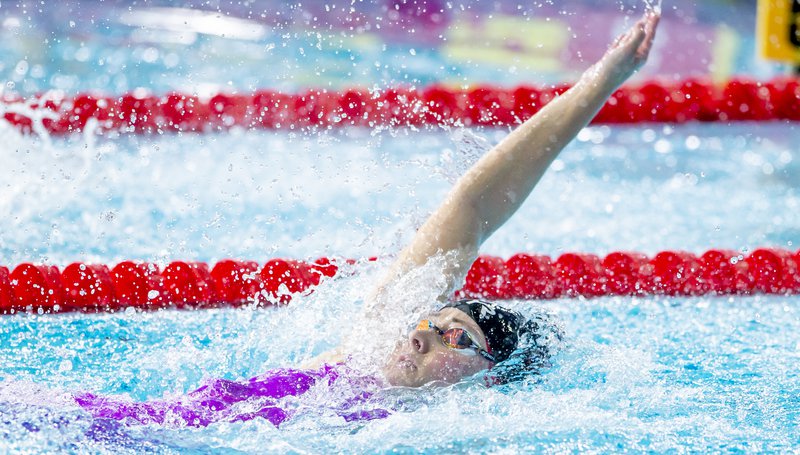 Having made the switch to the Loughborough National Centre in 2019, the break during lockdown was a chance to step out of that 'bubble' and spend time with loved ones, but equally served as a reminder of her passion for the sport.
"Away from training I feel like the lockdown has given me a different perspective on things. I think although it has been a really tough and difficult time, it has allowed me to slow down, and realise what is important. I have been able to spend much more time than I normally do with my immediate family and this was really special to me. I realised that I often get caught up in the bubble and stress of everyday life and routine, and in the future I need to remind myself not to lose sight of what's really important to me and my loved ones.
"The time away from swimming during lockdown made me appreciate the sport so much more. I have always loved swimming - when I was a little girl and joined my first club, I fell in love with it and I would never have thought that I would be lucky enough for it to be my job one day. I always try to remind myself of this, because there are lot of tough days throughout the journey, but the time away has made me realise how I love it even more, and made me feel so grateful for the opportunity to do something I love every day. I really missed it when we went into lockdown! Although the Olympics have been postponed, I see it as an opportunity to put some things right from last season and I feel re-energised."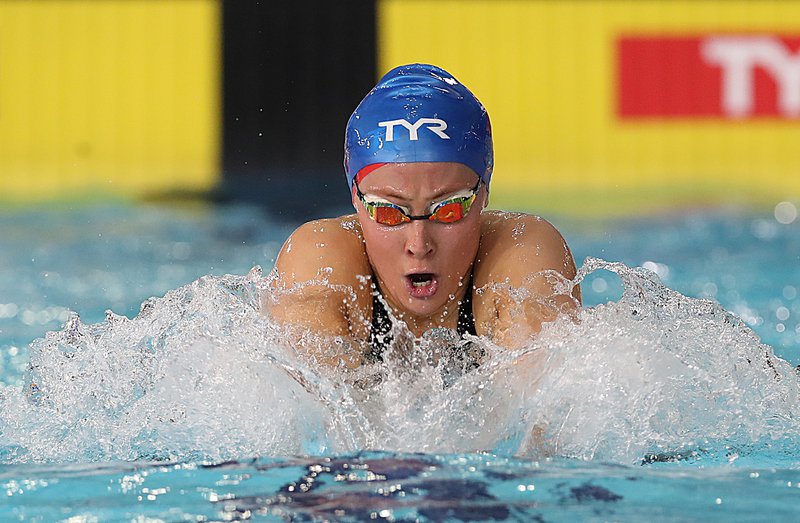 With Swim England's #OpenOurPools campaign receiving the support of over 50,000 signatures, Sports minister Nigel Huddleston committed to reopening leisure facilities 'as early as possible in July' under questioning from MP's, whilst thanking the Home Nations for working with the sector to produce guidance on the re-opening of swimming pools. 
O'Connor was quick to use her public platform to join the call for swimming to return at all participation levels, adding:
"I think the Open Our Pools campaign is hugely important. I am in a privileged position because I have been allowed back in the pool, and with that I have seen first hand that it can be safe for people to social distance and practice good hygiene in the swimming environment.
"Swimming is so important to lots of people, for their physical health and mental health, but it is also a vital life skill, and with it being summer and our beaches being open, water safety should be a priority. Swimming is one of the highest participation sports in the country, and it is a way people of all ages, from babies all the way up to the elderly, keep fit and active. I really hope we see the pools back open soon, because I know this will make a lot of people happy!"