The International Swimming League's (ISL) first double-header day served up plenty more British success as Adam Peaty, Anna Hopkin and Freya Anderson were among those to turn in big performances in Budapest. 
As the qualifying section of the ISL 2020 campaign approaches its dramatic denouement, eight of the 10 teams were in action on Thursday, with no fewer than 23 Brits taking to the pool in the afternoon session, London Roar, New York Breakers, Cali Condors and Tokyo Frog Kings facing off.
Roar figurehead Peaty served up both individual and relay victories on an impressive night, beginning with a stunning triumph in the Men's 50m Breaststroke, in which he powered past Caeleb Dressel in the final few strokes to touch first.
That triumph was then followed up, in the final event of the day, with a London win in the vital Men's 4x100m Medley Relay. 
Multiple world-record holder Adam helped put his quartet in control with another dominant 100m of breaststroke, before compatriot Duncan Scott brought it home on the freestyle leg to continue London's impressive record in that event and ensure they will get the pick in Friday's men's skins.
On a good evening for Scott, the Steven Tigg-trained athlete also finished second in both the Men's 4x100m Freestyle Relay and the 200m Individual Medley. His performances continue to build with every passing match. 
Hopkin and Anderson also combined again for the Roar in a dramatic Women's 4x100m Freestyle Relay victory. After a strong opening leg by Anderson, it was 2019 World Championship 50m Freestyle finalist Hopkin who pulled out an incredible final 100m, with her time of 51.71 seconds the quickest of the entire field and enough for 20 points.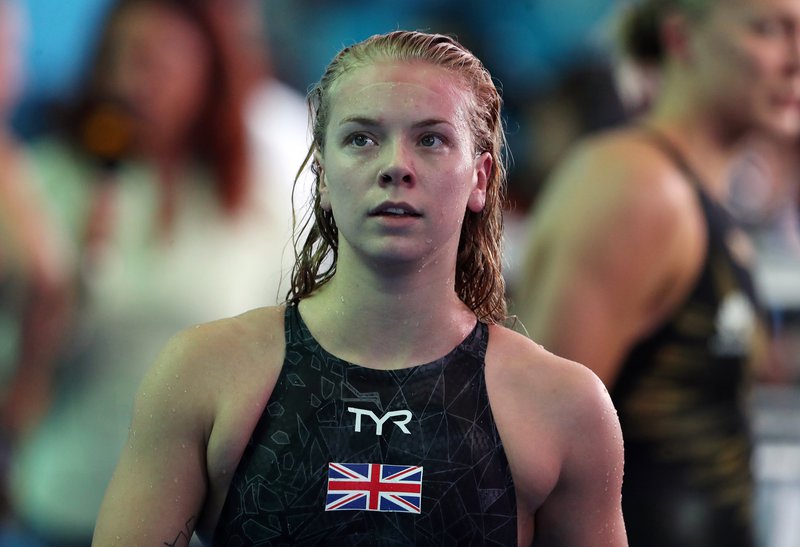 Later, in the Women's 4x100m Medley Relay, National Centre Bath athlete Anderson would come close to having her own telling impact as the anchor, reeling in the sizeable lead of Condors' swimmer Natalie Hinds down the final 25m, only to finish just behind her in second. 
It was not all about the Roar-affiliated Brits, though.
Abbie Wood's memorable ISL campaign continued with a third-place finish for New York Breakers in the Women's 200m Individual Medley, a race that featured what was widely agreed to be one of the strongest fields of the entire season to date. 
Molly Renshaw earned five points by finishing fourth in the Women's 200m Breaststroke, while Joe Litchfield and Matthew Richards – who train at the Loughborough and Bath National Centres respectively – teamed up to help New York to fourth in the Men's 4x100m Freestyle Relay. 
In the morning session, British athletes contributed important points for three of the four teams in action. 
Georgia Davies' impressive form continued for reigning champions Energy Standard. After reaching a skins semi-final in the previous round, the 2019 World Championship medallist put in strong relay swims to secure a couple of third-place finishes. 
In the Women's 4x100m Medley Relay, her backstroke leg proved important in the final result, while she turned in a rare freestyle swim to help Energy in the 4x100m Freestyle Relay. 
The Toronto Titans' tally was boosted by a fine Jocelyn Ulyett performance in the Women's 200m Breaststroke, the third place matching her result from earlier in the season. Ross Murdoch, meanwhile, looked good in finishing fourth for Team Iron in the men's event. 
As things stand, the Condors have a narrow 9.5-point lead over London heading into day two of that contest, while Energy Standard seem to be in control of their fixture, which will also conclude on Friday.