With Olympic year 2.0 upon us and April's British Swimming Selection Trials on the horizon, we are teaming up with some of our athletes to look back at their journeys in the sport so far, from their earliest memories in the water to outstanding moments on the national and international stage. 
In the latest feature, University of Stirling backstroke specialist Cassie Wild reflects on her formative years in swimming and the speedy rise that took her from a late introduction to competitive racing into the senior British squad for the 2018 European Championships and a Commonwealth Games final in the same year...
British Swimming [BS]: Cassie, what do you remember of your first experiences in the pool - and why were you a little later into competitive swimming than many of your colleagues?
Cassie Wild [CW]: I just remember that I didn't really enjoy it at the start! For a while, I would try to do other sports instead of swimming - but my mum said, 'you need to learn to swim', and I went through the Learn To Swim scheme at the City of Chester Swimming and Water Polo Club. 
From there, I think it was when I moved to Wirral Metro, aged about 13, that I realised I did really enjoy it. Before then, I didn't take it quite as seriously, but when we moved to Wirral Metro, with it being a 45-minute drive to get there, I did take it more seriously, and that's when I started to enjoy it more.
I made my first Nationals at Wirral. Seeing the bigger meets, that helped me to start loving it a lot more.
BS: What impact did your coach at Wirral Metro make on that development in your swimming - both in how you enjoyed it and how your ability in the sport improved?
CW: My coach throughout my time there was Paul Remmonds. Freya Anderson and I had the same coach, we were at Wirral at the same time. 
When I first joined, I couldn't make Nationals, and I think Paul was a bit unsure as to whether I should join or not. Then we just had a little B-grade meet, he saw me race at that and then he said, 'okay, we'll take her!'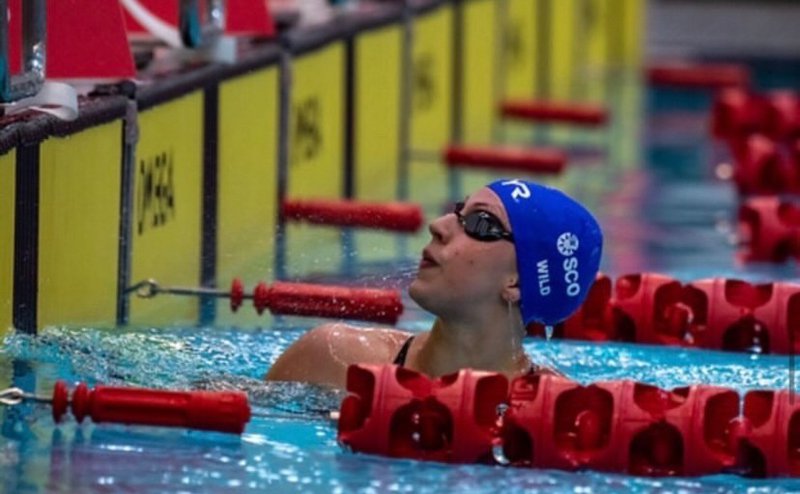 He saw me train and perhaps didn't think I was that good, because I was getting lapped all the time, having not done as much training - but I could just race, it was one of those things. 
So it was nice to hear the belief from him. Even at that age, I didn't really know where it could go - I just knew that I was starting to enjoy it. 
I definitely preferred racing to training. With the early morning and things, I didn't particularly like that. But when I raced, I realised how it was all worth it.
BS: You then moved to Ellesmere College. How was that experience? 

CW: Obviously it's not just moving clubs, I moved schools and away from home as well. It was still quite close to home, so I'd go home every weekend - and it was nice to be with someone I knew, as Freya moved at the same time. 
I really enjoyed it. I definitely don't think I'd be where I am today without that move to Ellesmere. I feel that was really important for me.
That was where I started to train a lot more, taking it a lot more seriously. I started to medal at Nationals, things like that, so I felt like, 'okay, I'm getting better - I can do this!'
But it was also nice just to be able to go back to the boarding house with your friends, because it seemed like a bit of an escape.
BS: What part did Ellesmere Director of Swimming Alan Bircher play at that stage of your career? 
CW: I really enjoyed being coached by Alan. It kind of pushed me a lot more than I thought I could be.
A lot of the time, I didn't think I was capable or able to do certain stuff, but Alan would show me that I could, and then you'd get more confidence every time from it.
He was really good to talk to about swimming and other stuff as well. I really liked being coached by him. 
It's important to have all that from a coach. Even before a race, if I started to doubt myself a bit, he'd know exactly what to say to get me fired up and to give me a bit more confidence before the race.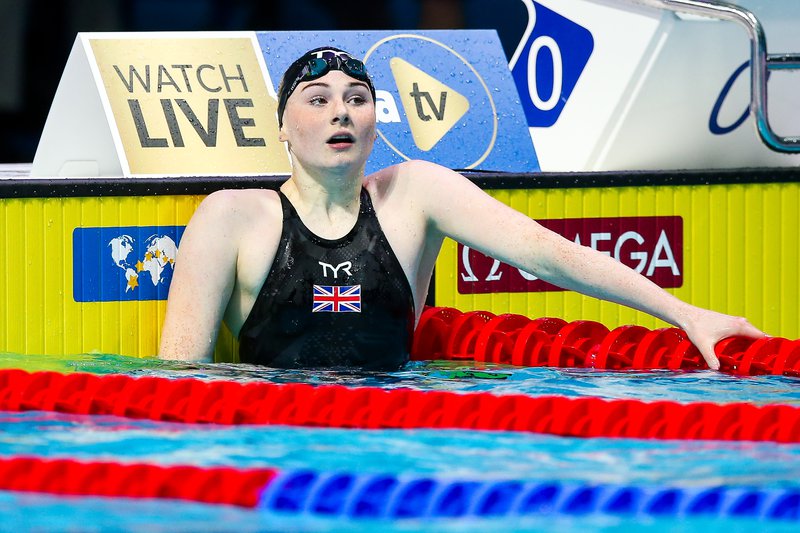 BS: After making your Commonwealth Games debut for Scotland in 2018, you moved to the University of Stirling. What was it like to find yourself training alongside so many top-level athletes there?
CW: Yeah, it's coming up to three years since I joined Stirling now. I was with Scottish Swimming a lot and away with the senior squads, so it felt like I was ready to make the transition at that stage from a junior/age-group club to a senior swimming environment. 
At first, I found it very different, because I was the youngest by quite a lot. It was the little things that I didn't think would impact me, but they did, and it took me about a year to get used to everything on that side.
Swimming-wise, training alongside so many other athletes has been great. It's really good to be surrounded by those type of swimmers, because sometimes if you're having a bit of an off-day, you're a bit tired or a bit down, they will all bring you back up.
It's really good to train alongside Kathleen Dawson, as another backstroke specialist. We can keep pushing each other. 
BS: Tell us what it's like working under Steve Tigg and Bradley Hay at Stirling. 

CW: It's quite equal in the amount that they train me. I really enjoy working with them. It's nice having two different coaches, because you might go to one for one thing and another for something else.
It's quite nice to have that variety. Obviously that is quite important, to have a good relationship with both coaches. 
I've felt really lucky, because without them and everyone at Stirling, we definitely couldn't be back in the water. Obviously they have been doing everything they can do to help us get back into training.
And it's not just about swimming. Because it's such an unusual time for everything, when we were all back home for lockdown, we had weekly meetings, the coaches and staff would check in and see how we were doing.
That was really important, because some weeks were harder than others. That helped you to get through it and to keep training. We are now lucky to be able to do time trials, being back in the pool, and to try to get as close to racing as we can without racing.
BS: Preparations must really be building towards the British Swimming Selection Trials in April after the recent meet in Manchester. How is training going ahead of those crucial trials? 
CW: I think everything is going really well. Because of how long we were out of the water last year, I was quite worried and it felt like it could go either way.
I thought I might get back in the water and be miles off where I wanted to be, but I was quite surprised with how quickly we got back into it and how we got swimming fit again.
It's nice to have done some time trials in the centre, because now you can roughly see where you'd be - and I'm quite pleasantly surprised. So it feels like everything is heading in the right direction for trials. 
BS: And finally, how do you look back on the progression from that first City of Chester swim session to where you are now?

CW: I feel like it's been quite a nice progression for me to this point. Because I started so late into competitive swimming, I had quite a steep progression. 
Everyone always says that it's hard to transition from junior to senior level, and I didn't really believe. Then, after World Juniors and going to the Commonwealth Games, I plateaued a bit and realised this is hard, going from junior to senior. 
But now I feel like I'm coming back up, and I'm definitely looking forward to racing again. There are some short-term goals and some longer-term ones, about qualifying, stuff like that. 
For me, I don't really focus on times anymore, because if I did that, I'd get so fixated on the time and would forget certain skills. So I focus more on skills, techniques and things like that, and I've found that the times will come if I focus on those.