Three-time Olympian Aimee Willmott has confirmed her retirement from competitive swimming after more than a decade as part of British Swimming's senior international setup. 
Willmott has been a mainstay of British teams since 2010, when she registered a couple of top-12 finishes across the two individual medley events at the European Championships in Budapest.
Eleven years later, in the same city, the University of Stirling athlete claimed the final medal of a decorated career when she swam to 400m Individual Medley silver at the 2021 European Championships in May - as part of a record-breaking performance by Britain's swimmers on that stage.
In between those 2010 and 2021 meets, Aimee would go on to feature at three World Championships and three more European Championships, including the 2014 event in Berlin, where she won 200m Individual Medley silver and a bronze in the 400m distance. There were also a trio of appearances for Team England at Commonwealth Games. Glasgow 2014 brought a pair of silvers, before a memorable maiden Commonwealth title - in her favoured 400m Individual Medley - on the Gold Coast in 2018.
A trio of Olympic outings for Team GB is one of many eye-catching feathers in the swim cap for Willmott, who has trained under Steven Tigg in Stirling since 2017, after a move from London, where she was mentored by Lisa Bates – the coach who oversaw her initial transition to the senior ranks at Middlesbrough Amateur Swimming Club. Both coaches have played crucial roles in her career. 
After making her Games debut on home soil at London 2012 - and thus following in the Olympic footsteps of father Stuart, an Olympian in 1984 - versatile Willmott would go on to reach 400m Individual Medley finals at both Rio 2016 and Tokyo 2020, in her final major swim for GB.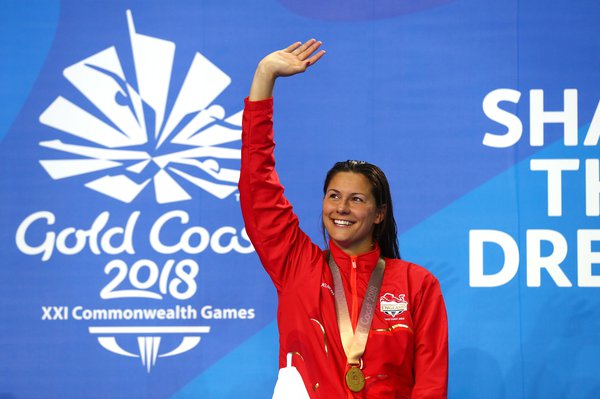 Away from the pool, Aimee's positive influence was felt as a senior leader in the swimming team and as an athlete representative with both British Swimming and on the Commonwealth Games England board.
On her decision to hang up the goggles and swimsuit, Willmott said: "I am so thankful to my teammates from over the years – they have made my journey and medal success so special.
"Not many people have a parent that went to an Olympic Games, let alone in the same sport and the same event, so I'm one of the lucky ones. My dad was with me during my very first length of the pool and has been with me every length since. He has of course had some pretty loud company in the stands, with incredible support from my mum and sister too!
"In 2017, I moved to Stirling, thinking my swimmer career would soon end – but here I am, hanging up my goggles more than four years later. Being around such an inspirational group of swimmers gave me the drive to keep going and better myself. I can't thank my teammates enough for reminding me why I started swimming in the first place!"
Speaking on Aimee's retirement, British Swimming National Performance Director Chris Spice was quick to pay tribute to the 28-year-old's competitive impact in the water and on the athletes and staff around her as well.
"Aimee has been an outstanding team member for us for a very long time. Her long-standing position shows in the fact that she was our only third-time Olympian in Tokyo, making another valuable contribution to what was a special team," he said.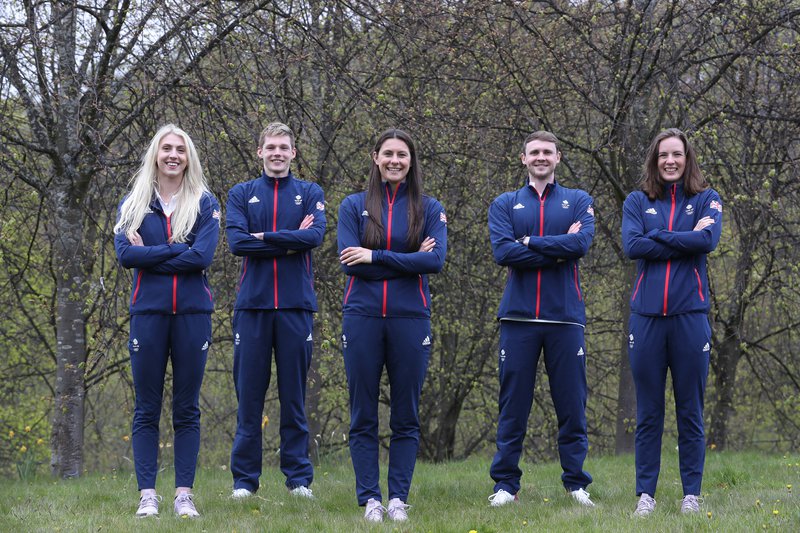 "It takes a talented, devoted and resilient swimmer to qualify for three Olympic Games, and that is an achievement Aimee should be proud of, alongside her European and Commonwealth medals.
"She was also a valued member of our athlete representative group and as a senior leader in our team, and those roles, as much as her position as an elite and experienced swimmer, were ones she thrived in.
"I know she will be missed by fellow athletes, coaches and support staff at her University of Stirling training base. We wish Aimee all the best for the future and very much look forward to seeing what else she goes on to achieve from here."