Abbie Wood dropped more than two seconds off her Women's 200m Individual Medley personal best to end a brilliant weekend in style at the Manchester International Swim Meet. 
The 21-year-old made her intentions clear from the opening metres of the butterfly leg, streaking clear of the field and increasing her lead from there to secure a dominant victory – her second of the meet after an exciting 200m Freestyle triumph on Saturday.
With Wood also beating her personal best in the 200m Breaststroke on day one, it all added up to a stunning few days' work after this eagerly-anticipated return to elite long-course competition. 
On her impressive results, Wood said: "I'm over the moon, really. It's come as quite a big surprise. Off the back of International Swimming League (ISL), I was hoping to back it up over long course, but there's always the thing in the back of your head, wondering whether it will happen! But long course has really come together for me now, which is really positive. I felt, because it was the end of the meet, I just had to be on a bit of a mission and go into the 200m IM with tunnel vision, I had a few swims in me that I'd done and though I was hurting a bit, I'm really glad I dragged that out of myself. 
"I actually think the 200m Breaststroke was the highlight for me on Friday, just because it was the most unexpected swim I've ever done! I really wasn't expecting to go anywhere near that time. I used to love the breaststroke and I thought it was supposed to be one of my more fun events this weekend because I hadn't done it in a while – so to post a time like that, I was over the moon. Obviously I was really happy with the 200m IM, but because that's my main event, while I wasn't expecting it at all, I was hoping that would happen. With the breaststroke, you could tell by mine and Molly Renshaw's faces at the end, it was a shock. 
"With the Olympics coming up, everyone was itching to do long-course racing – and I felt so fortunate to be chosen to do the meet. Everyone swimming here was so grateful to be here and that it could go ahead, with all the staff working so hard. It was really good, everyone stuck to the rules and respected everything because we were so grateful to be here."
The Women's Mixed Classification (MC) 200m Individual Medley did not disappoint either, as the curtain call for the entire weekend. S6 swimmers Maisie Summers-Newton and Grace Harvey were nip-and-tuck for the four strokes, with Summers-Newton's tally of 943 just eclipsing Harvey's 925 in an encouraging display from both. 
Less than half-a-second separated the top three swimmers in the Men's 200m Freestyle – arguably the final of the entire meet. Bath National Centre teammates Tom Dean and James Guy both went out quick, on the back of impressive Saturday performances, and while Joe Litchfield came back strong, it was ultimately Guy who did enough to secure a dramatic victory. He, too, will be very pleased with his efforts over the past 72 hours.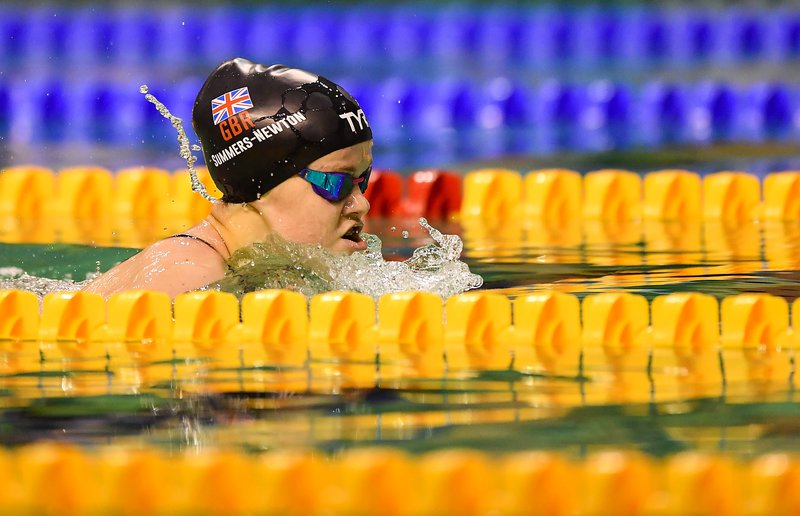 Luke Greenbank, named in Team GB's Tokyo squad last month as one of four pre-selections, also rounded out an encouraging set of swims for the meet by leading the Men's 100m Backstroke final from start to finish. 
After coming within half-a-second of the 200m British record on Friday and then catching the eye in the 200m Individual Medley as well, the Mel Marshall-coached man will be pleased with his trip to the North West bubble, commenting:
"It's a bit of a surreal experience, but I'm really happy with my swims and really happy that we're able to get some racing under our belts. Obviously it's been a long time since we've had the chance to race long course, so I've really enjoyed it.
"A lot of work has gone into the preparation and the meet for it to go ahead, and we are all grateful for that. It's good to see that we are on the way out and hopefully a few more competitions can start happening in the not too distant future. 
"We've been fortunate enough to keep training, and the training I've been doing has been really good. I can see how I've moved it on since last year, and seeing that progress is really giving me a lot of confidence. Coming into this meet, I was really excited to see what I could do. 
"I think with opportunities being pretty limited to get racing in, taking this opportunity is really important – and having that target of Tokyo, it's the ultimate goal. I am really looking forward to getting out there and racing again now."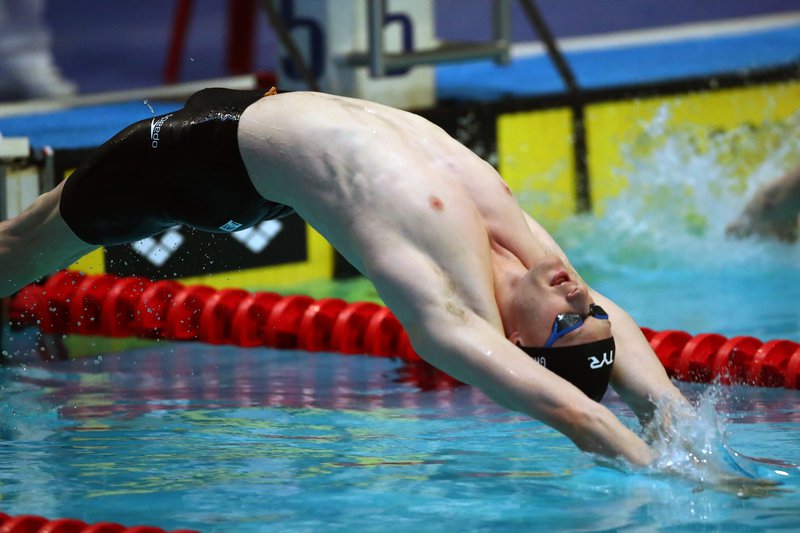 Greenbank's fellow Tokyo 2020 qualifier James Wilby also ended the weekend with a promising display to go clear and win the Men's 200m Breaststroke, knocking four seconds off his time from the heats. 
Max Litchfield kicked off the final session in Manchester with a strong outing in the Men's 400m Individual Medley, clocking a solid time given the unique training circumstances, to finish well clear of second-placed Charlie Hutchison. 
The Women's MC 100m Freestyle final boasted a packed field that contained three medallists from the 2019 World Para-Swimming Championships. Zara Mullooly (S9) took the gold with a fine swim to edge out Hannah Russell (S12) – but there were also plenty of deserved plaudits for Ellie Challis. The S3 swimmer knocked a staggering 19 seconds off a 14-year-old British record in the morning, before going another four seconds quicker again in the final, two days after twice bettering her S3 50m Backstroke mark. 
Anna Hopkin was second behind France's Marie Wattel in a high-quality Women's 100m Freestyle race just before that, while in the Women's 100m Butterfly, City of Cardiff athlete Harriet Jones capped her successful competition by securing another personal best to touch second, behind only Sweden's Louise Hansson. 
Two solo butterfly finals served up good performances from Jacob Peters and Katie Crowhurst. Peters – who trains at the Bath National Centre – dipped under his personal best in the 50m event, something S13 athlete Katie Crowhurst did in the morning heats across 100m. Straight after those contests, Plymouth Leander's Honey Osrin got the better of home swimmer Chloe Golding in a head-to-head Women's 200m Backstroke spectacle.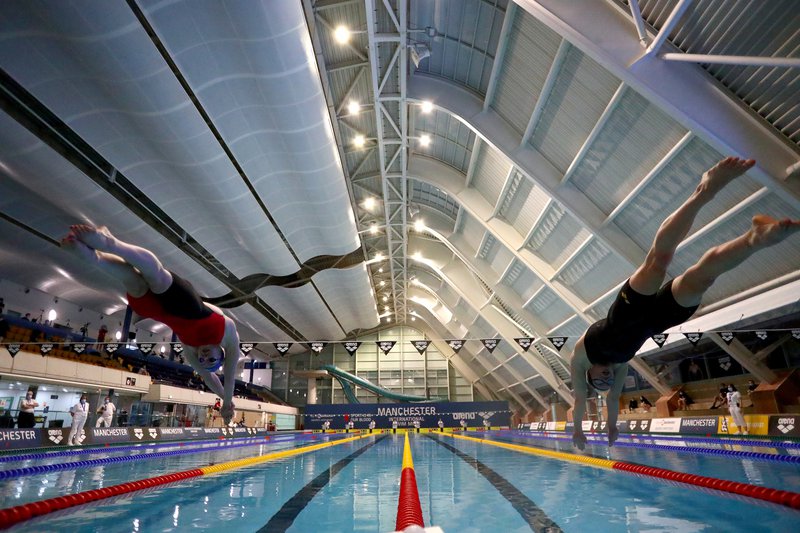 Elsewhere, Jordan Catchpole added yet another Manchester International Swim Meet win to his name by notching 879 points in the Men's MC 100m Backstroke final, edging out fellow S14 athlete Rhys Davies, while a strong field in the Women's 50m Breaststroke made for an intriguing contest. Imogen Clark and Sarah Vasey matched each other stroke for stroke – but it was Winchester's Clark who clinched the title by four hundredths of a second. Leah Crisp won the morning's Women's 800m Freestyle race. 
For the full results from day three at the Manchester Aquatics Centre, click here – and to relive all of the action from the meet, visit the British Swimming YouTube channel.