Jessica-Jane Applegate put in another dominant display to secure her second gold medal in as many days at the World Para Swimming European Open Championships in Madeira. 
Fresh from success in the Women's S14 200m Freestyle on the opening night, Applegate - who trains under Alex Pinniger - was in even greater control on the way to victory in the S14 100m Backstroke, leading from the first stroke to the wall. 
That result looked to be on the cards after the morning's heats, but the two-time Paralympian showed she had even more to give in the final, shaving more than a second off her heats time to secure a first European title in this event, well clear of Germany's Janina Breuer in second. 
It is a performance that looks set to boost Applegate's belief for the rest of the week and moving into a massive summer.
"I really struggled on the 200m Freestyle for fitness, and my backstroke has always been hit-and-miss. So I'm super happy - that's up there with my best times, so I'm really happy with that time," she said. 
"It's a massive confidence boost, because I don't normally train backstroke, so I'll probably work on that a bit more going forward! Like I said yesterday, training has been really tough, it's great to see these times without much training, so I can't wait to see what Tokyo can hold.
"I've spent a lot of time training in a swim spa outside. It's been tough, but mentally, I think if I can deal with that challenge, I can deal with anything else."
Ellie Robinson did not take long to get back to medal-winning ways on her return to the European stage, as the Northampton SC star claimed Women's S6 100m Freestyle bronze in her opening swim of the meet. 
With the event going straight to final in the evening session, Robinson had little time to get into her rhythm - but she put in a strong opening 50m to turn second, behind eventual winner Yelyzaveta Mereshko of the Ukraine.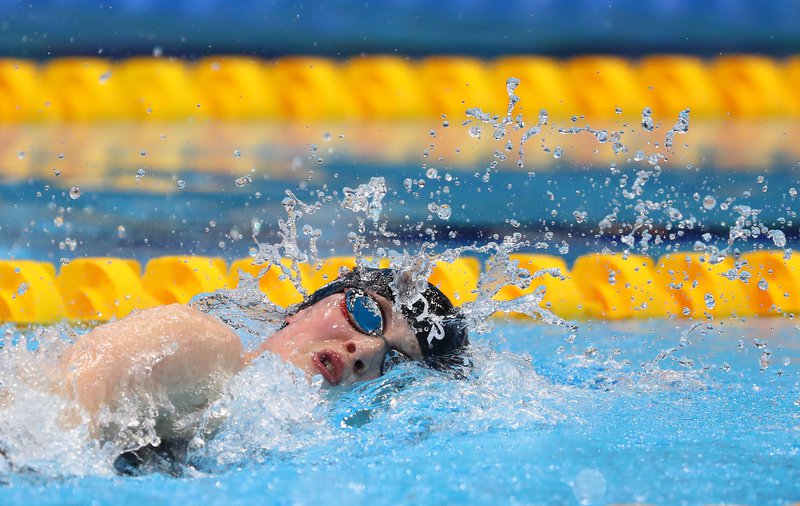 The home straight served up a close contest between Robinson and Switzerland's Nora Meister, who overtook the Brit late on for silver. Robinson, though, had done more than enough to claim bronze to kickstart her European campaign.
"I wasn't too focused about positions and times - this is really just about getting the feel for competitive racing again," said the Paralympic champion in the S6 50m Butterfly.
"My Paralympic events are both 50s, the 50m Freestyle and 50m Butterfly, so for me, it was all about that first 50m. So to turn second and then finish third, it shows that first 50m is quite good.
"It's been such a different year, there's been so much uncertainty, it's been a year of learning. So for me, it's about doing what I love, doing what I do best and that's getting in and racing.
"It's almost more interesting when you have that uncertainty because you don't know what's going to happen. As athletes, I think that's something we can really thrive on at the Games."
Mikey Jones got the second evening of finals underway at the Penteada Swimming Complex in Funchal as the Men's S7 400m Freestyle event opened proceedings.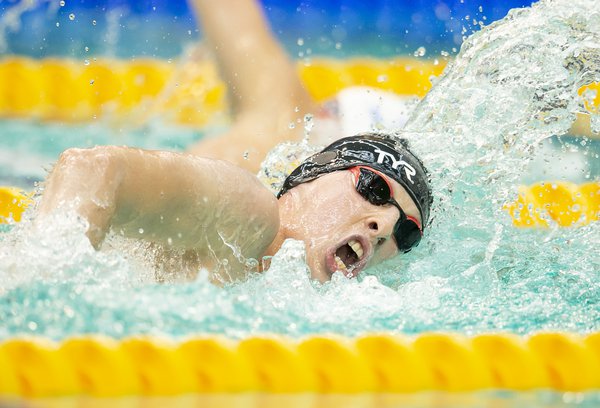 The Graeme Smith-coached athlete was looking to go under the Paralympic consideration time that he missed by an agonising two-tenths of a second at the British Para-Swimming International Meet last month.
Jones' pacing was almost stroke for stroke as it was in that race, turning at 3:34.91 with 100m to go - but he could not quite surge through the final two lengths in the required speed, ultimately touching half-a-second outside the 4:47.83 Tokyo benchmark to finish fourth. Andrii Trusov of the Ukraine finished well to take the European title.
The final Brit in action on day two in Madeira was Abby Kane, competing in the Women's SB13 100m Breaststroke. Kane placed sixth at the beginning of a busy week of racing for her, with more favoured events still to come.  
Earlier in the day, Northampton's Will Perry - another with a packed schedule - was involved in a moment of history in his Men's S6 100m Freestyle heat. While Perry finished seventh, the race saw Italian Antonio Fantin smash the world record - a feat he repeated later in the day to take gold.
Check out the full schedule and stay up to date with all the coverage HERE.