The Tokyo 2020 Paralympic Games just got that bit closer for Britain's para-swimmers following the conclusion of their immersion camp in Japan, and Bethany Firth says a shared focus among the 19 athletes involved helped to make the trip a huge success.
Four-time Paralympic gold medallist Firth was part of the squad that spent three weeks at the Suzuka Sports Garden in Suzuka, where the Paralympics GB para-swimming team will be based ahead of the Games in August.
Alongside intense training sessions in the pool and the purpose-built gym area - set up by Strength and Conditioning Coach Jamie Barnard and now in situ until the British team head back to the venue later in the year - the camp involved cultural experiences, team building and meetings with groups in the local community. 
There was even a trip to the Suzuka University technology department, where athletes were given the chance to try out state-of-the-art equipment, with Grace Harvey and Suzanna Hext memorably using an HAL (Hybrid Assistive Limb) suit in a quite unforgettable moment. 
For Firth, every aspect of the camp played its part.
"I thought the camp was amazing - it ran really smoothly and I got a lot out of it," said the Ards Swimming Club athlete, after their return on Tuesday (January 28th). 
"It was great to see where we're going to be staying in the summer, what the culture is like and just trying lots of new things, so I thoroughly enjoyed it.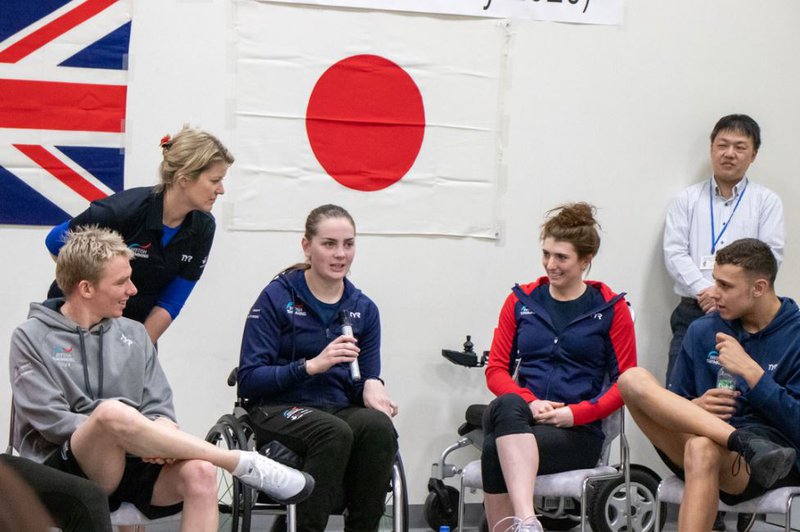 "Some of the highlights were definitely going into Tokyo and exploring there, trying out the food and learning lots about the culture and seeing how they are getting ready for the Games.
"It was just a really good experience. The team that went out there were so encouraging and everyone got along well, and we really pushed each other, so that was really good.
"The facilities are amazing as well. Everything is on site, it's all within walking distance, which is great. You really can't ask for a better place to have the holding camp, so it's exciting." 
One purpose of the camp was to give athletes the opportunity to acclimatise to the venue and get used to training in that environment, as they will be looking to put the finishing touches to their preparations there seven months down the line. 
Firth says the team aspect of that experience was crucial, with every session in the pool an important one on the road to Tokyo. 
"The team is a really enjoyable one to train with, we really push each other on," she added.
"It's really good, because you are away for three weeks and so you can get a bit home-sick - but having your teammates around you and encouraging you was just great.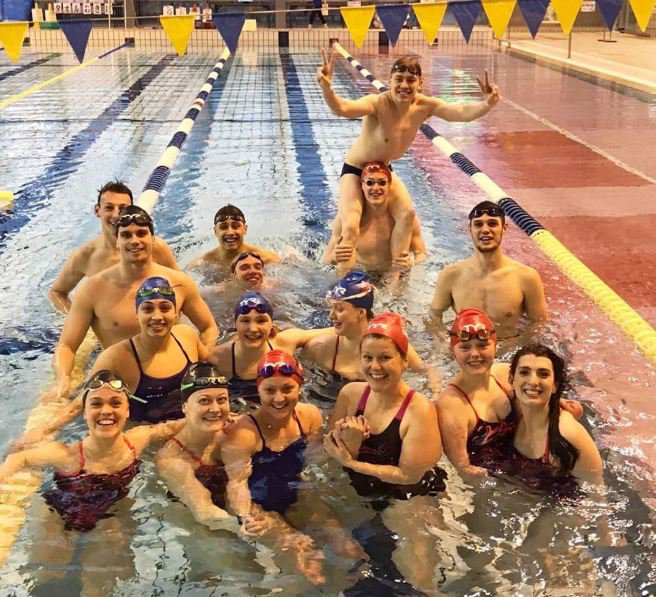 "You basically go into this little bubble of swimming. You're all there and all focusing on the same goal - you all want to go to Tokyo and you all want to do well.
"So it's really encouraging having those people around you, pushing you on when the times are hard." 
The British Para-Swimming International Meet - which doubles up as the Paralympic trial - is now less than 10 weeks away, with the event getting underway at Ponds Forge in Sheffield on April 9th. 
Success there, and a subsequent place on the plane to Tokyo, is the increasing focus for Britain's elite para-swimmers. 
For Firth, a spot at her third Paralympic Games is the aim. So how is she feeling at this stage of the season, after a unique start to the year in Japan? 
"My aim is definitely to qualify for the Games. I want it so badly, I want to be on that plane going to Tokyo this summer," she said.
"That is my main focus coming off the camp. We had Christmas and then it just really got our mindsets back on to the Games and how soon they are coming along.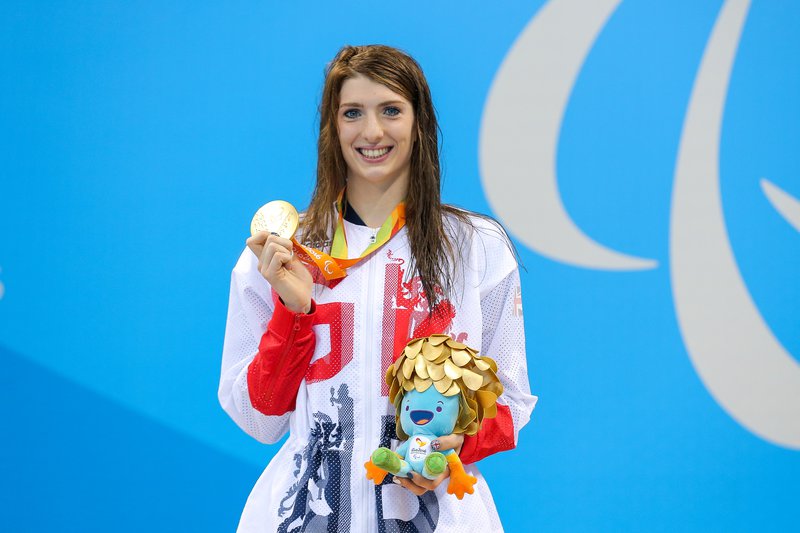 "It was great. I learned a lot from it that I can bring back into my training at home, which means I just have to get my head down and keep at it until April and, God willing, we will qualify for the Games." 
You can be in the stands for the British Para-Swimming International Meet and see which national stars can book their Paralympic places.
Tickets are now on sale and are available HERE.