The starter's gun is ready to sound the start of a packed weekend of short course racing at the British Para-Swimming Winter National Meet 2022.
A total of 726 race starts is expected across 23 events at the Tollcross International Swimming Centre across Saturday and Sunday with strong representation from athletes on the World Class Programme across the schedule.
For many this will be their first targeted meet of the 2022-23 season - in which the pinnacle event will be the home Para Swimming World Championships in Manchester next summer - and whilst Britain's leading para-swimmers will look to maximise the training of their skills around the wall ahead of a transition into long course competition, the event also welcomes emerging athletes from across the country to race in the very same environment as their peers.
For University of Stirling's Toni Shaw only a relatively short trip south-west down the M80 is required this weekend, and the world champion and Paralympic medallist arrives into the competition off the back of three mixed class victories (100m Butterfly, 100m and 400m Freestyle) at the BUCS Short Course Championships, with teammate Ollie Carter equally competing on successive weekends after his respective pair of mixed class triumphs in Sheffield.

Samuel Downie also doesn't have too far to travel from his East Lothian training base, with the 16 year-old S8 swimmer speaking recently of how he's fuelled in his preparations after breaking onto senior international teams over the past 12 months.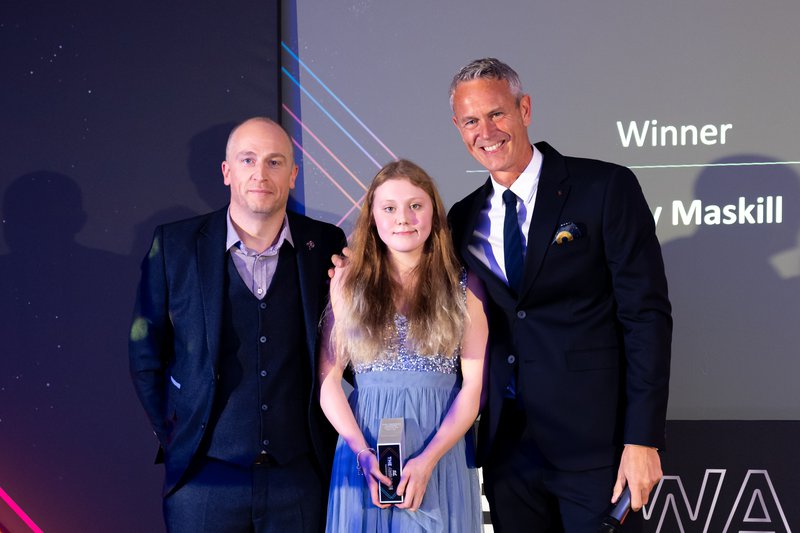 Meanwhile British Swimming: The Awards, Supercharged by Speedo winners, Maisie Summers-Newton (Outstanding Para-Swimmer) and Poppy Maskill (Para-Swimming Emerging Athlete), will both be pulling on their race suits and heading to the starting blocks a combined ten times between them across the two days.

Event Schedule
All events will be mixed classification heat declared winner (HDW), with separate male and female events.
9am - Saturday 26th November (Session 1)
S1-S14 100m Freestyle
SB1-SB14 50m Breaststroke
SM5-SM14 200m Individual Medley
SM1-SM4 150m Individual Medley
1.15pm - Saturday 26th November (Session 2)
S1-S14 50m Freestyle
SB1-SB14 100m Breaststroke
S1-S14 50m Butterfly
S1-S14 100m Backstroke
9am - Sunday 27th November (Session 3)
S1-S14 50m Backstroke
S6-S13 400m Freestyle
S1-S5 & S14 200m Freestyle
S1-S14 100m Butterfly
Further information on the British Para-Swimming Winter National Meet 2022 event hosted by Scottish Swimming can be found HERE. Results are set to be published HERE, with event entries available to preview HERE.