Scott Quin has competed in plenty of British Para-Swimming International Meets across his long and successful career - but he is feeling "brand new" ahead of this year's edition in Sheffield. 
The 30-year-old will head to Ponds Forge looking to secure his place on a Paralympic squad for the second time, following a trip to Rio 2016 that saw him secure a silver medal in the Men's SB14 100m Breaststroke.
Having been a regular on senior British squads for nearly a decade, Quin could perhaps be forgiven for going through the motions ahead of this latest meet, as crucial as it is.
But that could not be further from the truth for the Scottish athlete, who has spent the best part of the last year training at Edinburgh University, under the Elite Athlete Return to Training (RTT) guidance. That move has been a re-energising one for Quin.
"During lockdown one last year, I got to spend a lot of time with my parents, which was great, and also seeing my nephew and niece grow when restrictions lifted a little. Then, when I first got back in the water as a priority elite athlete, I did two weeks up in Stirling, and then the rest of the time, from July to now, I've been training with Edinburgh University," said Scott, who has spent the bulk of his career at Warrender Baths, most recently under coach Kostas Kalitsis.
"It's a massive difference, for me, training in a senior programme compared to an age-group programme. The group I've got there, there's this vibe that I'm loving.  I could never put my finger on what was missing before, but being in that senior training environment, I feel brand new!
"Chris Jones and Matt Trodden are the coaches. Chris is the Head Coach, Matt is the Assistant Coach and my main coach, and the coaching relationship I've got with him is great. I've known him for a number of years, but it's different when you then go into someone's programme and you still have to suss each other out!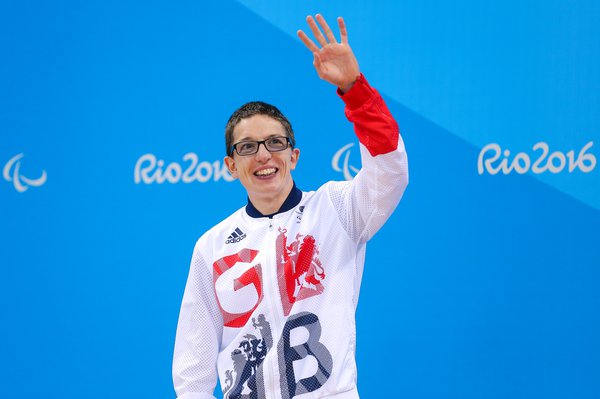 "Me and him literally just hit it off with each other, working together. They have brought something out of me in Edinburgh that I was maybe missing, and I think I've brought something to them too."
This week's British Para-Swimming International Meet doubles as the opening leg and return of the World Para Swimming World Series, more than a year after the last instalment.
Elite swimming, like all sport, has been greatly affected by the coronavirus pandemic over the last 13 months. For Quin, that just meant he was even more grateful than usual when he returned to the competitive arena at the British Swimming Invitation Meet last month, a key performance opportunity ahead of what lies ahead in the coming days.
"I just took it in my stride, really. I did have some doubt in my head around that meet in Manchester, but then I thought to myself, 'I'm going away and travelling to somewhere else in the UK, which I've not done for a year - let's see what happens and enjoy it'.
"I'm 30 years old, and I still believe I've got another four or five years in me. I am still the biggest kid when it comes to loving this sport.
"Somebody said to me, 'you never seem to be quite serious when you get behind the blocks for racing'. I replied, 'no, I am definitely focused - but I sometimes need to add my personality and what I am like as a person into it'. So if I'm having a wee jig around behind the block, or if I'm doing something else, I just have to be myself."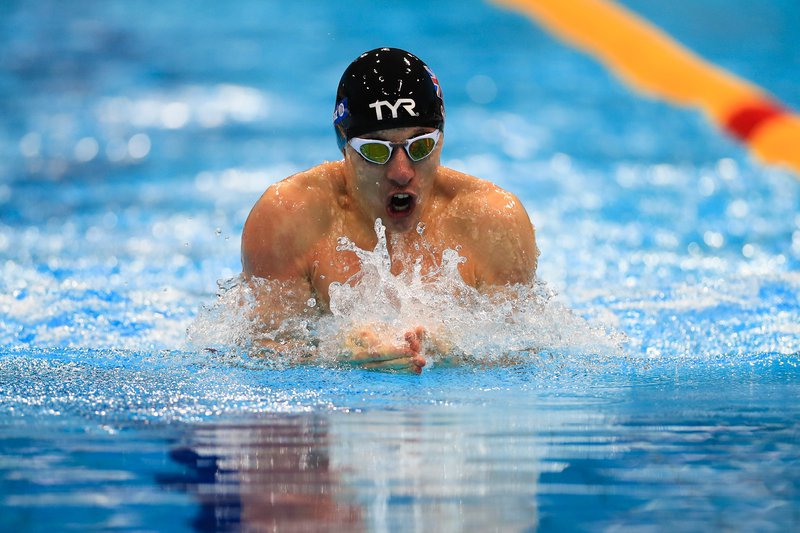 Scott's focus and attention is now very much on delivering his best performances at Ponds Forge. As ever, the Edinburgh-born breaststroke specialist is keeping perspective, even if he admits to a barely-containable excitement as well.
"Whenever I've gone into trials, I always like to treat it like the main event. It's like the international stage, I treat that exactly the same as a domestic meet or even a smaller meet - I treat every competition exactly the same," he explained.
"So for going into trials, yes, I've been in Manchester and I've done some trials in Edinburgh, I've gone under the qualifying time - but obviously I still need to make sure that I do it on the day.
"With my experience of doing this for so long, I never take it for granted and I always want to progress and do myself proud. Even if it's a personal best, it could be a small PB, maybe a PB to 15m in my race, I want to nail my starts or my turns. For me, it's about sticking to the process I've been working on and keeping that momentum.
"I'm looking forward to trials, definitely, but I'm also looking forward to seeing some of my Edinburgh training partners competing at the British Swimming Selection Trials the week after.
"There's this whole buzz with everyone racing. Everyone is excited! I'm buzzing not just to try to perform for myself, but to see my team swimming well."
Given the unique circumstances, both of the meets in the next fortnight are being staged in COVID-secure bubble environments, including pre-competition testing and restricted venue access.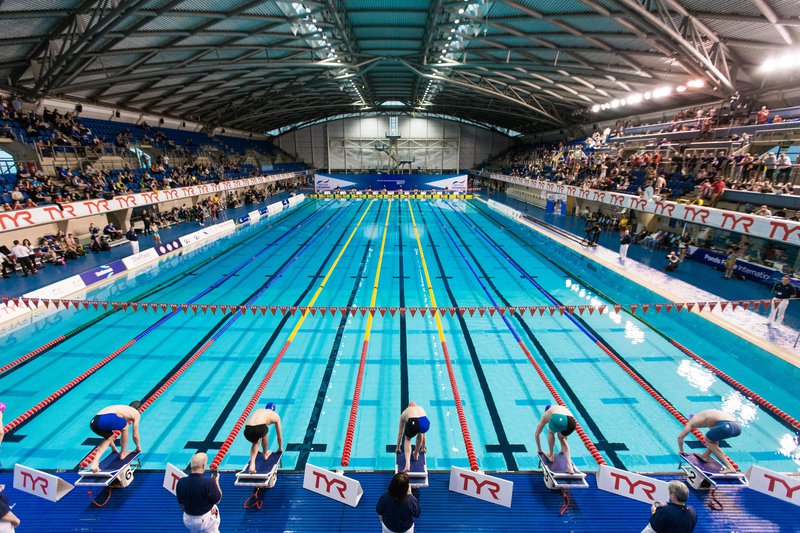 All steps have been taken to ensure that the swimmers are able to compete in this situation - and Quin reserves plenty of praise for all those who have helped pave the way for himself and his fellow athletes.
"Everyone has to appreciate, even more than ever, the volunteers, the officials and the event organisers and what is being done for us right now," he added.
"If I could've done it, I'd have gone up and fistbumped all the officials at the side of the pool after my last race in Manchester to say thank you, but I knew that I couldn't due to COVID protocols and social distancing.
"But I asked the official at my lane, 'can you please tell your colleagues that I really appreciate you taking time out this weekend and getting this event run?'
"I think there also has to be a lot of credit for coaches as well. The coaches, support staff, there has to be credit towards them. As an athlete, we are getting to swim up and down, others can't do that and can't go out for a walk, things like that.
"This is where, flipping it round, it'd be nice for athletes to ask their coaches how they feel, as well as coaches asking their athletes how they are."
One of the ultimate aims of staging the 2021 instalment of the British Para-Swimming International Meet is to help build the British team that will head to the rescheduled Tokyo Paralympics this summer.
Having already climbed on to one Paralympic podium five years ago, it is no surprise that Quin is champing at the bit to be involved again this time. But after a turbulent year and having been to Suzuka for a training camp in January 2020, there are more reasons than ever for the 30-year-old to relish the prospect of heading to Japan.
"It's just the culture and the Paralympics, I get a buzz from it. I really want to go back, because I think going to a Paralympics this time, it might sound cliched, but I will really appreciate everything much more now," he said.
"When you do get older, you appreciate things more, and you also appreciate it all with what has happened with COVID. It just goes to show that life is too short, you have to enjoy life but not be too serious about it. Be focused and concentrated when you've got to do your work at hand, but don't be too serious all the time."
You can follow all the action from Ponds Forge with our livestream coverage, across the British Swimming YouTube and Facebook channels